"The Sea Starts Here" – Urban Art raising awareness for Environmental Preservation
Edited on
21 April 2021
The artistic interpretation of an aquarium is the subject of an urban art display in the centre of Agueda, in support of the campaign "O Mar começa aqui" ("The sea starts here"). The aim of the instillation is to increase the community awareness and importnace of environment preservation. The piece of art was inaugurated on the November 19th, to mark World Sanitation Day.
This artistic mural was promoted by the Municipality of Águeda to integrate this moment, in partnership with the "Águas do Centro Litoral (AdCL)". The city chose to host this symbolic event to provide further recognition of the environmental efforts and actions carried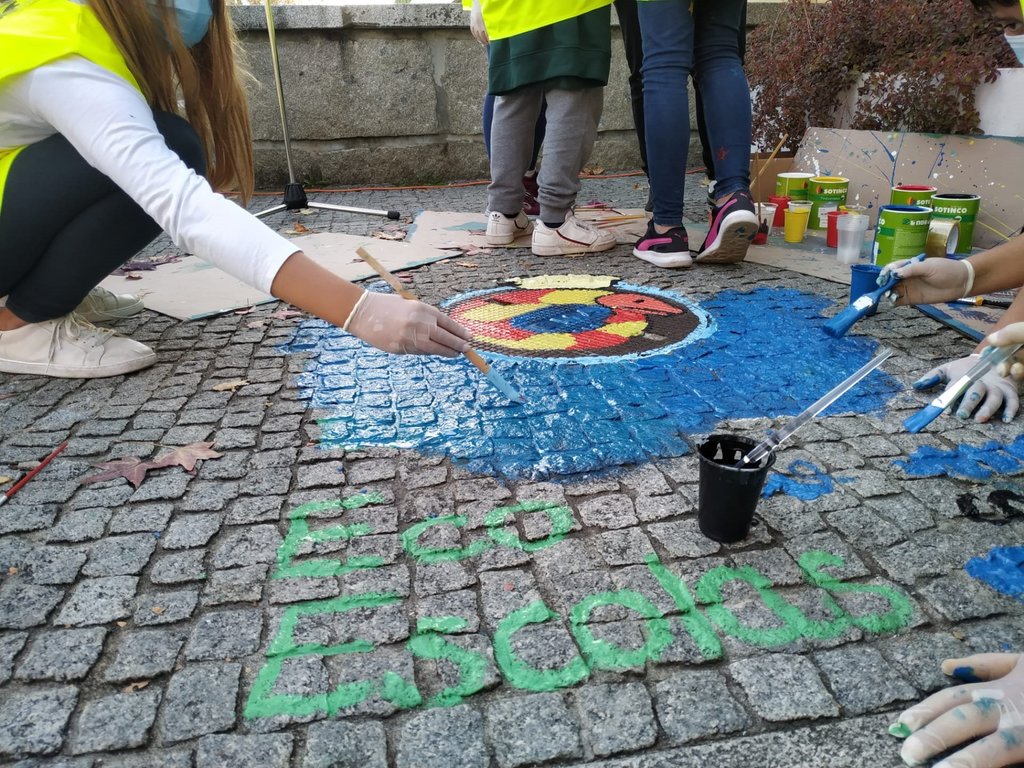 out in the Municipality, such as the increased network of eco-schools used to educate on climate.
The mural, made by the artist Tiago Hacke, now integrates the urban art tour of the city, which already has national and international recognition. Co-financed by the URBACT program, through the C-Change project, it is located in the tunnel next to the Águeda Tourism Office. A group of students from the Fernando Caldeira Basic School (eco-grouping) finished the work in partnership with the artist and then, in an action that combined art with environmental awareness, painted one of the city gutters. Under the motto "O mar começa aqui – O mar começa em" ("The sea starts here - The sea starts in you"), this painting aims to have an impact on community behaviour by highlighting the problem of discarded litter on our roads and down drains including cigarette butts, plastics, chewing gum and straws.
This campaign is the result of a partnership with ABAE - Associação da Bandeira Azul da Europa (Association of the Blue Flag of Europe), and highlights the importance of gutters and  sinks, establishing the connection between land and sea.
More information: h8ps://www.cm-agueda.pt/pages/48?news_id=2188
Submitted by Laura McIntosh on