URBACT NETWORK:
2nd Chance
The challenge of 2nd Chance is the activation of vacant buildings and building complexes for a sustainable urban development. In many European cities smaller and larger derelict sites, underused premises, so called "voids" can be found in or near the city centre. These sites often have a negative impact on their surroundings. On the other hand they present a great opportunity: the voids can be used to complete a compact settlement structure, to provide space for needed functions in the city. Self-organised groups, with a great willingness to shape, they implement ideas of new living and housing models.
Governance
Large buildings and building complexes that have lost their original purpose, are in decay and derelict, are the biggest opportunity within voids to support a sustainable city and neighborhood development. Because of their size they can provide space for a variety of needed social, economic and ecological as well as cultural functions. Often they are landmarks or identity anchor points.

But these larger buildings and building complexes are often too big to be redeveloped at one time and  too big for just one investor. This results in a further decay of the building, up to the extent that they are a security hazard and an "eyesore" for the city. The challenge is to re-activate those "sleeping giants" for the benefit of a sustainable urban neighbourhood development. It is about to bring these larger buildings and building complexes in use again, to rehabilitate them, providing space for what is needed in the neighborhood / in the city, to support an appropriation through indefinite users, to support a strategic uses of these premises, not only oriented on private exploitation interests, but also on interests of the common goods.

The challenge and questions of the 2nd chance project are:

    How can such spaces - having been ignored and often stigmatised - be "brought back" into the city?
    How, through further development of existing stock and addition of functionality, can they be turned into lively districts?
    How to start the process that people start "taking over" the building? How to organise the process?
    How to define how to use it for the better of the city and the community?
    How to get hold of the building?
    How to finance it?

Particularly the potential of local groups and initiatives has so far been underestimated and ignored. Cooperatives, builders' groups, associations or foundations invest capital not for the purpose of short-term profit expectations. Self-organised and with a great willingness to shape, they implement ideas of new living and housing models. Some of the projects have set themselves sustainable social and ecological tasks that hold out the promise of long-term benefit for the city also in economic terms. These local groups are to be activated and involved for the revitalisation of these "sleeping giants".
 
Partners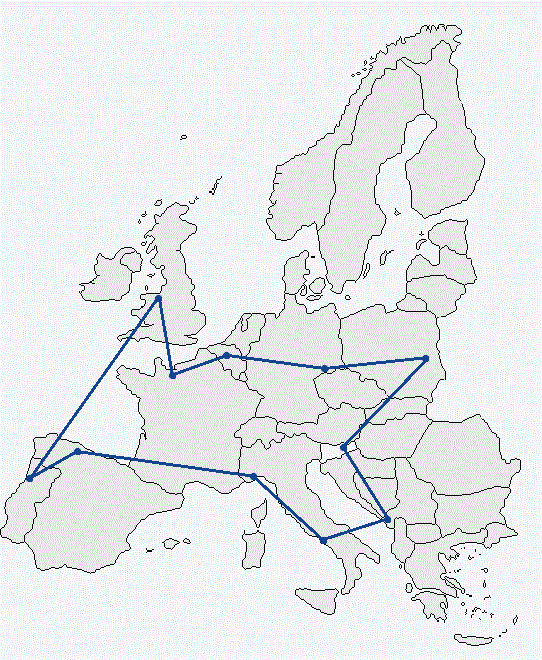 Go to the map
Useful links
An URBAN GUIDEBOOK for the Reactivation and Reuse of larger vacant buildings
The 2nd Chance Good Practice compilation
The 2nd Chance IAP Gallery Booklet
Network community
| M | T | W | T | F | S | S |
| --- | --- | --- | --- | --- | --- | --- |
| | | | | 1 | 2 | 3 |
| 4 | 5 | 6 | 7 | 8 | 9 | 10 |
| 11 | 12 | 13 | 14 | 15 | 16 | 17 |
| 18 | 19 | 20 | 21 | 22 | 23 | 24 |
| 25 | 26 | 27 | 28 | | | |