Revitalisation of the sleeping giants
The challenge of this Action Planning network is the activation of vacant buildings and building complexes for a sustainable urban development by self-organised groups. In many European cities smaller and larger derelict sites, underused premises, so called "voids" can be found in or near the city centre. These sites often have a negative impact on their surroundings, nevertheless they present a great opportunity: they can be used to complete a compact settlement structure, to provide space for needed functions in the city.
Partners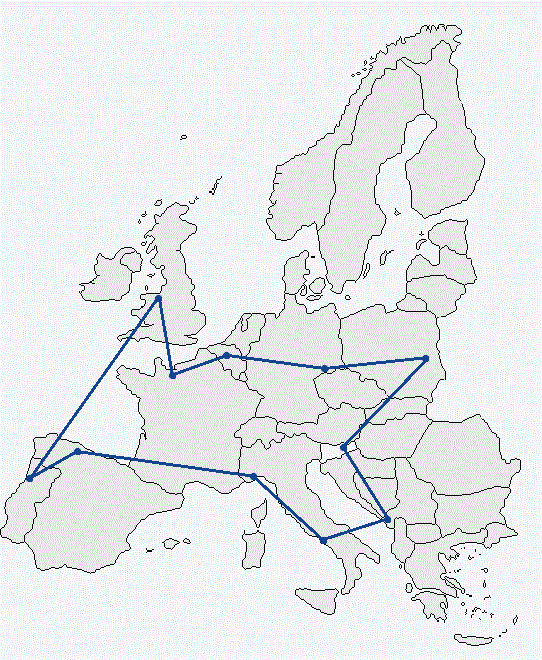 Go to the map
Get in touch!
Timeline
Kick-off meeting in June (Liverpool). Transnational meeting in October (Chemnitz).
Transnational meetings in July (Gijon) and December (Brussels).
Final event in April (Naples)
Integrated action plans
An Integrated Action Plan (IAP) is a policy instrument that is produced by Action Planning networks within a period of 12 - 14 months after the beginning of their activities. The aim of the IAP is to respond in a concrete way to a urban challenge, which is common to all involved cities. Each partner city develops its own IAP, so all plans are unique in terms of local circumstances, territorial coverage and, most of all, the context in which this tool is proposed to be implemented. The creation and validation of this instrument relies in a collective undertaking, designed to strengthen commitment and to increase the prospect of sustainable delivery. In this sense, every partner city must establish a URBACT Local Group (ULG), in order to gather implicated stakeholders to co-create and participate in this process.Thus, the IAP reflect and integrate all ULG members' knowledge and learning from transnational exchange.