Reuse of vacant spaces as driving Force for Innovation on Local level
Governance
In many European cities one of the positive side effects of the financial-economic crisis is the growth of innovative forms of solidarity and commitment at local level. Pioneering and bottom-up civic initiatives instigate transition in our society and co-create solutions for social challenges in an urban context, often perceived as a laboratory. Governments are no longer the only actor to solve complex challenges faced in cities.
Therefore, temporary use is a powerful tool to make our cities "future fit". Since the concept of temporary use is interacting with many other urban dynamics it creates the right environment for social innovation to develop. The network outlines the concept of temporary use as: the use of vacant buildings and land by urban pioneers, entrepreneurs and bottom-up initiatives, often resulting in facing various societal challenges and in creating possibilities for social innovation to develop in cities.
The cities involved in this network already experimented with the concept of temporary use of vacant places for several years. Through REFILL all partners aim to capitalise on this communal expertise by focusing on 3 main objectives:
Exchange and evaluation of local supporting instruments
Ensuring long lasting effects of temporality
Build a more flexible, collaborative public administration
All partners in this partnership – Ghent, Riga, Bremen, Athens, Poznan and Amersfoort - experimented for quite some years with temporary use and each partner developed local instruments to support the concept in their city. They are now eager to systematize these practices in all possible areas it may take place and to use the power of temporary use to build open, flexible and collaborative governance models.
Partners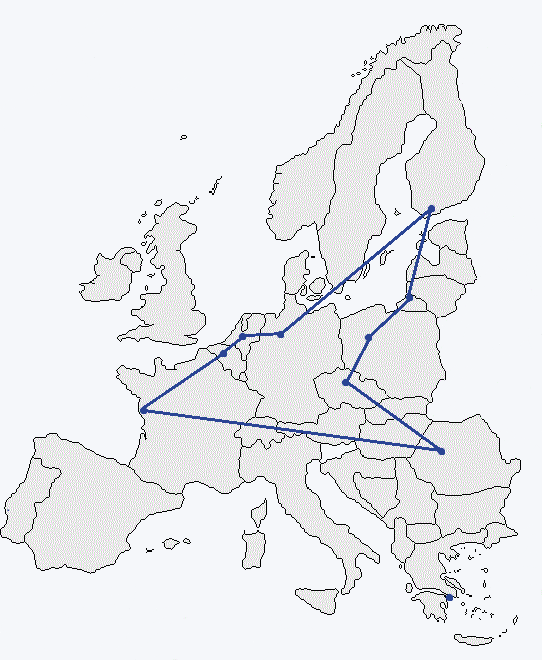 Go to the map
| M | T | W | T | F | S | S |
| --- | --- | --- | --- | --- | --- | --- |
| | | | | 1 | 2 | 3 |
| 4 | 5 | 6 | 7 | 8 | 9 | 10 |
| 11 | 12 | 13 | 14 | 15 | 16 | 17 |
| 18 | 19 | 20 | 21 | 22 | 23 | 24 |
| 25 | 26 | 27 | 28 | | | |