News from our cities and networks – 21 May 2021
Edited on
28 May 2021
This week's inspiring stories from URBACT cities – from circular economy indicators to urban bees.
The URBACT III Programme currently supports 52 transnational networks of cities: 23 Transfer Networks (2018-2021), 23 Action Planning Networks (2019-2022), 5 networks piloting a transfer mechanism for UIA projects, and a newly launched pilot network on localising the Sustainable Development Goals. Don't miss content of interest to you! Check out our quick summary of their latest news and outputs below.
Collaborative cities
How to involve citizens in urban regeneration – with practical, life-improving results? These fly-on-the-wall accounts from cities in the UBRAN REGENERATION MIX network will inspire any town with old sites and buildings to reactivate. Explore the solutions of Zagreb (HR), Baena (ES), Braga (PT), and Toulouse (FR).
A clear overview of circular economy indicators for better-informed local decision making – from the URGE network. With details on the European Commission's Circular Economy monitoring framework, Sustainable Development Goals (SDGs) and the construction sector, Level(s), practical tips for cities, and more.
Join the city card family
Interested in smart applications and how to engage citizens with their city? These CARD4ALL network webinars explore new funding opportunities for digital city card development, including Horizon Europe, Urban Innovative Actions and Interreg.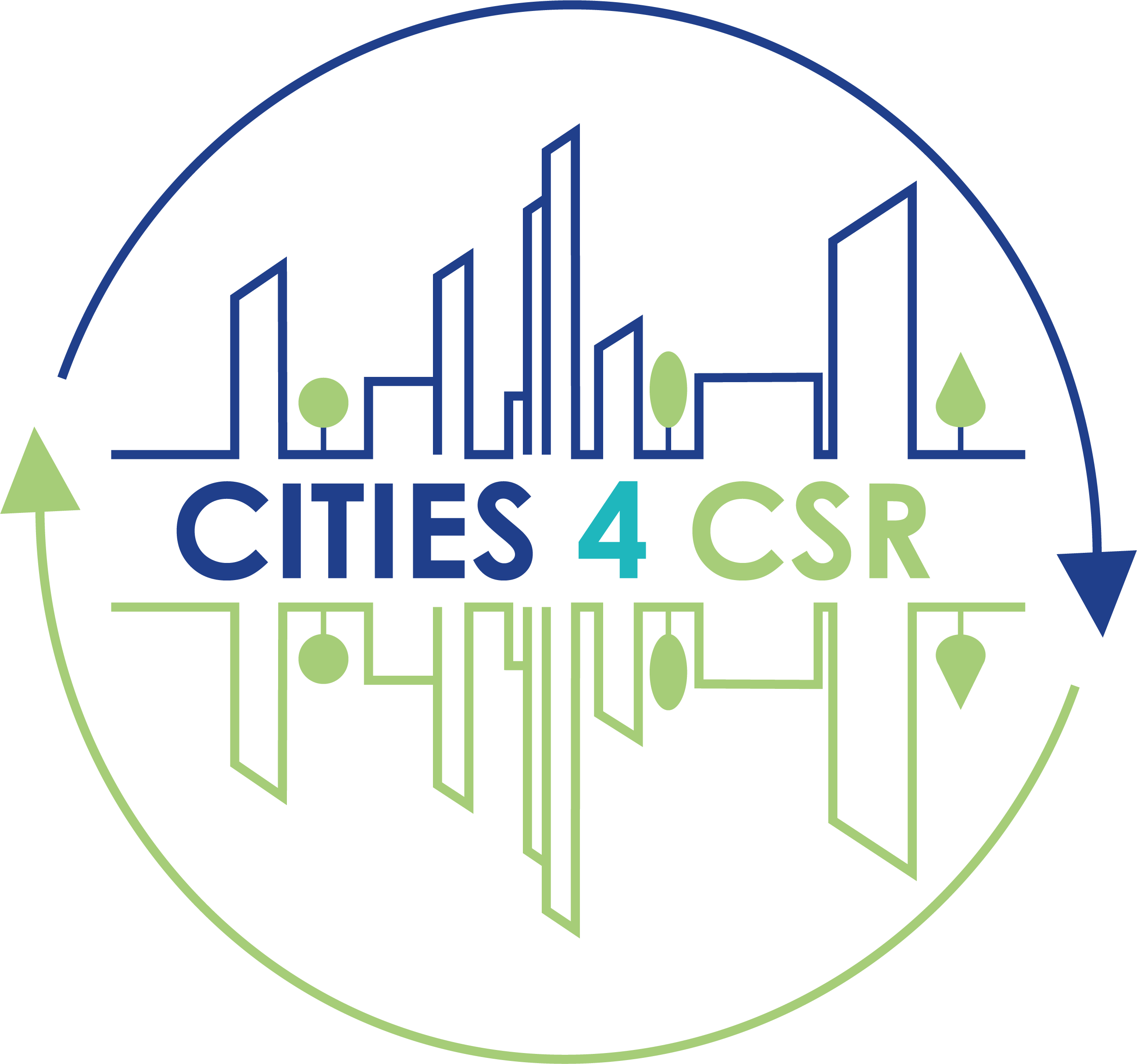 Green business
An update from the leafy Latvian town of Ķekava on its work on Corporate Social Responsibility with the Cities4CSR network. The new URBACT Local Group is planning a first hackathon on green and safe mobility for 6-7 August.
Leading player
The Playful Paradigm network highlighted "the great potential of games as place-making tools, promoters of dialogue, participation and education". Lead Partner Udine (IT) looks back on its playful approaches, from the colourful, game-carrying 'Ludobus' to digital games, and the boost URBACT brought.
Starting up the blue economy – final event
How can port cities revive entrepreneurship and tap into local sea-related business potential? All seven port cities in the URBACT BluAct network are set to host sessions in this hybrid online-offline event. Save the date: 27-28 May 2021!
Good practice transfer stories
URBACT's 23 Transfer Networks – each led by a city with the URBACT Good Practice label – share stories from their partner cities around the EU. All about cities and local groups learning from each other, making positive changes as a result.
Enriching the urban jungle with bees in Cesena (IT) – inspired by Ljubljana (SI)  

Sharing principles and legal tools to enable participation in Ghent (BE) – inspired by Naples (IT) and partners
Temporary use for reactivating vacant buildings and areas in Riga (LV) – inspired by Chemnitz (DE)
We hope you enjoy this URBACT network news round-up. If you have any news to share from URBACT networks and cities, or ideas for more stories on sustainable urban development, please let us know.
Submitted by Amy Labarrière on