Boosting Social Innovation BoostInno - network of 10 EU cities which worked on improving or creating the ecosystems, that stimulate, foster and develop social innovation.
Governance
The network was focus on enabling public administrations a new role as public booster and brokers/facilitators of social innovation activities/projects/policies, by driving social innovation in, through and out the public sector.
Partnership is composed of 10 cities: Gdansk (PL)-Lead partner, Paris (FR), Milan (IT), Turin (IT), Braga (PT), Barcelona (ES), Wroclaw (PL), Skane County (S), Baia mare (RO), Strasbourg (FR)
BoostInno will scale up the urban social innovation ecosystem with the concrete ambition to help local public authorities to become European hubs and deliverers of public and private social innovation models.
With new forms of organization and new interactions to tackle social issues, the cities will be able to address the changes in city administration for collaboration with citizens. This will be achieved by an adapted and developed Open Innovation methodology and within that, the Quadruple Helix approach, giving a large scope for innovation to the creative user, and adapting the ways of thinking and doing of the local authorities, to this new paradigm.
An improved version of the living labs type of innovation approach could bridge the innovation gap between technology development and the uptake of new products and services involving all relevant players of the value network via partnerships, between business, citizens and government. We propose to concentrate on the capacities of the local authority and citizen activity as a user and as a co-creator in partnership with the business sector.
Three fundamental aims/spaces of work:
the brokerage capacity (within the city administration and outside),
the evolving nature of innovation spaces: the spaces for innovation in cities (both physical and virtual), the space for learning in any local community, and the space for cross fertilization and exchange at the Pan European scene...
the appropriate curriculums at all levels, producing measurable changes in mind-sets over a medium to long period of time. This would imply appropriate creative and confidence building systems, through which young people can be better prepared for the social innovation paradigm.
Partners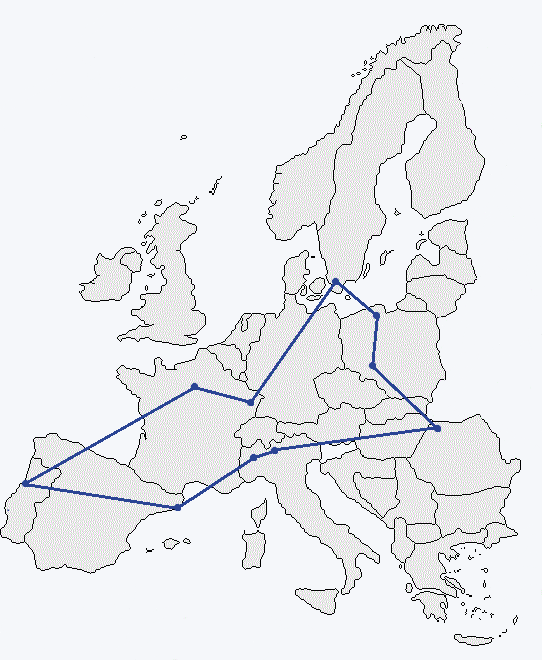 Go to the map
Useful links
YouTube Channel with relevant interviews, films and stream from final event.
| M | T | W | T | F | S | S |
| --- | --- | --- | --- | --- | --- | --- |
| | | | | 1 | 2 | 3 |
| 4 | 5 | 6 | 7 | 8 | 9 | 10 |
| 11 | 12 | 13 | 14 | 15 | 16 | 17 |
| 18 | 19 | 20 | 21 | 22 | 23 | 24 |
| 25 | 26 | 27 | 28 | | | |