Call for non-URBACT III cities to join five National Practice Transfer Initiatives!
Edited on
17 May 2021
This call is now closed
While the URBACT IV programme is approaching, URBACT III still reserves a handful of interesting networking activities for EU cities until December 2022.
In addition to the call for pilot projects - Transfer Networks Second Wave call, URBACT-UIA Transfer Mechanism, SDGs in cities - the URBACT Monitoring Committee has recently approved five National Practice Transfer Initiatives to take place in Italy, Estonia, Slovenia, Ireland, Czech Republic and Slovakia.
What is a National Practice Transfer initiative?
Managed by a National URBACT Point, a National Practice Transfer Initiative aims to transfer a Good Practice from a Transfer Network to 5 -7 non-URBACT III cities, at national level and in national languages.
The five cities and their practices to be transferred are presented below:
| | | | |
| --- | --- | --- | --- |
| Country | Transfer city | URBACT network | Practice |
| Czech Republic and Slovakia | Brno | | Involving students from socially excluded areas, incl. Roma, in music education as one of the tools for social change |
| Estonia | Tallinn | | Creating a holistic learning environment for students with the participation of NGOs, entrepreneurs, and other local actors  (a so-called Educational Innovation Network) |
| Ireland | Cork | | Introducing opportunities for play throughout the city for social, environmental and economic benefits |
| Italy | Mantova | | Engaging and training arts and cultural sectors to contribute to the fight against climate change |
| Slovenia | Idrija | | Establishing an NGO platform to connect citizens in need with different initiatives and services |
The five initiatives will start in June 2021 and finish in December 2022. Activities include meetings (online and in-person) amongst the transfer city and the non URBACT cities, trainings, elaboration of transfer plans, and implementation of the good practice by participating cities.
In their journey to transfer, adapt and implement the good practice, the participating cities will benefit from free travel and accommodation when it comes to meetings, support, trainings and guidance by national experts and the URBACT Secretariat.
How to participate in these initiatives?
National URBACT Points of the above mentioned countries are in the process of communicating on their national practice transfer initiatives and are looking for non URBACT III cities interested in receiving and adapting good practices.
If you are a city representative from the above countries, not involved in URBACT III, you can contact the relevant National URBACT Point from the list here to express your interest.
To find out if your city has already participated in URBACT III please consult the list of beneficiaries here.
-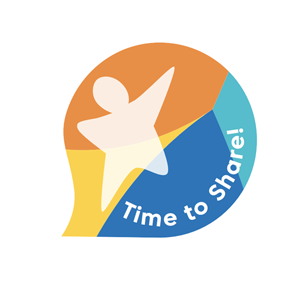 Let's celebrate together the end of the journey of the Transfer Networks!
Check here all related activities and stay tuned to what's coming next.
Submitted by URBACT on