PEOPLE-POWERED PUBLIC SERVICES. That's the focus of the 9 cities of the CHANGE! network.
Inclusion

Governance
Today, public services are faced with ever increasing public expectations and societal challenges. Next to that, there is a strong need of 'collaborative public services', but people-powered public services are generally not on the political agenda. City leaders are often not aware of this "human-faced" approach.
The insight of frontline workers and the engagement and better involvement of citizens and communities are key elements for a better public service system.
CHANGE! provides exchange and learning activities for a number of cities coming from different corners of Europe, to coproduce action plans with local stakeholders about how to transform (re-design) existing social services towards a more collaborative provision, towards a people-powered service delivery. The 9 CHANGE! cities will work on identifying different parameters and creating different pathways that will enable them to move towards a people-powered service delivery.
Key elemements of CHANGE! are:
1. Public services
2. Design thinking
3. Social design
4. Ethnographic research
5. Social innovation
6. Open government
The partnership consists of the following cities: Eindhoven (Lead partner – the Netherlands), Nagykanizsa (Hungary), Gdańsk (Poland), Forlì (Italy), Dún Laoghaire- Rathdown (Ireland), Amarante (Portugal), Riga (Latvia), Skane (Sweden) and Aarhus (Denmark).
Are you interested in getting to know more about co-designing public services by mobilising people and using their social networks? Follow CHANGE! and its activities and outcomes through the website and CHANGE! social media.
Partners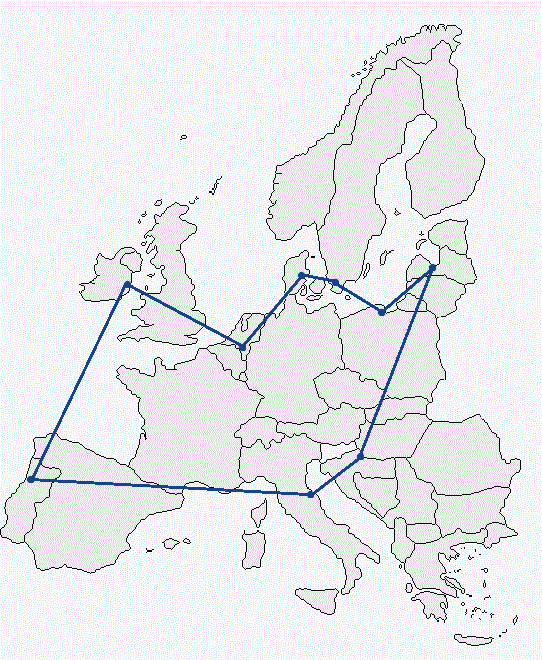 Go to the map
Useful links
In this CHANGE! YouTube channel you can find some inspiring CHANGE! Talks and other interesting videos from our partner cities, providing some insights in how they deal with 'people-powered public services'
| M | T | W | T | F | S | S |
| --- | --- | --- | --- | --- | --- | --- |
| | | | | 1 | 2 | 3 |
| 4 | 5 | 6 | 7 | 8 | 9 | 10 |
| 11 | 12 | 13 | 14 | 15 | 16 | 17 |
| 18 | 19 | 20 | 21 | 22 | 23 | 24 |
| 25 | 26 | 27 | 28 | | | |