Cities engaging in the right to housing
Edited on
08 October 2020
Urban Innovative Actions (UIA) and URBACT are joining forces on housing!
Throughout 2020, UIA and URBACT will be exploring how cities can design housing policies and practical solutions to implement the right to housing, together with Antwerp (BE), Athens (EL), Barcelona (ES), Brussels Capital Region (BE), Budapest (HU), Chemnitz (DE), Ghent (BE), Lyon Metropole (FR), Mataró (ES), Nantes (FR) and Thessaloniki (EL).
We will be collecting stories and concrete examples from European cities already implementing the right to housing that others can take inspiration from.
Three questions are leading this work:
What are the most innovative practices at city level concretely delivering the right to housing?

What can cities do to ensure that everyone – particularly the most disadvantaged groups - have access to safe, adequate and affordable housing?

How can the EU and member States create an enabling environment for cities to innovate?
The ultimate goal is to push the agenda on the right to housing EU wide and to further enrich the work done by the EU Urban Agenda.
The launch of the joint initiative happended during the Cities Forum on 31 January 2020. Experimenting new housing models and governance structures, designing strategies for those locked out of the housing market, and implementing anti-speculation measures were some of the main themes arising from the discussions regarding the role of municipalities.
Join our webinar series
A series of webinars and more digital outputs are planned on the following themes:
Themes

Save-the-date for our webinars

Community-led practices: cooperative, co-housing and CLT practices

24 April 2020

No one left behind: addressing specific issues of accessibility to adequate housing by vulnerable groups

26 June 2020

Fair finance : municipal strategies protecting housing from speculation

Find out more about the event and register here

19 November 2020
Beyond the cities working with UIA and URBACT on this topic, the success of this capitalisation activity relies on the contribution of key stakeholders representing housing practitioners, administrations, EU wide organisations, academia and civil society initiatives. 
To receive more information and get involved, click here.
If you have any questions, you can contact:
Amélie Cousin, a.cousin@uia-initiative.eu
Alice Fauvel, a.fauvel@urbact.eu
Interested in the topic? Click here to read the article written by Laura Colini, Programme Expert coordinating the joint activity!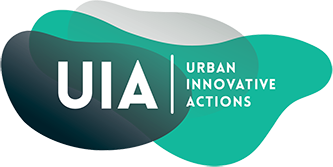 Submitted by URBACT on