Talking Houses - Shared Stories
The joint policy challenge of the Come in! Transfer network partner cities is to mobilise citizens, foster civilian power and urban stewardship through raising awareness towards the values of built heritage to decrease social isolation. This also highlights the brokerage role of municipalities (reating conditions for stakeholders to creatively shape urban environment and public policies).
Partners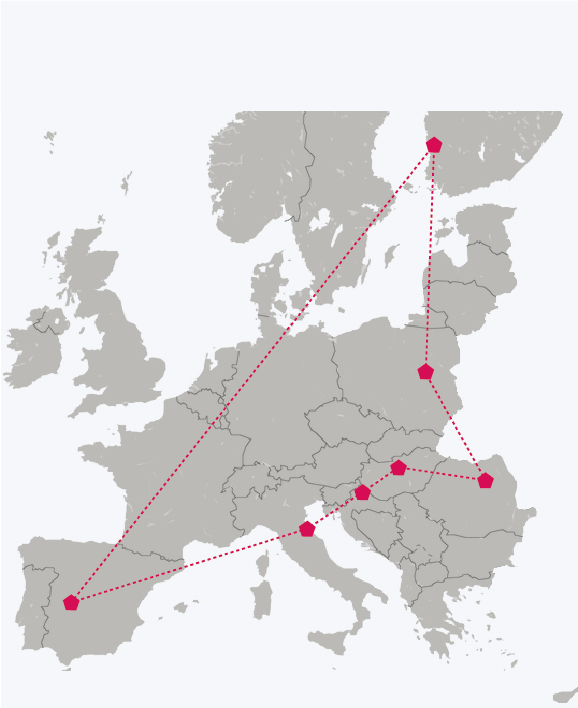 Go to the map
Useful links
Latest activity
News
The radio station's Story Café is open from 2nd of May to the 16th of May 2021.
Timeline
Kick-off meeting Phase I, Forli. City visits to Forli, Varasd, Gheorgheni and Komarno.
Kick-off Phase II, Targówek (Warsaw). City visit to Warsaw.