Local community initiatives thriving global
Edited on
10 September 2020
What is the secret of those societal initiatives that could scale up and extend their local know-how and develop from a city initiative into a worldwide social movement? We analysed the key success factors and key rules that made it possible for them to scale up and set up these formats.
When working on the sustainability and potential scaling up of the Come in! community festivals in different partner cities, our first task was to analyse how other similar social and community initiatives could scale up and how it is possible to keep the common format while responding to local societal needs in the long term. When looking at the success factors we observed some common principles:
1. All initiatives had a clear mission and easy to understand rules that made it easy for the audience to join.  
2. Strong branding and strong story-telling not only helped the audience understand the value-driven messages of the initiative, but it also made it easy to transform their need for impact into a simple action and  made it attractive for everyone to take active part.
3. The use of social media and digital tools helped to engage people and enabled them to act together. Social media was a good tool to mobilise the public. Initiatives generally used the social media to initiate crowd funding campaigns, calls for video challenges, and engage local citizens in storytelling.
4. All successful initiatives derived from personal motivation and the person or NGO initiating the movement is also a key driver in sustaining it. A charismatic person or dedicated NGO is crucial for establishing a sustainable system, but also observed as a key societal need.
5. The format used functioned as a "human software" in the community. We found that this format (either an event or an online platform) has been set in rules and frameworks which could then be adopted to local needs. 
6. Research and crowdsourcing played an important role in engaging citizens and volunteers.
7. Often, these initiatives had important societal impact beyond their framework, in many cases social cooperation opened the door for new policy and research agenda effecting a specific area or social group.
In order to understand how these principles work in practice, we looked at some best practice examples that were successful in shifting from a local urban community initiative to a global network while adapting to local social needs.
The Restaurant Day started off in Helsinki, Finland. It is a one-day event when participants can set up their own restaurants in their homes, offices or in a public location.
The goal is to entertain, share food experiences and enjoy food in shared living experience. The Restaurant Day has not only become an addition to the local food scene, but has also created a relatively new, event based rather than location based urban public sphere allowing citizens to interact in unexpected locations. The initiative has scaled up to 220 cities, with the participation of 1400 ambassadors and 8000 volunteers.
WAMP organises pop-up design fairs and festivals used as a platform to bring design closer to public, first organised in Budapest.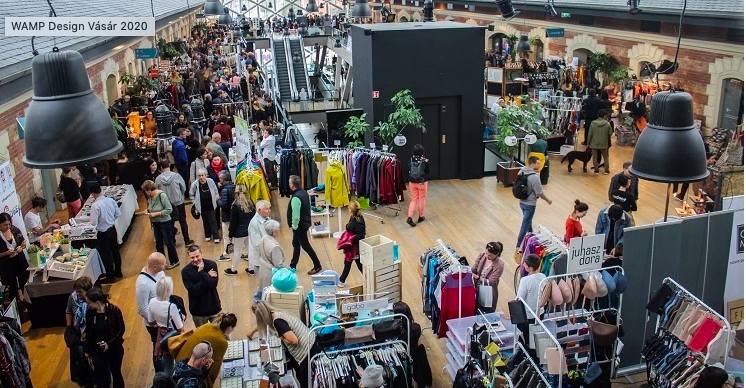 The community building and the intense engagement of the community also enabled the development of a creative learning hub for designers and an important event for local communities. Strong branding made it possible for the initiative to transfer important messages on the role of design in the society. The same format of design fair has been extended to 10 other cities.
Starting off in Tokyo, Japan, Pecha Kucha has become the world's fastest growing story-telling platform.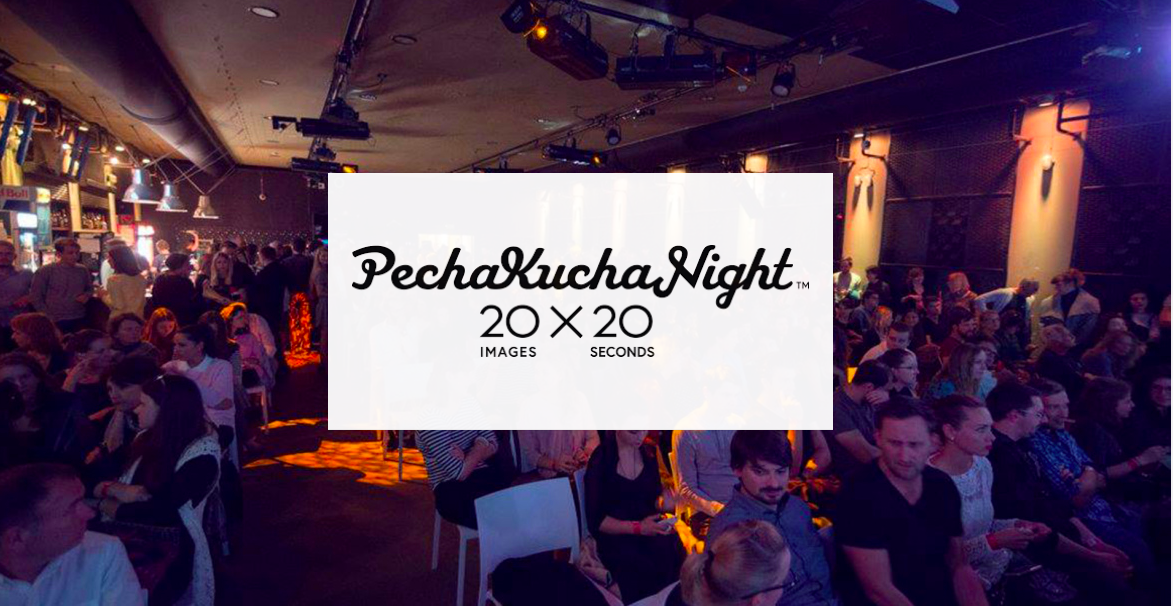 The design karaoke is an ideal tool to share passions and drop some knowledge and build an urban platform. Presenters can use 20 slides in 20 seconds. Global Innovators use this platform to create powerful, visually compelling stories that move the audience in less than 7 minutes. By using this format, Pecha Kucha could create a worldwide creative community sharing creative ideas and led to enhanced cooperation. Easy, adaptable rules, that do not need very complex organisational framework were the secrets of Pecha Kucha becoming a worldwide movement, adopted in 1221 cities.
The Fab Lab concept grew from the Bits and Atoms in Massachusetts Institutes for Technology (MIT) in the US, but the first FabLab opened in Amersfoort, the Netherlands.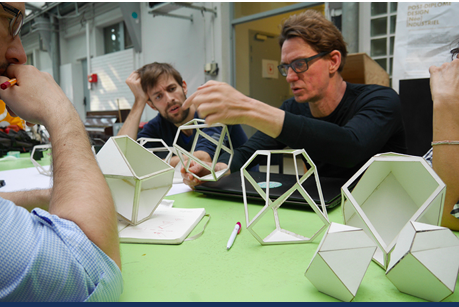 Fab Lab is a small-scale workshop with manufacturing equipment and a local community of innovators and makers organised around it. The communities consist of technologists, hackers, students, learners, educators, innovators and inventors who are interested in using and experimenting with these open innovation tools. Fablab is more than a space with tools, it is a social platform which facilitates learning and knowledge sharing related to digital fabrication and open innovation. The open technology movement around the Fablabs have become hubs and forerunners for democratisation of technology and DIY. It has now grown into a network of 1500 Fablabs in 90 countries.
Fortepan is a free community photo archive in Hungary, where people can browse and download over 100 000 archive photos from the 20th century.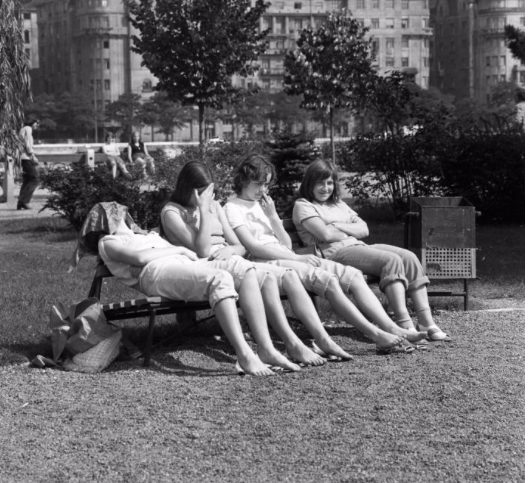 Launched in 2010 with 5000 photos, the Fortepan collection has been extended by hundreds of family, amateur and professional photographers, as well as public collections. Fortepan could revitalise and personalise the history of Budapest by engaging more that 500 families to share their photos and establish an important framework for open heritage. The online platform made it easy for people to use and the wide network of volunteers ensured high quality editing for the platform. People became more open to share their own family stories.
The German Stolpersteine ​​project is equally interesting and similarly well structured.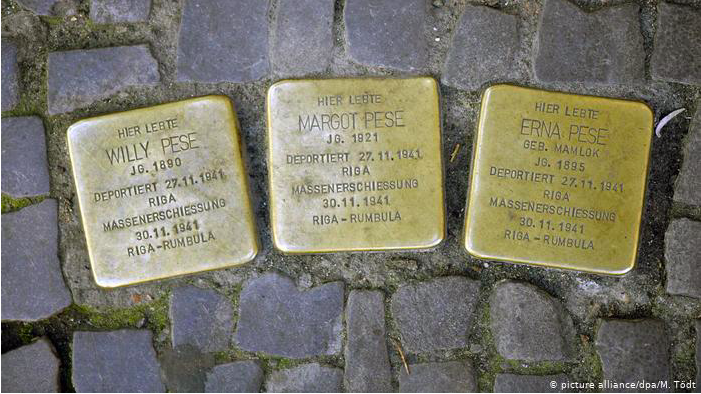 The project was initiated by the German artist Gunter Demnig with the aim to commemorate Jewish victims deported to Nazi extermination camps. Thousands of brass plates with the name and life dates of the victims have been put in concrete on the pavements of the streets of several cities from where Jews were deported.  The name ("Stumbling Stones") illustrates how the project makes an impact on people: one literally stumbles upon a tragic human story through which we travel back in time and via similarly ending destinies, the history of a terrible era unfolds. The stumbling blocks are placed exactly where the victim previously lived until they were deported, describing gently what happened to him/her when and where he/she was killed. The peculiar urban memory map makes the tragedy liveable, shows the extent of the violence and commemorates the victims by preserving their names and histories.
How Come in! partners can capitalise on these examples
The examples could serve as useful examples for the Come In! initiatives in multiple ways. The German Stolpersteine storytelling project can serve as a good example for Gyergyószentmiklós and Forli in how history can be made visible, liveable and understandable through specific places and spaces and the personal stories associated with them, but also for other partner cities for how storytelling methodology was used (similar story-telling plates could be placed even during the pilots festivals). Places and stories can also be easily connected from an urban community by those who have no or only different experiences with those places or people.
The examples of crowdsourcing project Fortepan show the strength of research in community initiatives and can serve as a good example for Varazdin or Forli on of how to turn crowdsourcing into community action and co-creation. Some examples also highlight the role of artists and designers who have an  important role in this process, joined by social scientists with a research project complemented by strong crowdsourcing. The crowdsourcing can help leading the initiative to some specific community actions, aiming to save lost values, strengthening common memory of a community or gain experience through co-creation. Last, but not least 

Pecha Kucha and WAMP may be relevant the most for Plasencia and Pori, regarding how to set a new format of storytelling through their video and photo contest, resulting in a platform for building an urban community.  
Reka Matheidesz
Submitted by Artur Katai on