MILE is a Fast Track Pilot Project - one of the tools for implementing Region for Economic Change Programme -  launched within the framework of URBACT I, in order to experiment the organisation and working processes before URBACT II.
Mile seeks to establish a thematic partnership network of 9 Cities and its Managing Authorities, which is based on the need to develop an integrated exchange programme relating to the theme of "Managing migration and Integration at local LEvel - Cities and Regions (MILE)". The overall goal of the project is to assist partner cities to develop and identify good practice project proposals for possible funding from ERDF, ESF or other EU or National sources of funding.   Mile is based on the need to develop an integrated exchange programme focussing on the definition of a Local Action Plan relating to the theme of Managing migration and Integration at local level.
For this purpose, the project will address and develop the three following agreed subthemes:
Enterprise development
Active inclusion in the labour market
Access to services and intercultural dialogue
See complete overview
Partners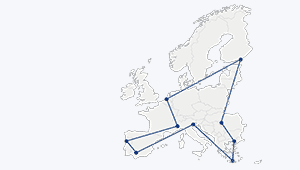 Go to the map
Latest articles
Integrated action plans
An Integrated Action Plan (IAP) is a policy instrument that is produced by Action Planning Networks within a period of 12-14 months after the beginning of their activities. The aim of the IAP is to respond in a concrete way to a urban challenge, which is common to all involved cities. Each partner develops its own IAP, so all plans are unique in terms of local circumstances, territorial coverage and, most of all, the context in which this tool is proposed to be implemented. The creation and validation of this instrument relies in a collective undertaking, designed to strengthen commitment and to increase the prospect of sustainable delivery. In this sense, every partner city must establish a URBACT Local Group (ULG), in order to gather implicated stakeholders to co-create and participate in this process.Thus, the IAP reflects and integrates all ULG members' knowledge and learning from transnational exchange.