Explore how cities can attract and retain migrant populations and what initiatives cities can employ to make themselves a popular choice with international workers.
OPENCities was originally developed as a concept by the British Council to identify what makes a city open and attractive to international migrants.  Now, with funding from URBACT, the OPENCities project includes 10 partner cities across Europe. 
Cities that want to attract and retain international populations have to be 'open' cities that create a good 'offer' for international workers and foster a local climate that recognises and welcomes diversities and provides freedom of thought and speech. 
The project will consider how cities can develop more proactive policies to create OPENCities to better attract or retain mobile international populations, which are important to both the competitive and convergence objectives of the European Union.
See complete overview
See results
Partners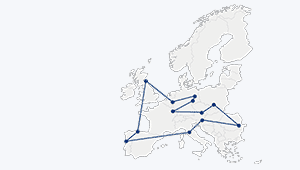 Go to the map
Integrated action plans
An Integrated Action Plan (IAP) is a policy instrument that is produced by Action Planning Networks within a period of 12-14 months after the beginning of their activities. The aim of the IAP is to respond in a concrete way to a urban challenge, which is common to all involved cities. Each partner develops its own IAP, so all plans are unique in terms of local circumstances, territorial coverage and, most of all, the context in which this tool is proposed to be implemented. The creation and validation of this instrument relies in a collective undertaking, designed to strengthen commitment and to increase the prospect of sustainable delivery. In this sense, every partner city must establish a URBACT Local Group (ULG), in order to gather implicated stakeholders to co-create and participate in this process.Thus, the IAP reflects and integrates all ULG members' knowledge and learning from transnational exchange.