Involving parents in the prevention of early school leaving
Inclusion
In the strategy 2020, the European Union recognizes Early School Leaving (ESL) as a major challenge with an aim to reduce it below 10 %. Education researchers and practitioners consider that the role of parents in the prevention of this problem is crucial. Through a range of policies, local authorities can play a key role to better involve parents. PREVENT proposes to share experiences related to the involvement of parents in the prevention of early school leaving.
Early school leaving (ESL) processes have complex and varied causes and the reasons for dropping out of school are individual. However, ESL follows certain patterns that are often linked to socio-economic background: disadvantaged minorities, low education backgrounds in families, poor achievement in education and training, families difficulties involving child participation to family income or taking adult responsibilities such as caring for family members and/or a combination of social, economical, emotional and educational problems putting individuals at risk.
PREVENT proposes an innovative approach, where parents are considered as a key part of the solution to reduce ESL, and cities as driving forces to create synergies, common understanding and develop concrete collaboration between stakeholders.
See complete overview
Partners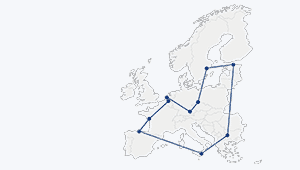 Go to the map
| M | T | W | T | F | S | S |
| --- | --- | --- | --- | --- | --- | --- |
| | | | | 1 | 2 | 3 |
| 4 | 5 | 6 | 7 | 8 | 9 | 10 |
| 11 | 12 | 13 | 14 | 15 | 16 | 17 |
| 18 | 19 | 20 | 21 | 22 | 23 | 24 |
| 25 | 26 | 27 | 28 | | | |