Realising the Potential of Abandoned Military Sites as an Integral part of Sustainable Urban Community Regeneration
The withdrawal of the military presence from an urban area often happens suddenly leading to extremely adverse circumstances for the economy and communities affected.
Former military or heritage sites provide excellent potential to act as the catalyst for urban regeneration, many consist of historic buildings dating back over centuries and the source of rich cultural heritage. The challenge is to transform these abandoned sites into thriving sources of economic activity, employment and social cohesion.
See complete overview
See results
Partners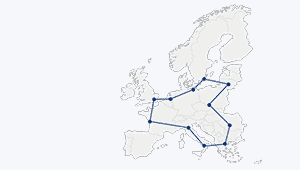 Go to the map
Integrated Action Plans
Within an Action Planning Network, the Integrated Action Plan is a local output, specific to each city. Thus, the local circumstances, as the concrete actions to be carried out in response to the network's sustainable development challenges, are defined by the URBACT Local Group. This core group is composed by a wide range of relevant stakeholders, who have a stake in the addressed challenge and who play an active role in co-designing the plan alongside the project partner. This document is the result of the interplay between the theme, each city's starting point and its individual URBACT journey. It highlights the positive learning experience cities have undertaken, both from a local and a transnational perspective.