URBACT NETWORK:
RESILIENT EUROPE
Urban resilience a concept for co-creating cities of the future
Integrated Urban Development

Inclusion
European cities joining forces to improve city resilience
The cities in the URBACT Resilient Europe network will work together to learn and share experiences with the aim to foster resilience and sustainability. Becoming more resilient means that a city strives to enhance its ability to bounce back and grow even stronger and better in the face of the chronic stresses and acute shocks. As such, city resilience is a continuous challenge for individuals, communities, institutions, businesses and infrastructure systems to address current trends and future transitions. We will look at the challenges of achieving resilience in and of our cities in a comprehensive and holistic way. 

The approach of Resilient Europe is to apply the lessons from the innovative governance approach of Transition Management. Transition Management is a process-oriented and participatory steering approach that enables social learning through iterations between collective vision development and experimenting. Transition Management will be applied to structure the dialogues and co-creation process in every city and across the cities for specifying "what city resilience means" for each city, to enable a translation and identification of resilience aspirations of stakeholders in a participatory vision development way and to formulate a Integrated Action Plan to pave the ground for achieving city resilience.
Partners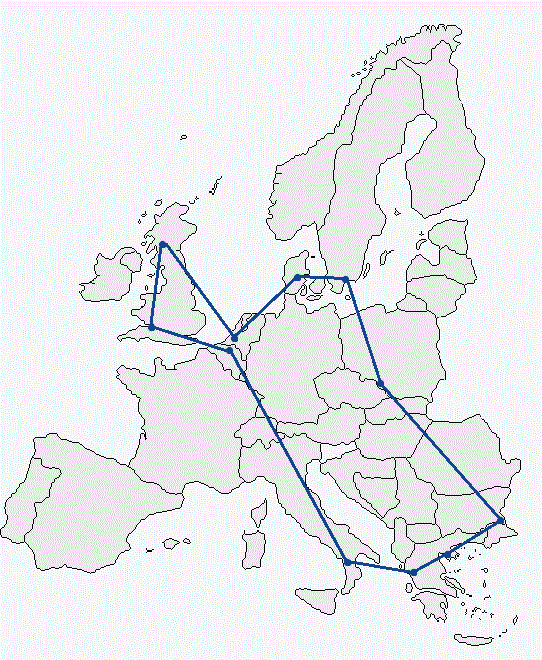 Go to the map
| M | T | W | T | F | S | S |
| --- | --- | --- | --- | --- | --- | --- |
| | | | | 1 | 2 | 3 |
| 4 | 5 | 6 | 7 | 8 | 9 | 10 |
| 11 | 12 | 13 | 14 | 15 | 16 | 17 |
| 18 | 19 | 20 | 21 | 22 | 23 | 24 |
| 25 | 26 | 27 | 28 | | | |