RiConnect themes: Rethinking for integrating the infrastructure
Edited on
07 April 2021
How to physically integrate the infrastructure? The goal of our second theme is to ensure that mobility infrastructure is accessible, surrounded by active spaces and without leftover areas. 
While mobility infrastructure connects the entire territory (territorial scale) it must also be understood as part of the public space and heritage of neighbourhoods it passes through (local scale). Mobility infrastructure is one of few urban elements with this multi-scale feature. Taking into consideration this aspect, rethinking infrastructure for simultaneous integration at local and metropolitan levels and activating all residual spaces in its proximity has enormous potential to alter the current situation, attaining a more liveable and interesting metropolis.
Many neighbourhoods and municipalities in metropolitan areas have absorbed within their urban fabric all kinds of crossing infrastructure, designed thinking merely about the longitudinal connection for motorised vehicles and now overused. These neighbourhoods often are related to socially segregated areas with low quality urban spaces. Such areas have lost their local identity, which existed before the infrastructure was built. In many cases, these neighbourhoods are stigmatised and overlooked when considering potential locations for allocating growth in metropolitan areas. Redesigning the mobility infrastructure and its surroundings as the front door and centre of these neighbourhoods could radically improve their urban situation.
TOWARDS A REDESIGN OF MOBILITY INFRASTRUCTURE AND ITS SURROUNDINGS
Rethinking the infrastructure should also consider the area's location and where it passes through. The infrastructure and its periphery should be reconsidered. What was previously the marginalised part of the city will become integrated within it, making the city more attractive and liveable. To an extent this infrastructure should become the public space and entrance point to neighbourhoods, taking into account its local reality and identity. The network will focus on three points:
Redesign of infrastructure and its surroundings to improve its urban quality and convert backspaces into new central spaces.
When possible, minimise wasted space redesigning road junctions, safety distances, slopes, etc.
Incorporate new elements and uses to "domesticate" the infrastructure.
TOWARDS GIVING VALUE TO ITS CULTURAL HERITAGE
Two of mobility infrastructure's fundamental assets are that the land is public and that it has been used in a collective fashion for many years. It has therefore accumulated urban memories and has become part of the identity of citizens. To this end, the following are the two main points to be discussed:
Public land heritage: in some cases redesigning the infrastructure may make it possible to free up land that is no longer required for infrastructure and can be repurposed, for example developing a sort of mixture to a neighbourhood, selling the land to fund some of the infrastructure reshaping, or other uses.
Cultural heritage: giving importance to the infrastructure's cultural value may help redesign and rethink the infrastructure and which role it should have. Mobility infrastructure is also the asset used by the population to discover and interact with the territory. Understanding the infrastructure as part of our heritage could help build a landscape inviting people to see it and live in it. For example, Porto's roads were built on the ancient city's border. Giving importance to this idea, perhaps to not doing similar, may provide a compelling argument for this proposal.
CASE STUDIES
Waterfront Renewal, Thessaloniki
During the waterfront renewal, over five kilometres of underused hard to access spaces containing many automobiles were replaced with a pedestrian walkway with 870 new trees and bicycle lanes (Nikiforidis-Cuomo Architects, s.f.). The waterfront renewal project created a relationship between the city and sea, intensifying the local character, integrating life on the new seafront into the overall urban fabric, while simultaneously emphasizing the area's ecological character and its role as Thessaloniki's "green lung".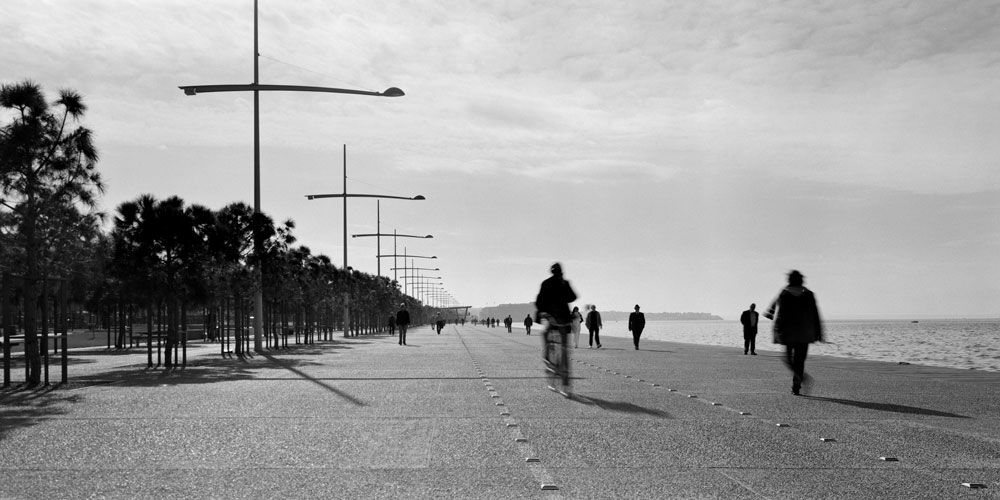 C-245, AMB
The new project will give a more pleasing quality to the historical road that connects five municipalities across the metropolitan area of Barcelona and gives priority to public transport and active mobility (bike lane and wide pedestrian walkways) at the expense of automobiles. C-245's urban integration will be the starting point for a long process of urban revitalisation, placemaking and regeneration.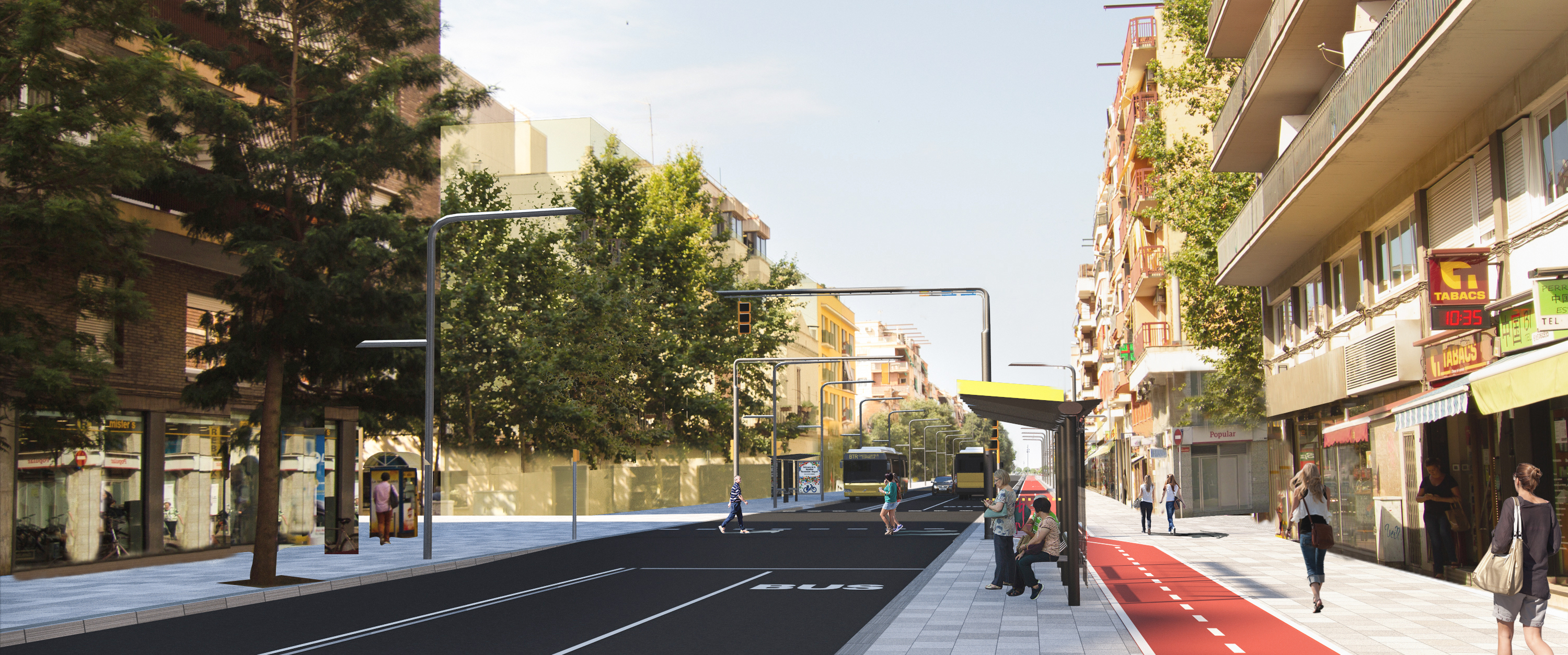 GOOD PRACTICES

Submitted by Stela Salinas on