Developing "triple helix" structures in which municipalities, university and businesses shared a common vision and ambition.
Medium sized cities between 50,000 and 200,000 inhabitants - 'Urban Poles' - are key in driving forward economic performance and innovation competence within the context of the Lisbon Strategy. The strategic development and exploitation of endogenous potentials is crucial, and Universities are critical to this innovation process.
A specific issue facing Urban Poles is that they cannot make sufficient use of existing University knowledge and competencies to support economic development and ecourage entrepreneurship. RUnUP addresses this with partners focusing on developing powerful 'Triple Helix' structures and partnerships to support economic development and innovation competence.
See complete overview
See results
Partners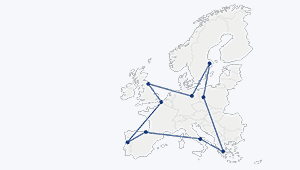 Go to the map
Integrated action plans
texte pour le action planning