Suceava news and lessons from Sibiu
Edited on
16 November 2021
Between 14 and 16 October ULG members and staff members travelled to Sibiu city for the local study visit. Sibiu is a city in Transylvania, a historical region of Romania. Located 275 km north- west of Bucharest, the city straddles the Cibin river, a tributary of the river Olt. In 2007, Sibiu was the European Capital of Culture (together with Luxembourg). This was the most important cultural event that has ever happened in the city, and a great number of tourists came, both domestic and foreign. The city of Sibiu and its surroundings are one of the most visited areas in Romania, as it holds one of the best preserved historical sites in the country, many of its medieval fortifications having been kept in excellent state. Beyond its grand architecture, Sibiu has a lot of natural reservations, parks and gardens. Therefore, members of ULG together with staff members from Suceava municipality have chosen Sibiu for their local study visit.
Sibiu city enjoys a lot of greenspace. Among the most important natural parks are Dumbrava forest, Astra Park and Sub Arini Park. These natural parks offer a generous surface of green for inhabitants to spend quality time outdoor. In the first two forest parks, the tendency was to use as much as possible natural materials such as unfinished wood and stone for making benches, stairs, bridges and even an amphitheatre. In Sub Arini park, another lovely forest park situated in the heart of the city, visitors of all ages can take advantage of different outdoor activities. There are playgrounds made of natural materials and outdoor fitness equipment. Even if they are situated in the middle of urban area, leisure time in these parks gives the feeling of being far away from the city, right in the middle of nature.
The local study visit to Sibiu city was a very good and inspirational experience for the ULG and staff members of Suceava municipality. They had the opportunity to observe to the smallest detail all the infrastructure and pieces of furniture installed in these forest parks. They come back to Suceava with plenty of ideas, eager to replicate them in their home town to public parks as well as in Sipote Dendrological Park and Zamca Forest.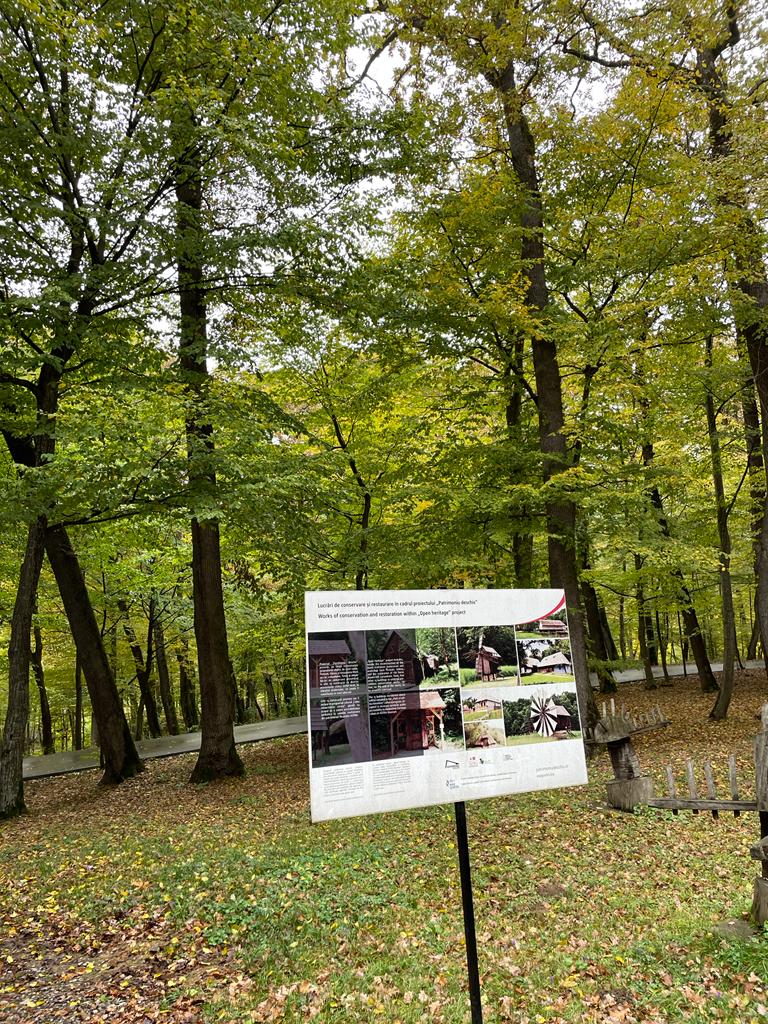 Another important news for the month of October is the opening of the newest recreational area on Suceava river banks. On the banks of Suceava River, on 22 October, the works of the new leisure area have been completed. All Suceava residents, young and old, alone or with family and friends, are waited to discover and participate in various team or individual activities. The park has an area of ​​155,560 sqm, on which were arranged: green spaces (140,050 sqm), pedestrian alleys and bike lanes (9,755 sqm), a tennis court, 2 badminton / volleyball courts, a fitness platform and an area for cultural events. The whole area is equipped with urban furniture, lighting systems, irrigation systems and will have Wi-Fi coverage. The eligible value of the European project is 16,004,595, 86 lei, with a contribution of 2% of the municipality.
Written by Irina-Elena Nicolescu
Submitted by Viktoria Soos on