Cooperate among partners to optimise a sustainable, and affordable supply of housing and to assure social cohesion through social mix and sustainable housing.
Our common objective is to make decisive steps forward in developing higher levels of sustainable housing provision, in the respective local context, considering both the social and environmental perspectives. By combining both perspectives SUITE aims at the improvement of the steering ability of local authorities within an urban policy field characterized by a dynamic development in terms of economical, social, ecological and demographic challenges. This higher level of policy would be based on a broad involvement of different local actors, using open methods of cooperation/participation and a substantial responsiveness for needs of different social groups.
See complete overview
See results
Partners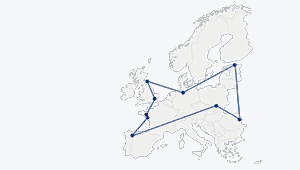 Go to the map
Integrated action plans
An Integrated Action Plan (IAP) is a policy instrument that is produced by Action Planning Networks within a period of 12-14 months after the beginning of their activities. The aim of the IAP is to respond in a concrete way to a urban challenge, which is common to all involved cities. Each partner develops its own IAP, so all plans are unique in terms of local circumstances, territorial coverage and, most of all, the context in which this tool is proposed to be implemented. The creation and validation of this instrument relies in a collective undertaking, designed to strengthen commitment and to increase the prospect of sustainable delivery. In this sense, every partner city must establish a URBACT Local Group (ULG), in order to gather implicated stakeholders to co-create and participate in this process.Thus, the IAP reflects and integrates all ULG members' knowledge and learning from transnational exchange.