Transfer Story: Burgas Bulgaria
Edited on
30 March 2021
Burgas were keen to try and use the competition to try to find an innovative idea for a product/service and support entrepreneurs to turn that into a viable business idea.
BURGAS TRANSFER STORY
December 2020
Original Ambition:
Burgas were keen to try and use the competition to try to find an innovative idea for a product/service and support entrepreneurs to turn that into a viable business idea.
They built a good, solid plan to launch the project, which was focussed on using hackathons to generate business ideas for an entrepreneurship competition.
This adaptation they developed was felt to be necessary by the team in Burgas because of the lower levels of 'natural' entrepreneurship that existed in Burgas. Other than this adaptation, the team followed the five-stage process utilised by Piraeus in the delivery of their Blue Growth Initiative. 
The original timetable planned for Burgas' competition was as follows;
Competition Preparation: May 2019 – July 2019

Competition Launch: Aug 2019

Competition Close: Jan 2020

Demo Day/Award Ceremony:   Jan 2020

Incubation: Feb 2020 – May 2020
The original goals set out in the Transfer Plan were to;
Deliver a full-scale implementation of the Bluegrowth competition;

Generate a sufficient number of application forms and evaluation;

Establish a team/office for providing overall project management/administrative support to the project implementation; meetings, preparation of documents/rules and all administrative staff needed for the project implementation;

Enlarge the members of the Urbact Local Group group so as to include all relevant stakeholders; 

Establish an Advisory Board/Steering Committee; and

Elaboration of ULG commitment and regulation agreement 
Transfer Journey Highlights
At the time of writing, Burgas' transfer journey highlights included the following activities;
Established multi – agency governance approach

;

Sponsorship from 2 organisations

(Burgas Port and Confederacy of the industrialists);

Organised and held the first Blue Hackathon

(Oct 2019) in Burgas;

Launched the Initiative "BurgasBlueS"

(Dec 2019)

Communication tools elaborated

(website; youtube channel; facebook) (Dec 19 - );

Evaluating 12 BurgasBlueS business ideas

;

Rescheduling Burgas BlueS Campus and Demo Day

(from April 2020 to Nov 2020);

Cancelling the TNM in Burgas in June 2020

(due to COVID -19);

Organizing BurgasBlueS Campus and Demo day

(Nov 2020);

Mentoring and incubation programme

(Jan 21 – March 21);
Successes Achieved by Burgas:
Burgas set out to establish a strong Urbact Local Group, with wide representation from public, private, academic and community partners.  They hired a communication agency and commenced a promotional and marketing campaign to generate interest in applying to the Blue Growth Entrepreneurship competition.
They worked with partners to organise a Hackathon dedicated to the Blue economy which took place on the 12 - 13 October, which involved 60- 70 attendees. More information can be found at https://hackathon.chemguide.info/ 
Entrepreneurial ideas generated at the Hackathon varied in different sectors from the Blue economy, including:
 The creation of a cryptocurrency - blue coins;

 An electricity generator;

 The creation of a Fish Tracking System;

 The creation of a platform for sharing fishing capacity;

 A system for using recovered ocean plastic in different business applications; 
The number of applications/entries generated from general marketing has been relatively low, potentially reflecting the general low levels of entrepreneurship in the region.
Future plans include the organisation of a demo day and a 'campus' in October 2020 - a structured pre-incubation programme to try and help the business ideas progress into fledgling businesses.
Challenges Burgas experienced;
Whilst Burgas have been successful in generating a good number of business ideas from the locality, many of these have been 'early stage' ideas, which have lacked business maturity.  This is because many of them came from hackathons.
The number of business plans generated from mainstream promotion has been relatively limited. The reasons for this are complex but may point towards the need to try;
To target key opportunity areas, where there is known to be a growing demand for businesses (possibly leisure and tourism);

To put in place a stronger, more lengthy business incubation programme to try and support the 'early stage' entrepreneurs they have got to start up in business. 
Due to COVID-19 second lock-down in Bulgaria, the planned Campus and Demo day transformed into online event. For the implementation and organization of the events, Burgas team collaborated with Innovation Capital Ltd – Bulgarian venture capital fund, which provides access to equity and quasi-equity funding to Bulgarian start-up companies. Their main role was the leading of the Campus, where the participants had to develop and upgrade their business ideas and prepare for the Demo day. The Campus took place in two weeks (20 Nov – 05 Dec).  7 teams participated in the Campus (5 ideas declined participation due to different reasons: not enough technical preparation, COVID-19, etc;)
The Demo day took place on 5th Dec 2020, where the 7 business ideas presented in front of the jury. Out of them were selected the following ideas:
1st place - "Plastic free Black Sea" team – from collected marine litter, they are producing children board games;
2nd place – MS Comp team - creation of a combined measuring station;
3rd place – Blue View Room – creating a virtual tourist attraction;
The winners received and cash prize from the sponsor – Confederacy of the industrialist and employers Burgas
A special cash prize was provided from the other sponsor Port of Burgas to the "Meet & Fish" team, with their idea for "shared fishing".
On the 18th Dec 2020, an official Awarding ceremony was organised at the building of Burgas Municipality, when the Mayor – Mr. Dimitar Nikolov, the sponsors prizes the winners from "Burgas BlueS" Initiative:
Results Achieved by Burgas:
At the time of writing, Burgas has delivered;
1 Transfer Plan

1 Urbact Local Group with over 12 members in attendance

€5,000 of cash sponsorship secured

16 business proposals / ideas generated

2 events organised, with over 100 attendees
Burgas remain on course to incubate 5 businesses ideas by the end of the project.
Next Steps
The next steps for the municipality include organising and delivering the Incubation programme, to help move the business ideas generated by the "Burgas BlueS" initiative into early-stage businesses.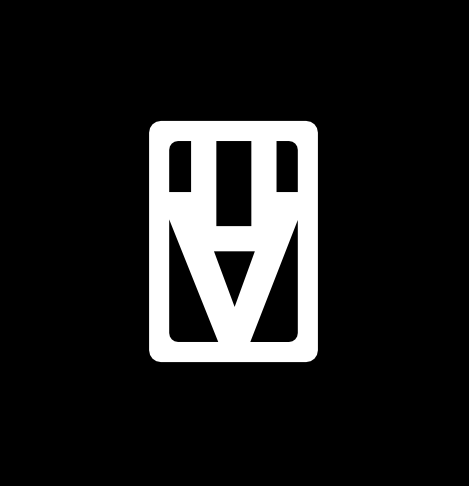 Submitted by Angelos Ploumis on