Join us in celebrating the Transfer Networks' successes!
Time to Share is an opportunity for 23 networks and more than 160 city partners to share their key results and findings of the transfer practice! 
Below is a glimpse of what to expect in the next few months. This page will be updated regularly with more news and events until the end of the summer.
How to share urban good practices?
Cities face similar challenges wherever they are in Europe. The good news is that cities are constantly designing and implementing new solutions. The bad news is that they're still not so good at sharing these. Why is this – and what can we do about it? To answer these questions, URBACT launched the Transfer Networks in January 2019 to re-produce 23 Good Practices.
Shaped by URBACT's method to 'understand, adapt, re-use' these practices, the networks have focused on very different themes ranging from public procurement to urban gardens to music schools to play. In addition, the Transfer Networks have deployed the URBACT methodological framework in different ways… Everyone learnt along the way, and it's #TimetoShare

Register now for the URBACT City Festival 2021!
URBACT is thrilled to invite you to the first virtual edition of our flagship #URBACTfest on 15, 16 and 17 June 2021. Listen to the city stories from the Transfer Networks, what worked - and how - and what didn't - and why. Connect with peers and get inspired to try something new in your own city.
REGISTER HERE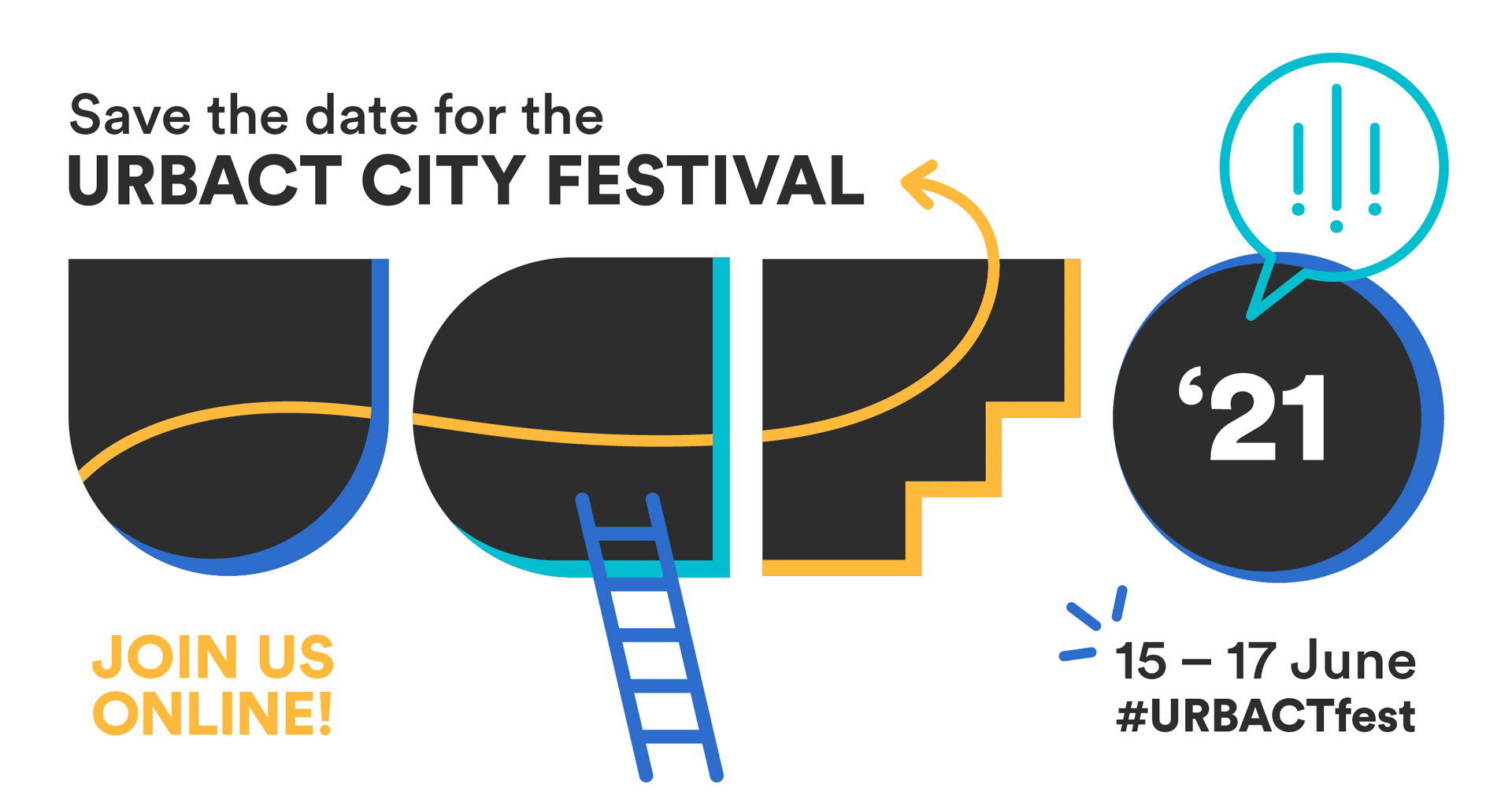 Building on the Transfer Networks' experience, URBACT proudly presents its new pilot projects
Following URBACT's Monitoring Committee meeting on 9 March, the programme takes great pleasure to announce the approval of the UIA Transfer Mechanism Pilot Networks and the calls for new pilot projects and initiatives...
Are you interested in joining an URBACT network and adapting a tested Good Practice to your city?
Here's your chance! Check out the Transfer Network Second Wave Open Call for EU cities.
 
URBACT is also launching a call for non-URBACT III cities to join National Transfer Practices Initiatives in Czech Republic, Estonia, Ireland, Italy, Slovakia, and Slovenia. These initiatives will be coordinated by the URBACT National Points and led by a city that has already transferred a Good Practice. All activities will be carried out at national level and in native languages.
More Events
Stay tuned for more information on all events including the Transfer Networks final events here.
At national level, National URBACT Points organise in-person or online events to share the good practices developed by URBACT cities to a wider audience, especially to local authorities. These events are public and free to attend. A non exhaustive list follows below:
Belgium: two online sessions will be held on 27-28 April 2021. For more information and registration click here
C
zech Republic: event at URBIS conference 2-3 June 2021. For more information please contact Marketa Horska and Jan Jelínek at urbact@mmr.cz
France: online event on 3 June 2021. For more information please contact Mathieu Copere at Mathieu.COPERE@anct.gouv.fr
Germany: Sharing Event in the context of the German National Urban Development Policy Congress on 4 May 2021. Please find the agenda here and to registrate please click here
Ireland: Transfer Networks Sharing Event on April 29th 2021 where the Playful Paradigm and Volunteering Cities Networks will share their experiences. For more information and registration click here
Italy: Event at International Architecture Festival of Bari in September 2021. For more information please contact Simone d'Antonio at s.dantonio@anci.it
Latvia: Summer School in August 2021. For more information please contact Anastasija Bizjajeva and Jūlija Jakovļeva at Anastasija.Bizjajeva@varam.gov.lv and  julija.jakovleva@varam.gov.lv
Poland: Online event during National Urban Forum in Katowice 7-9 June 2021. For more information please contact Aldo Vargas at aldo.vargas@zmp.poznan.pl
Slovakia: event at URBIS conference 2-3 June 2021. For more information please contact Matúš Žák at matus.zak@mindop.sk
Slovenia: Online event, 13 April 2021. For more information and registration click here
Spain: 27-28 May 2021 in Gijon. For more information and registration click here
UK: Online event 13 May. For more information and registration click here
Strategic Procurement and buying a better future for your city
At URBACT we see procurement as a strategic lever that cities can use to address the economic, social and environmental challenges they face. In collaboration with Making Spend Matter Transfer Network, URBACT launched an online course on strategic procurement. Check out all modules!
Related articles
Five early lessons from the URBACT Transfer Networks
How to transfer urban good practice – lessons from an URBACT study
23 Transfer Networks embarking on the second phase of their journey!
Transfer Networks focus on the adaptation and transfer of established good practices amongst EU cities. Each of the 23 networks are led by a city that has been awarded the URBACT Good Practice label.
Come search our wealth of Good Practices >>>