URBACT Capitalisation Work(streams) 2015 PUBLISHED!
Edited on
28 October 2019
How to tackle the issues of new urban economies, job generation, sustainable regeneration and social innovation in cities? Find answers and examples on how cities are working on these challenges in the latest URBACT publications.
The recently published URBACT workstream publications provide cities with concrete examples and tools for urban practitioners to address various city challenges. Each of the publications go in depth in the topics of economics, job generation, sustainable regeneration and social innovation and provide city case studies to highlight good practices. Although each topic has its own publication, they are all closely interlinked with one another, which help prove that an integrated solution is essential in addressing city challenges.
there is a growing acknowledgement that cities should look for more indigenous approaches
As stated by the authors of New urban economies, "there is a growing acknowledgement that cities should look for more indigenous approaches: building on existing qualities and assets, linking related industries to one another, mobilising companies and citizens to innovate and engaging them in the discovery of promising new specializations." Cities are in constant change and these publications will help practitioners in discovering various methods of solutions and implementations on what are the best ways to 'youth proof' economic development and policies in order for young people to find employment; how cities can work with their citizens for a more sustainable living; developing a collaborative city administration and various others. 
The publications aim to support the work of urban practitioners and decision-makers all over Europe for more sustainable and integrated local policies. The readers will be able to extract key elements and knowledge that they can apply towards their cities. 
How can cities foster economic development and develop 'new urban economies'?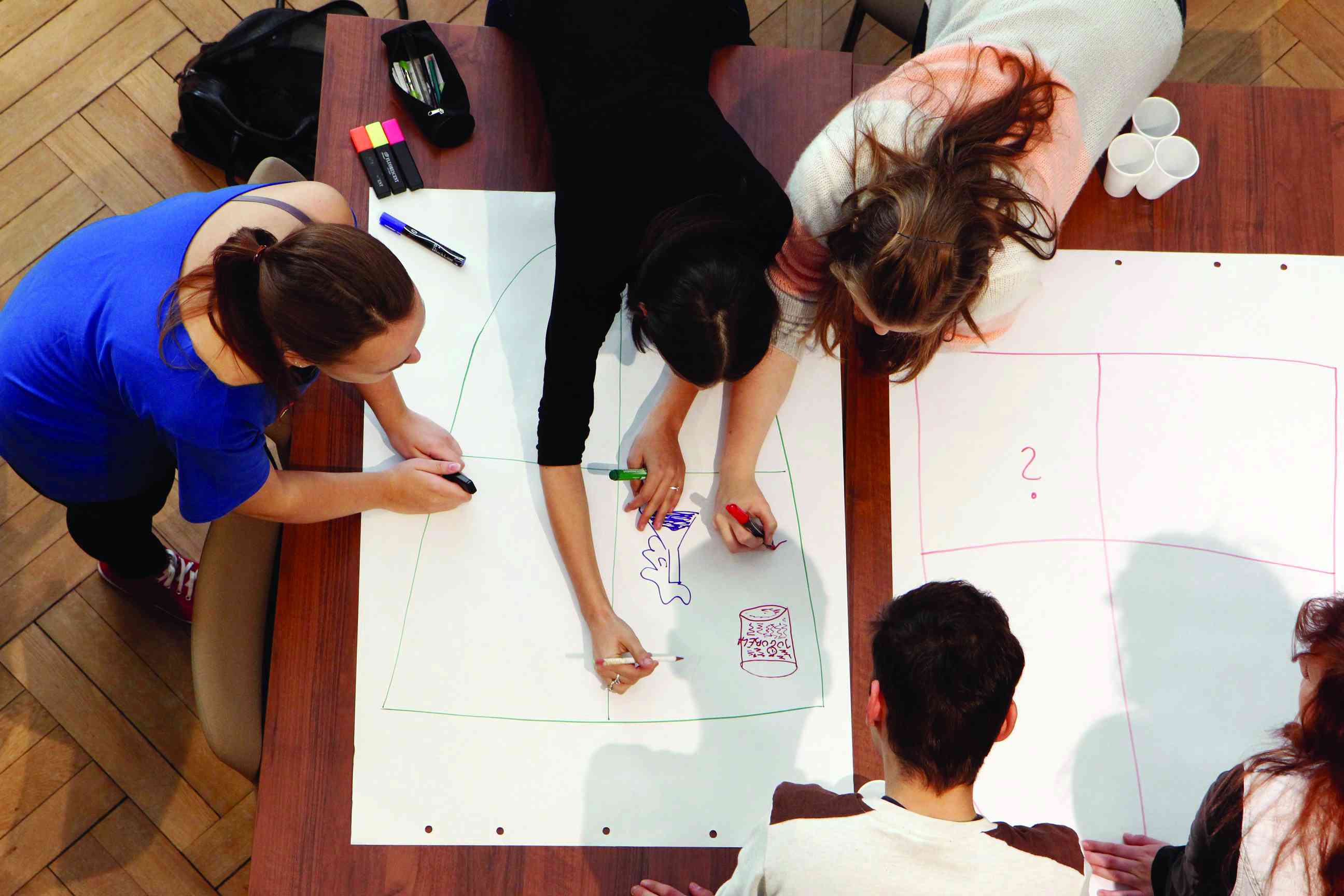 One answer to this question found in the publication New urban economies: How can cities foster economic development and develop 'new urban economies' discusses on how cities must link local economic development initiatives with societal challenges and social innovation. And most importantly economic growth should benefit all citizens and does not compromise the environment. With the launch of Dublinked, the city of Dublin was able to launch an open data portal that is being used by the city department, IT companies and research institutions. To help users and providers to engage, the city of Dublin helps to organize 'hack days' in the hopes to promote data-driven innovation where individuals develop applications to solve different urban challenges.
The two key principles the publication highlights on are that "first, cities must build on specific local assets, strengths and traditions, and link them with promising new specialisations and external business-innovation networks and second, cities must be developed through a partnership focused co-production made up of different and diverse types of stakeholders."
The surf cluster in San Sebastian, Spain is a good example of the triple helix (university-industry-government relation), which highlights how various surfing initiatives have helped to create economic growth for the city. 
However difficult it is for cities to help promote new urban economies, the publication advises a gradual change in the way economic development and laws are implemented.  Various types of economies such as the digital economy, the green economy, the health & care economy, and the collaborative economy are also covered. 
What can cities do to grow jobs for young people?
The publication Job Generation for a jobless generation features a range of articles, guest columns, case studies and interviews which all seek to outline why youth employment has to be a key priority for Europe's cities. It also introduces the two main areas of this investigation: what cities can do to better understand the youth employment challenge; and what cities can do to more effectively engage employers.
The example of the city of Igualada is explored where a "promotion of textile-related jobs to young people would ensure a lasting legacy of the textile industry and address its youth employment challenge. This has involved a campaign which aimed to 'reinvent' the industry to make it more attractive – particularly to designer producers – based on clear evidence that the sector has a future in the city. This was followed up with networking activities to enable micro businesses operating in the sector to work together to develop joint fashion collections for example, thereby increasing their potential to win new work." 
The case of the city of Leeds outlines their 5-3-1 strategy which aims to create job growth in the region. The case is unique in that it links the employability agenda with the jobs and growth in the region and helps to create a link between the business community and the local authority as well as universities and schools. This has led to the creation of an apprenticeship services, which help youth gain job experience and skills, whereby to create awareness of the different types of jobs available in the region.Thessaloniki is another city that was explored in the publication as a case study. 
How can cities develop long-term strategies that integrate the goals of more sustainable resource use, reduced carbon emissions and more equitable social development?
The Sustainable regeneration in urban areas publication examines the key challenges that cities face in this topic and documents some of the solutions that they have applied to tackle them through environmentally focused urban actions across Europe. While the emphasis is on physical interventions at local level in towns and cities, it also looks at the wider relationships to the social and institutional dimensions of sustainability. 
European cities are finding their own solutions to sustainable regeneration where "the City of Hamburg has opted for a city-owned enterprise to spearhead the regeneration of Wilhelmsburg, while Vilnius has focused on partnerships between the municipality and either relevant stakeholders in the case of the Park of Architecture (a post-industrial brownfield regeneration), or community and resident organisations in the case of Zirmunai Triangle (an existing large housing estate regeneration)."
How can your city administration engage with citizens and meet social needs?
The Social innovation in cities publication looks at social innovation from the point of view of cities. Social innovation is intended to mean innovative solutions, new forms of organisation and new interactions to tackle social issues. "In order to promote and benefit from social innovation, cities need to change their governance systems and open the process to all actors: from the administration to citizens including NGOs and other stakeholders. These changes in city governance are themselves a form of social innovation. The innovation resides in the fact that governance is not seen as an isolated process, separate from reality and citizens, but seeks to experiment with new working methods within the administration together with stakeholders and citizens."
The cases of Amersfoort and Gdańsk  are presented in the publication which give an overview of a more bottom-up and participative approach in the Netherlands and a more top-down command-and-control in Poland. Both cases show that there are various ways that cities can adapt to new changes and introduce solutions. You can see the video of the case of Amersfoort here. 
All workstream outputs are listed and can be found here (Capitalisation Workstreams for 2014-2015)
Photo Credit:Materiały IKM,Freepik, Żaneta Kucharska and Jacek Zabłotny, UMG, 
Submitted by URBACT on