Vaslui și Alba Iulia – orașe finaliste în competiția internațională "Cities of Tomorrow"
Edited on
07 January 2021
Vaslui și Alba Iulia au fost desemnate printre orașele finaliste la concursul international "Orașele de mâine". Cele două administrații publice locale s-au remarcat cu proiecte dezvoltate în cadrul programului URBACT, vizând incluziune socială și construirea brandurilor pentru orașele inteligente din Europa.
Peste 60 de proiecte au fost depuse la acest concurs internațional, iar cele 9 proiecte finaliste pot fi consultate aici: https://www.citiesoftomorrow.ro/finalists-2020/.
Orașul Vaslui a dezvoltat un proiect intitulat When unused and empty spaces become the centres of social inclusion, un concept ce a câștigat titlul de exemplu de bună practică în cadrul Programului URBACT. Încurajați de acest succes, membrii echipei din Vaslui au demarat un amplu process de refuncționalizare și modernizare a unor locații aflate într-o avansată stare de degradare. Orașul Vaslui s-a numărat printre câștigătorii competiției, proiectul remarcându-se prin realizarea reabilitării acestor centre ce vizează incluziunea socială:
Centrul de zi pentru persoane vârstnice "Buna Vestire" și Centrul de zi pentru persoane vârstnice "Sfântul Nicolae"
Ambele centre au fost finanțate prin Programul Operaţional Regional 2007-2013, (Axa prioritară 1 - "Sprijinirea dezvoltării durabile a oraşelor – poli urbani de creştere", Domeniul de intervenţie 1.1. - "Planuri integrate de dezvoltare urbană", Sub-domeniul – "Centre urbane"):​​​​​​, cu o valoare estimată de 530.000 Euro, vizând o suprafață utilă 669 mp și un număr de 144 beneficiari.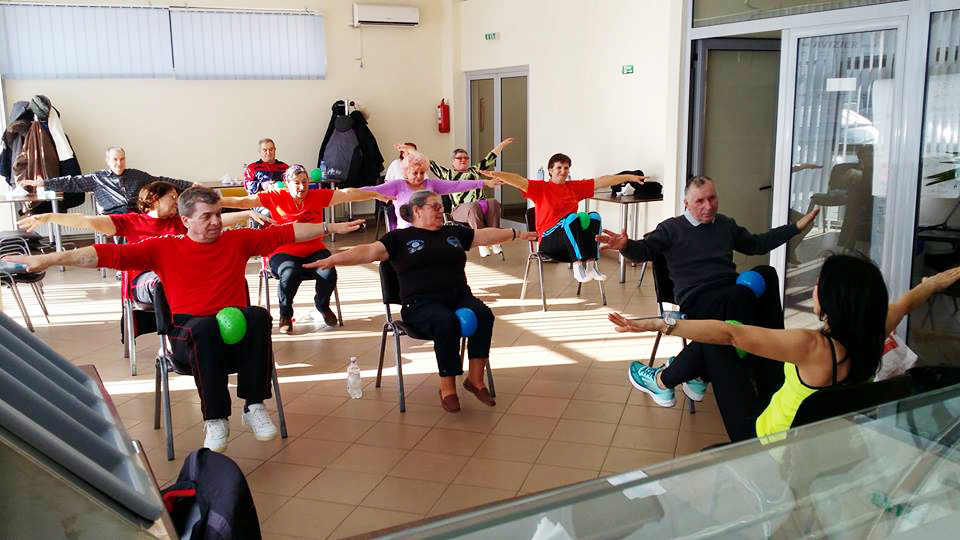 Centrul de zi pentru copii şcolari "Bucuria", cu o arie utilă de 226 mp a fost reabilitat cu 30% fonduri de la Ministerul Muncii și Justiției Sociale și 70% din bugetul local. Costurile investiției au fost estimate la 169.000 Euro.
Centrul cultural "Alexandra Nechita"  a avut cost de investiție de 110.000 Euro, 100% din bugetul local, având o capacitate de 150 locuri pe scaune și dotat cu echipament de sunet profesional.
Orașul Alba Iulia, în calitate de partener lider în proiectul "Find your Greatness", finanțat prin programul URBACT, a fost desemnat, de asemenea, printre orașele finaliste la concursul international "Orașele de mâine" și a avut ocazia să prezinte proiectul depus în ediția a VIII-a a prestigioasei competiții.
Tema conturării brandului de oraș a fost abordată de Alba Iulia prima dată în cadrul rețelei CITY LOGO, care s-a încheiat în 2015. Apoi Alba Iulia a continuat pe aceasta linie implicându-se în rețeaua INT-HERIT, axată pe revitalizarea centrelor culturale, ce s-a finalizat în anul 2019. Cu o vastă experință deja, Alba Iulia a devenit apoi  Partener Lider în rețeaua Find your Greatness.
"Find your Greatness" este un proiect URBACT în care 7 orașe europene - Braganca (Portugalia), Voru (Estonia), Wroclaw (Polonia), Candelaria (Spania), Perugia (Italia), Limerick (Irlanda), Budafok (Ungaria), împreună cu municipalitatea din Alba Iulia, ca partener lider, își propun să consolideze imaginile orașelor construite pe baza potențialului și valorilor locale. Proiectul vizează, de asemenea, crearea primului program strategic european pentru a construi brandul de oraș axat pe conceptul de oraș inteligent.
Submitted by Irina Panait on