Women, Enterprise and Employment in Local Development
Identifying and developing integrated local actions that improve women's situation in employment, entrepreneurship and the knowledge economy are key to this thematic network. In addition, it is clear that the role that women play in terms of local regeneration is crucial, however, urban regeneration has always been a predominantly male affair. This is not surprising as it has been about things as derelict land, planning, property development, employment, and labour market all traditionally male domains. This situation is evolving since women are becoming important actors in social and economic regeneration. In particular the network will focus on the key issues of: women and entrepreneurship, women in research and knowledge economy, gender inequalities in the workplace and the labour market.
Partners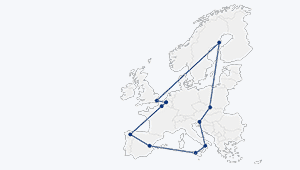 Go to the map
Integrated Action Plans
Within an Action Planning Network, the Integrated Action Plan is a local output, specific to each city. Thus, the local circumstances, as the concrete actions to be carried out in response to the network's sustainable development challenges, are defined by the URBACT Local Group. This core group is composed by a wide range of relevant stakeholders, who have a stake in the addressed challenge and who play an active role in co-designing the plan alongside the project partner. This document is the result of the interplay between the theme, each city's starting point and its individual URBACT journey. It highlights the positive learning experience cities have undertaken, both from a local and a transnational perspective.