All local stakeholders can be actors of change in their communities – from decision-makers to inhabitants. That's why URBACT provides tools and the right skill set to empower those at the forefront of sustainable and integrated urban development. 
---
Cities involved in funded networks set up their own URBACT Local Groups, with relevant people, who can benefit from a range of training opportunities to put the URBACT Method into practice. Part of the capacity-building material is, nonetheless, available to a wider audience. This is the case of URBACT's new Keeping up with the digital transition Moodle! Register to the platform to start this course, otherwise read on to learn about other trainings.
---
URBACT Summer Universities

URBACT's flagship capacity-building event brings together hundreds of city enthusiasts, in-person, over several days to work on pressing urban challenges. URBACT Networks and Local Group members join forces to find and develop practical solutions. These events provide participants with the tools and skills to co-design local Integrated Action Plans and long-term strategies in line with Action Planning Networks.
URBACT Summer Universities are announced internally to URBACT beneficiaries.  

See below the past editions of this event!
Watch the video below to get a taste of this Summer University!
Watch the video below to get a taste of this Summer University!
Watch the video below to get a taste of this Summer University!
URBACT e-Universities

URBACT consistently adapts its support to city-makers' needs and its response to the COVID-19 pandemic was no exception! Alongside Summer Universities, URBACT has developed the e-University training format where cities and local stakeholders from Networks can connect online across Europe to learn about URBACT's key tools.
Through a set of modules, delivered over a few days, hundreds of participants engage in tailor-made masterclasses and work together in small groups to dive deep into urban challenges. URBACT e-Universities have covered the integrated action planning process (2020) and how to mobilise finance and resources needed to implement cities' ideas (2022).
Although online live sessions and exercises are exclusive to URBACT beneficiaries, all recordings and materials from these events are made available to city practitioners worldwide. See below the past editions of this event!
Watch the video below to get a taste of this e-University!
You can also check all the recordings and take-aways from this experience.
Watch the video below to get a taste of this e-University!
You can also check all the recordings from the sessions.
URBACT National Campus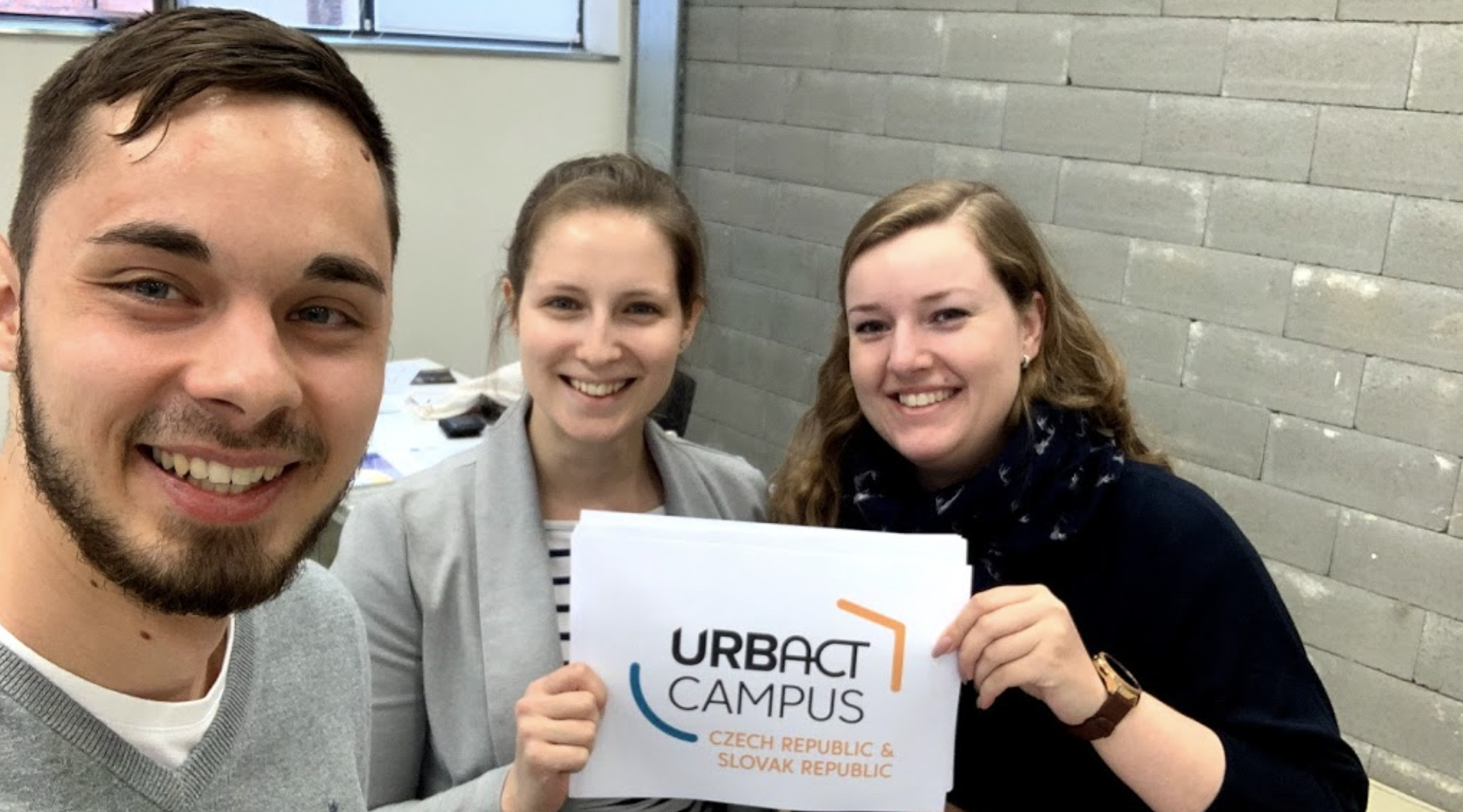 Collaboration at national and regional levels can be vital for cities to achieve integrated urban development. A National Campus engages URBACT members with their national, regional and metropolitan partners to jointly develop the skills necessary to bring about change and push for multi-level governance models.
With the support of the National URBACT Points, these seminars provide an opportunity for cities to share experiences with peers who understand their language, context and specific urban challenges.
Designed specifically for Transfer Networks, this training event is held in different countries and is exclusively open to URBACT beneficiaries. If you are interested in public URBACT events in national languages, keep an eye out for URBACT's Info Days and other National URBACT Points' activities.
Tailored support
URBACT also supports Networks with many tailor-made activities for cities, from in-person meetings and training for URBACT cities and Experts to webinars open to all.  URBACT meets the needs of its cities by bringing together elected city representatives to discuss shared challenges, supporting cities in collaborating with local stakeholders and sharing best practices.
URBACT pays particular attention to three crosscutting themes: digital, green and gender. URBACT is increasing its own internal capacities, while also providing training modules to all and mainstreaming knowledge about them.
Digital solutions and ideas are coming at us thick and fast, and it can be hard for city staff and politicians to keep up. It's therefore important for cities to be able to navigate around this universe and take advantage of its full potential. City administrations and municipalities have a vital role to play in the digital transition, alongside the private sector. From green matters to participative governance, from education to economy, digital solutions can help urban practitioners to deliver better and more integrated approaches at local level. 
European cities and beyond, URBACT has created a Moodle course called Keeping up with the digital transition. Register now and take a leap towards tech.
URBACT Toolbox
URBACT's tools, guidance and learning material are at the fingertips of urban enthusiasts across the globe. You can access this wealth of resources in the URBACT Toolbox, where the action-planning cycle is broken down into five stages – analysis, planning, resourcing, implementing and measuring – and the crosscutting actions of engaging stakeholders and sharing knowledge.
As the journey from URBACT cities progress and their needs evolve, the Toolbox is regularly being enriched. Stay tuned to see more.