Food for thought
The URBACT Knowledge Hub brings together good practices from across the EU, with the latest urban trends, to fill the gaps and make sure that the learning is within everyone's reach. URBACT has supported many working on topics linked to sustainable food and urban agriculture and pulled together their insights to help others take action -- some good food for thought!
Climate action
Local economy
Social cohesion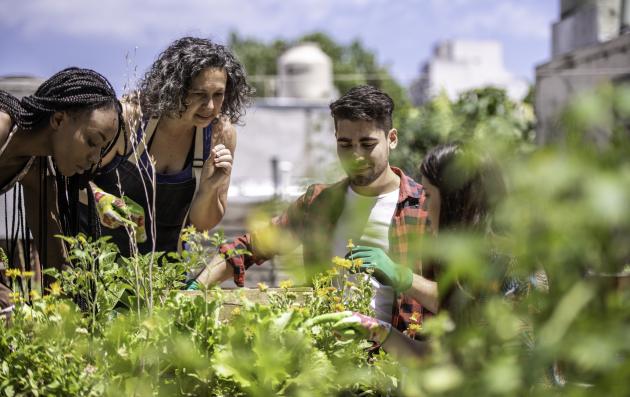 Food systems activities produce greenhouse gases that contribute to climate change. They are a primary cause of environmental degradation and significantly contribute to socio-economic and health inequalities. Only a food systems approach can identify effective actions to accelerate climate impacts and reduce inequalities.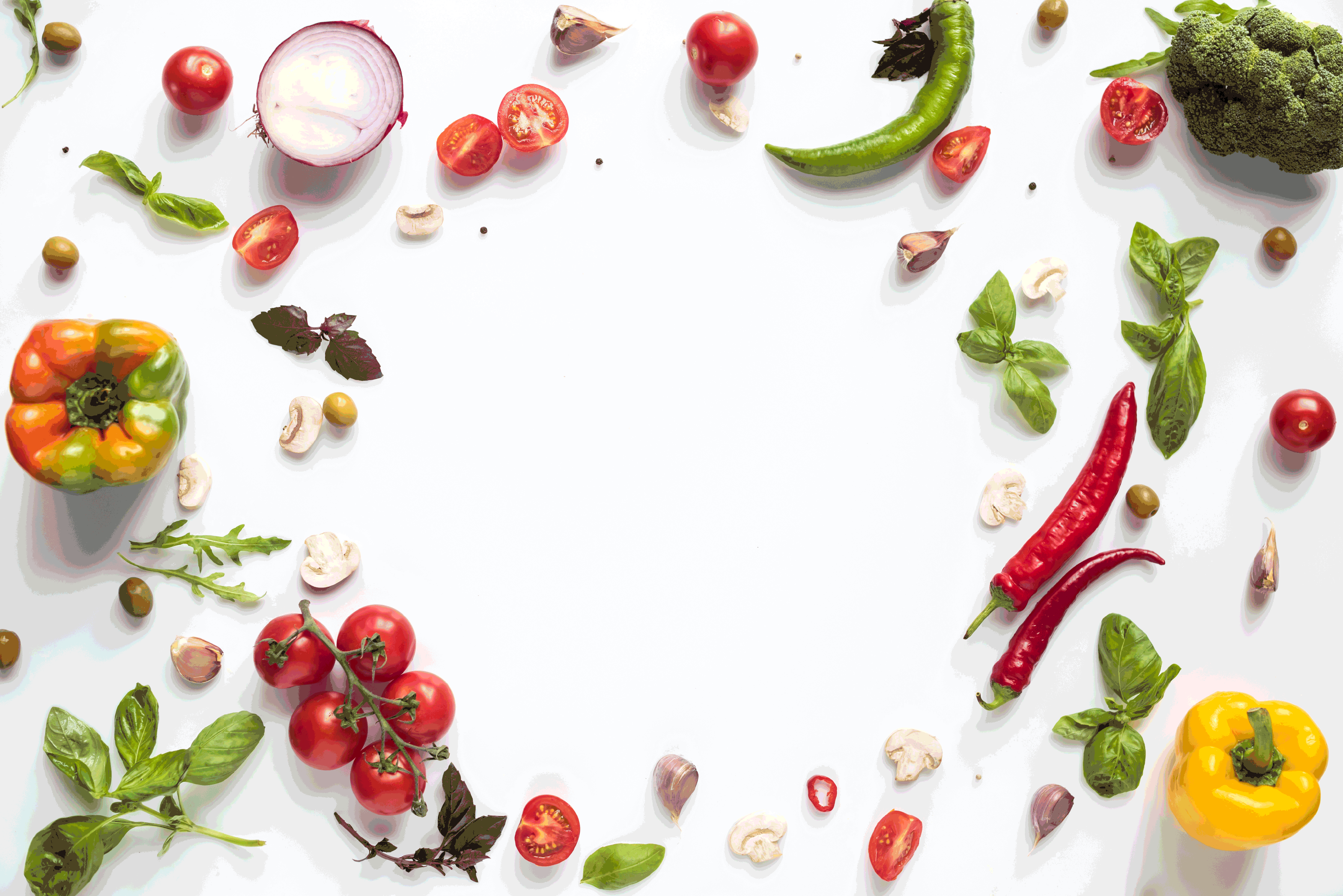 What's on the menu?
Read below the latest stories and expert's contributions on the subject of food and sustainable local productions.
See all the key ingredients
Since 2013, URBACT has supported 11 networks to learn from each other on the topics of sustainable food and urban agriculture.
Thanks to URBACT, more than 60 cities have led the transition towards more sustainable local food ecosystems. URBACT is pulling together the insights from these cities and beyond to help cities take action.
Check out URBACT's recipe
Below you can find out how cities are making the most with each ingredient, so better, more sustainable and organic cities can thrive.
1. Policy-making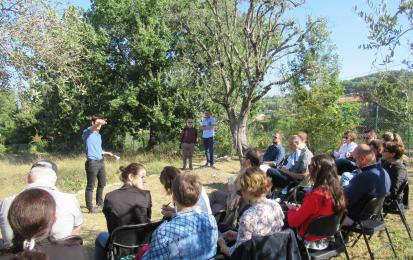 Why food policy is more important than ever?
Food systems encompass the entire range of stakeholders and their interlinked activities from food production to distribution and consumption via transformation. These actors range from private to public, NGOs, as well as citizens, focusing on the types of food items, their quality, their integration into daily lives
2. Food production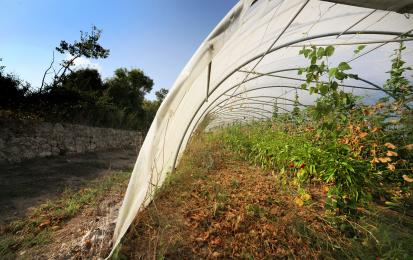 How to ensure local and sustainable food production?
In order to support the transition to more sustainable local food ecosystems, many cities have sought to modify the way they produce their food - for example, by making it more local and reducing direct transport, by introducing new planning measures and land-use rules, transitioning to organic production, or diversifying their local food production (fruits, vegetables, meat, bee products). Food sovereignty is a key concept for many cities and reflexions upon the Commons has also been initiated. 
3. Food distribution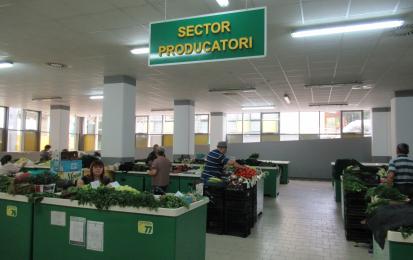 How does your food get into your plate?
The way food is distributed in a city reflects largely its relation to the food ecosystem. Cities can improve access to (sustainable) food to all its citizens by diversifying its selling points developing retail entities, markets, cooperatives and other forms of food provision. Short food supply chains can also be a way to empower actors and make territories (more) resilient.
4. Jobs and skills
How can cities promote educational and professional pathways and develop skills while developing sustainable food ecosystems?
Focusing on food systems is both an end and a means to address jobs accessibility and skills development. Cities can use food to boost employability of job seekers and support the most disadvantaged people to develop new skills while socialising. They can support the development of business and entrepreneurial initiatives through business incubators and test farms.
5. Food transformation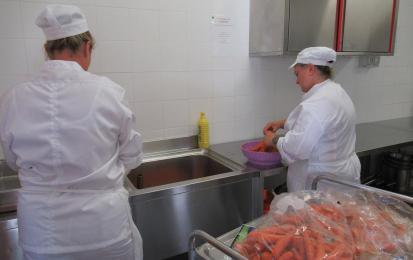 From the raw products to the dishes in your plate, how to ensure a healthy and good quality food?
In the conventional sector, food transformation is a key moment in the supply chain where food items are strongly modified with potentially negative effects on health, as well as on the environment. Cities can take action to ensure that the quality of the food is preserved - for example, by ensuring that products are both organic and local in school canteens meals.  Transformation can take place with the aim to sell and make profit in the private sector, or to be delivered and eaten in school canteens, to teach and raise awareness in NGOs, or to be preserved at home.
6. Community-building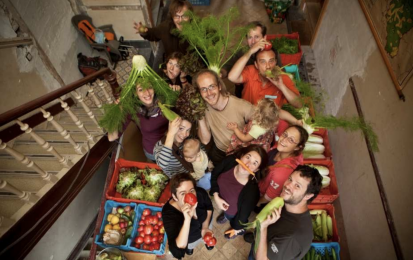 How to raise awareness about sustainable food and use it to engage?
Food has always been a binding ingredient for local communities. URBACT cities have developed specific approaches to engage with citizens, and more particularly with children in schools. Community engagement is an underlying component of many municipal programmes focusing on changing food behaviours through education and transitioning towards more sustainable food consumption.
7. Solidarity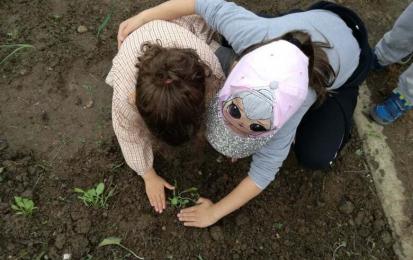 How to make sure everyone gets access to (quality) food?
The Covid-19 pandemic has made increasingly obvious the need to ensure that nobody is left behind when considering one of our core primary needs, food. Access to good, organic and local food shouldn't be a privilege for a selected few. Cities can take action to ensure that everybody gets access to the best available food – best for them, for the environment and for (local) economy – but also promoting healthy food as a key common good for all.
8. Marketing and branding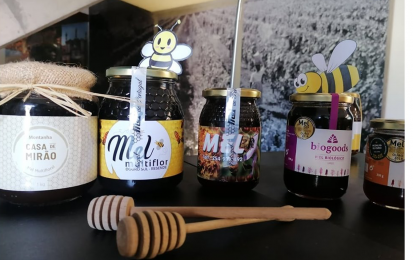 How to promote your city via its gastronomy and food products?
Food has always been a key item not only to bring people together, but also to attract them. As such, many cities are using it as a token for touristic development, branding and marketing. Some have developed gastronomic strategies - with the creation of brands or producers' clubs, or taking part in european competitions, others develop their own labels, or specific touristic paths.
9. Education and awareness-raising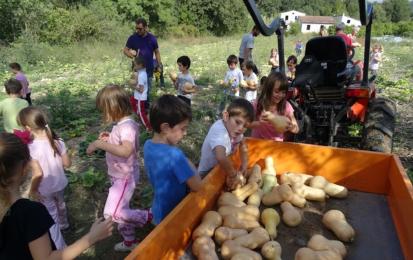 How to raise awareness and educate on food?
Cities can play a role in raising awareness and educating citizens on good quality and healthy food - for example, by running activities for different types of publics and creating time and spaces for all to engage in these activities.
10. Circular food systems
How to transition towards a more circular and sustainable food system?
Local food ecosystems are holistic approaches to address food from its production to its delivery and consumption via its transformation. A key remaining element, to ensure closing the loop, is to adopt a circular approach, notably in addressing foodwaste, seeking to reduce it at individual collective and private sector levels. The benefits can then not only be environmental but also economic.
11. Bees and wild pollinators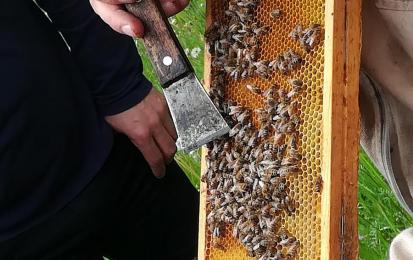 What bees have to do with cities?
Bees and wild pollinators are natural biodiversity indicators in the urban jungle. Far beyond the sweet honey, bees can bring benefits related to education, jobs, skills, tourism and gatronomy. They can also create and strengthen exisitng communities. See how bee-friendly cities are paving the way towards change and join the movement!