Hybrid event to celebrate the end of the end of the BeePathNet Reloaded project.
Location
Ljubljana , Slovenia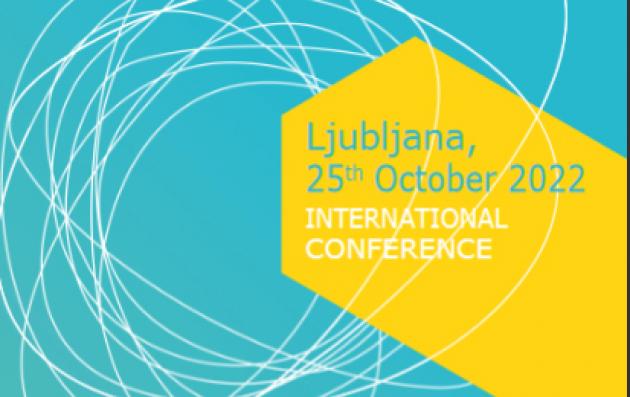 Ljubljana 25 October 2022 International conference
A TRANSFORMATION INTO GREEN SUSTAINABLE CITIES
Join us in order to hear about the lessons and outcomes of the URBACT Transfer Network 'BeePathNet Reloaded'and to celebrate the launch of 'Bee Path Cities',anew informal network of cities that will continue the exchange and learning between urban authorities on creating cities that are good for bees and good for people.In the morning,three keynote speakerswill present the main aspectsof 'Sustainable Urban Development for Pollinators and Citizens'. It will be followed by an overviewof the city of Ljubljana'sbee pathgood practice on urban beekeeping and sustainable development that aim sto improve living conditions for all pollinators as well as citizens.
How this practice has been transferred to very diverse cities and cultureswill then be best presented throughtheir stories. With URBACT's support, Ljubljana'smodel has already beenimplemented in nine cities Bansko (Bulgaria), Osijek (Croatia), Nea Propontida (Greece), Hegyvidék –XII District of Budapest (Hungary), Bergamo and Cesena (Italy), Bydgoszcz and Sosnowiec (Poland) and also in Amarante (Portugal). In the afternoon session,the official launch of the international network of Bee Path Citieswill be the icing on the cake of the whole event.We will present our new shared'Bee Path Cities Philosophy' which provides the framework for the ongoing work of this network of urban authorities that have come together under the shared vision of creating cities that are more environmentally sustainable and healthier areasfor all living beings.
City representatives will further share their perspectives in around tableon"A Pollinators and Citizens Friendly Evolution of EU Cities"and we will present how new cities can join the exchange and learning of Bee Path Cities and take their first steps along the bee path!The conference will be organised in hybrid form. Virtual participation is open for all interested, physical participationon the basis of a personal invitation. Registration is obligatory for all participants.
Registrations close 20 October
See the agenda below
The referenced media source is missing and needs to be re-embedded.