Kamila Gamalova
Czech Republic

Czech, English, French, Slovak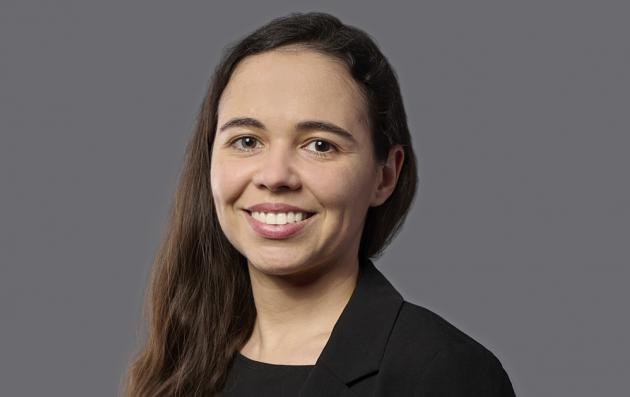 Availability :
Available for Lead Expert role and Ad-hoc expertise missions
Validated Expert info
Expert can perform the Lead expert role and Ad hoc expertise missions at network and programme level in relation to:
The design and delivery of (transnational) exchange and learning activities
Thematic expertise:
> Communication
> Culture
> Equality, diversity, inclusion
> Education 
Methods and tools for integrated and participatory approaches:
> Integrated and participatory design of strategies
> Sustaining engagement of stakeholders and translating strategies into actions
Summary
I have a deep passion for learning and sharing knowledge on a local, national and international level. My experience from the international environment has taught me to approach sustainable urban development with respect to local specifics and needs. I believe that the most important key to success is trust, engagement and being open-minded. I enjoy organizing interactive workshops and discussions during transnational meetings and developing new ideas.
I have been working for URBACT since 2018. As the project leader of the Transfer Network Welcoming International Talent (2018 – 2021) my main  focus was on attraction and inclusion of international talents. The objective was to create a strategy that would attract internationals to middle sized cities and ensure that they become valued members of local society. I also worked as Lead Expert of NPTI OnStage (2021 – 2022). The main vision of the project was inclusion of socially disadvantaged children and their parents from the majority, the Roma community and international community through group lessons in performing arts. We created 31 music and dance programmes conducted both in schools and non-profit organizations involving more than 300 kids.
I am confident my motivation and knowledge will contribute to enhancing your network by utilizing my experience from many different fields such as development of international cooperation projects and urban development projects (eg. participatory budgeting), internationalization, inclusion, event management, cultural and creative industries, city branding and higher education. Since 2010, I have been working for various employers from public, private, non-profit and educational sectors in nine European countries and Canada which enabled me to have a deep understanding of various needs of different stakeholders.
I see the position of URBACT expert as an excellent opportunity to help cities to share their challenges and learn from each other. They can learn not only from successful solutions but also from failures which allows cities to wisely choose the right urban development methods and tailor it to the needs of their city.