Katri-Liis Lepik
Estonia

Estonian, English, Finnish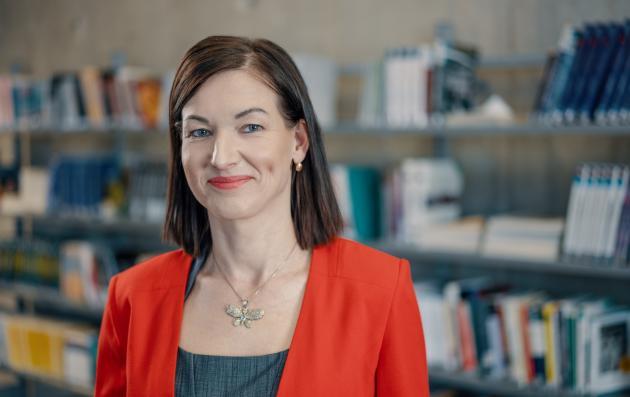 Availability :
Available for Ad-hoc expertise missions
Validated Expert info
The design and delivery of (transnational) exchange and learning activities
Thematic expertise:
> Social innovation
Methods and tools for integrated and participatory approaches:
> Integrated and participatory design of strategies
> Securing funding and resourcing
Summary
Katri-Liis Lepik, Phd is a social innovation and social entrepreneurship expert. Building upon her academic degree in management combined with practical experience in managerial positions, she has a long track record in supporting organisations in strategic planning and leading international research and development projects. She has been an evaluation expert for the European Commission,  Horizon 2020, COST, COSME and Erasmus + programs.
I can provide the following support to the URBACT network:
Social innovation and social entrepreneurship
I have worked predominantly in the fields of public sector innovation, social entrepreneurship, social innovation. I have hands-on experience in social entrepreneurship. For the past 8 years I have been a board member of The Skill Mill Limited – an award-winning Social Enterprise dedicated to the employment of young ex-offenders by providing environmental maintenance services in the UK through a Social Impact Bond. I have practical experience in measuring social impact and I am committed to achieving measurable impact.
I run a global Social Entrepreneurship Master's programme at Tallinn University.
I have conducted research, published reports and managed large international projects on social innovation and the impact of social enterprises.
Some examples:

Collaborative governance and strategic planning
I have been helping national and local authorities, companies and non-profit organisations over the past 20 years  to build and develop collaborative governance, international networks, multi-disciplinary projects and development strategies involving public-private-academic- third sector representatives and citizens.
Some examples:

Knowledge managment and training programs
I have gained communication skills through managerial roles, lecturing, and delivering training programmes, which effectively share knowledge and engage with a diverse spectrum of stakeholders.
Some examples:
As a frequent speaker at international events, organiser of seminars and workshops, I am able to  cater to both academic and non-academic audiences. My expertise includes delivering concise outputs, capturing lessons learned, promoting good practices, and providing policy recommendations for various stakeholders.
My work in detail can be viewed here: https://www.etis.ee/CV/Katri-Liis Lepik/eng