Mónica Nagore-Santandreu
Spain

Spanish, Catalan, English
Monica.nagore@gmail.com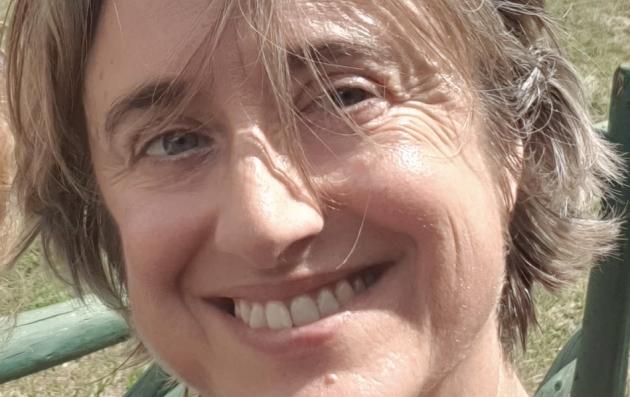 Availability :
Available for Lead Expert role and Ad-hoc expertise missions
Validated Expert info
The design and delivery of (transnational) exchange and learning activities
Thematic expertise:
> Social innovation
Methods and tools for integrated and participatory approaches:
> Integrated and participatory design of strategies
> Sustaining stakeholder engagement and translating strategies into actions
Summary
With a heart full of passion and a fervent belief in the power of social innovation to transform our world. Social innovation is not merely a buzzword; it is a call to action, a beacon of hope, and a catalyst for progress. It is the force that propels us forward, driving us to envision a brighter future and to take meaningful steps toward its realisation.
In a world characterised by complex challenges, from unemployment crises to greater inequality and poverty, social innovation is the antidote we so desperately need. It represents a departure from the status quo and a commitment to finding novel, sustainable solutions to age-old problems. It is a rejection of complacency and a celebration of creativity, empathy, and collaboration.
Education background
I embarked on my journey of social innovation armed with a strong academic background, including a degree in Business Science, an MBA, and a PgCert in Public Administration and Housing Policies. This foundation provided the knowledge and skills necessary to navigate the multifaceted world of social change.
Over 15 years of impact
With over 15 years of experience, my commitment to making a difference by managing and leading projects and programs across diverse thematic areas is clear. My work spans a wide spectrum of crucial topics, including:
Social innovation   

Job creation and entrepreneurship, education and employment

Social inclusion 

Culture and cultural heritage

Community-led research and innovation 

Digital transition

Affordable housing
Operational expertise
I am not just a theorist, I am a practitioner who excels at bringing innovative concepts to life. My operational expertise extends to global agendas and policy frameworks, transfer and replication strategies, access to funding, citizen engagement, strategy design, SUD strategy implementation, and a multi-stakeholder approach.
Participatory governance and urban strategic planner
A true advocate of participatory governance and urban strategic planning, I  have worked tirelessly to ensure that the voices of communities are heard and their needs are met. My work with The Young Foundation and Impact Hub Bradford in co-designing the local impactful programmes - Bradford District Local Access, Amplify Barking & Dagenham - exemplifies my commitment to inclusive decision-making.
Transnational impact
I don't confine my passion to a single region; I have made my mark across borders. In my role with The Young Foundation, I led the experimentation work package of the Social Innovation Community (H2020 project) across four European cities, Turin, Zagreb, Oslo and Pärnu, where they championed co-creation, participatory approaches, and multi-stakeholder collaboration. With the City of York Council I led the Transfer Network Genius: Open to Syracuse, Tallinn and San Sebastian. With Youth Business International, in an interim role, I am leading High Flyers community of practice to support underserved 'high flying' young entrepreneurs in 8 countries across Africa, Asia, Europe and South America to grow and scale their businesses.
Sharing knowledge globally
My commitment to knowledge sharing is evident through projects like Genius Open, where I transferred their participatory social innovation model to cities in Europe. My influence extends to the cultural sector through EU-funded projects like Social & Creative, where I supported the capitalization and transfer of results in the Culture and Creative Industry. 
My dedication to nurturing a culture of shared learning and collaboration, which is pivotal for the growth of the social innovation movement can be exemplified by the events I participated in like the Social Innovation conference organised by the Diputació de Barcelona where I joined the round table "Innovating from research and communities".
Multi-level leader
I have demonstrated my hands-on approach and leadership prowess at every level, from local to regional to national. Whether working with the Council of Minorca to design policies and programs in housing, employment and digital transformation, the City of York developing co-creation models and participatory processes, or collaborating with the Ministry of Housing in Spain, with a consistent impact.
In the realm of social innovation, I have dedication, vision, and tireless commitment to making the world a better place. My journey is far from over, and as I continue to innovate and inspire, I serve as a reminder that each one of us can be a catalyst for change. My work is proof that social innovation is not a lofty ideal but a tangible force for progress that can transform lives and communities.
Please feel free to let me know if you want further information and/or to explore how we can work together. Just dorp me an email at monica.nagore@gmail.com