Labelisation date : 01/06/2021
Mataro , Spain

Size of city : 129 000 inhabitants

Contact

Director of Economic Promotion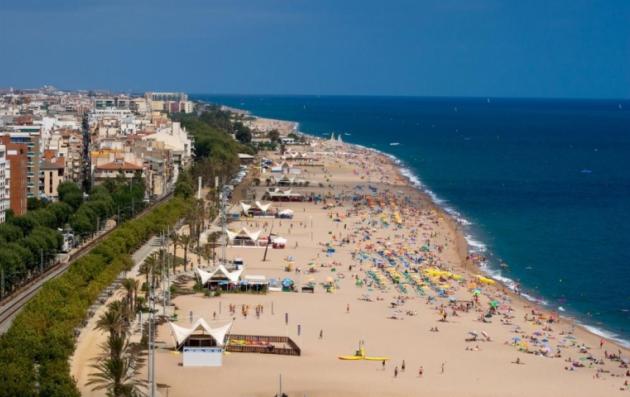 Summary
Mataró has sought to develop further the development of its blue economy sector by transferring the practice Piraeus of a Blue Growth Initiative. While identifying and bringing together all the relevant local stakeholders, securing funding and adequate awards, it developed the local use Workshops, Demo Days, mentoring, incubating and business acceleration for start-uppers and new entrepreneurs.
Solutions offered by the good practice
Mataró has the largest port between Barcelona and France. Despite its four beaches, port, boat repair yard, and university maritime courses for students from around the world, the city has historically 'lived with its back to the sea'. Mataró had an annual entrepreneurship awards programme - 'Cre@tic' - but nothing specific on the blue economy.
The Municipality wanted to promote a more nautical culture, and related business opportunities. They had a broad plan to harness the potential of the city's key assets, to give the port a more positive role in the city's future economic development and to cooperate on a maritime strategy with neighbouring municipalities. The foundations for this project were laid in the 'Sea in Value' project, which sought to promote a nautical culture, develop the blue economy and open the city to the sea.
In this context, Mataró saw BluAct as a good opportunity to learn from other European cities and contribute to their activities stimulating entrepreneurship and new jobs in the blue economy.
After having identified its ULG members (see below), Mataró reinforced connections with the private sector thanks to activities such as university-based 'entrepreneur hours', mentoring schemes, and funds for small pilot projects.
The Municipality created a new Blue Growth Entrepreneurship competition, building on the 20 years of knowledge and experience of the existing annual entrepreneurship awards programme. The project was coordinated and promoted locally by the municipality's  City Promotion team, with the constant support of the technical experts in entrepreneurship of TecnoCampus.
Sustainable and integrated urban approach
Mataro focused its activities on the development of new economic businesses (products and services) in the blue economy, with a specific stress on being circular and with a reduced environmental footprint. Moreover, the activities sought to develop job and business development, with a strong social added value.
Participatory approach
Mataró started its whole project by identifying diverse stakeholders working with blue growth, innovation and entrepreneurship, bringing them together for the first time in an URBACT Local Group. The group was formed with members of the Quadruple Helix, drawn from public administration, education, export associations, environmental organisations, citizens and business, they include: the dynamic regional 'Barcelona Nautic Cluster'; Mataró Port Authority; Barcelona Provincial Government; and the technology park TecnoCampus, which includes the University and a business incubator. The work of the URBACT Local Group was crucial in building local awareness and professional relationships in support of the blue economy.
What difference has it made
The municipality was able to secure EUR 4 000 from the Mataró Port Consortium and EUR 2 000 from the Barcelona Provincial Government to provide cash prizes and cover marketing and promotion costs. In addition, TecnoCampus offered its high quality mentoring and business accelerator programme free of charge (valued at €1,000 for each of three winner projects).
In March 2020, during the Demo Day, three winning ideas were selected from seven high-quality applications. An award ceremony took place in June, with mentoring and incubation provided from July 2020 to February 2021. Top prize went to the first Spanish nautical workshop franchise for the refit and repair of boats. Second, an online application facilitating communication between superyachts, management companies, refit shipyards and contractors. And in third place, an environmentally friendly and quiet electric boat propulsion system.
Transferring the practice
Mataró was directly inspired by Piraeus' good practice, but also flexible in its implementation. Having drawn up a Transfer Plan to adopt Piraeus' practice - and guided by the network's Lead Expert - Mataró worked with commercial sponsors and adjusted plans to take account of various local negotiations and administrative procedures.
The result was a similar blue entrepreneurship competition, but with a local twist. For example, Mataró took its own competition a step further than the original by offering applicants small amounts of prize funding (€4,000 donated by Mataró's Port) to help kickstart their business ideas.
With its partners, the city has developed a strong foundation programme which it plans to build on, maintaining the Blue Growth Competition as an annual or biennial event.
Mataró is also now considering the feasibility of supporting a broader range of aspiring entrepreneurs, with more events such as hackathons and workshops focused on generating new ideas and projects in the seed phase.