The Innovato-R Transfer network builds upon the Innova.TO project, which is a competition open to Municipality employees aimed at developing innovative projects improving the Administration performances, reducing wastes and/or valuing resources. Proposals can be focused on service quality, goods/services acquisition, costs rationalization, energetic optimization, bureaucratic impact reduction and increase in data and in digital tools management.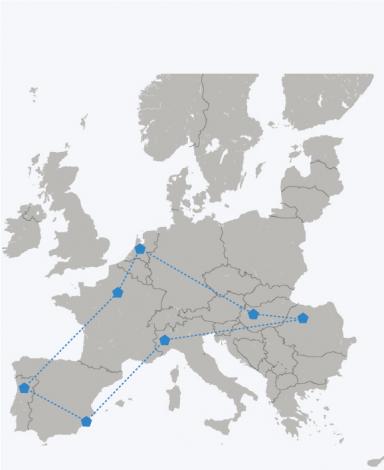 Timeline
Kick-off meeting phase 1 - Turin
Kick-off meeting phase 2 - Paris / Transfer Period
Municipality of Athienou
2, Archbishop Makarios III Ave.
7600 Athienou Cyprus
Municipality of Santiago de Compostela
Municipality of Udine (Italy)
For any enquires into Tech Revolution, email: DMC@Barnsley.gov.uk

Keep following our social media channels as we develop Tech Revolution 2.0 as part of the second wave of URBACT ||| Programme. 
Follow our Twitter: @Tech_RevEu
Follow our Linkedin: https://www.linkedin.com/company/urbact-techrevolution/
Coordinator
ADDRESS
Av. Movimento das Forças Armadas
2700-595 Amadora
Portugal 
TELEPHONE
+351 21 436 9000
Ext. 1801
City of Rome
tamara.lucarelli@comune.roma.it
Department of European Funds and Innovation
Via Palazzo di Città, 1 - 10121 Turin (Italy)