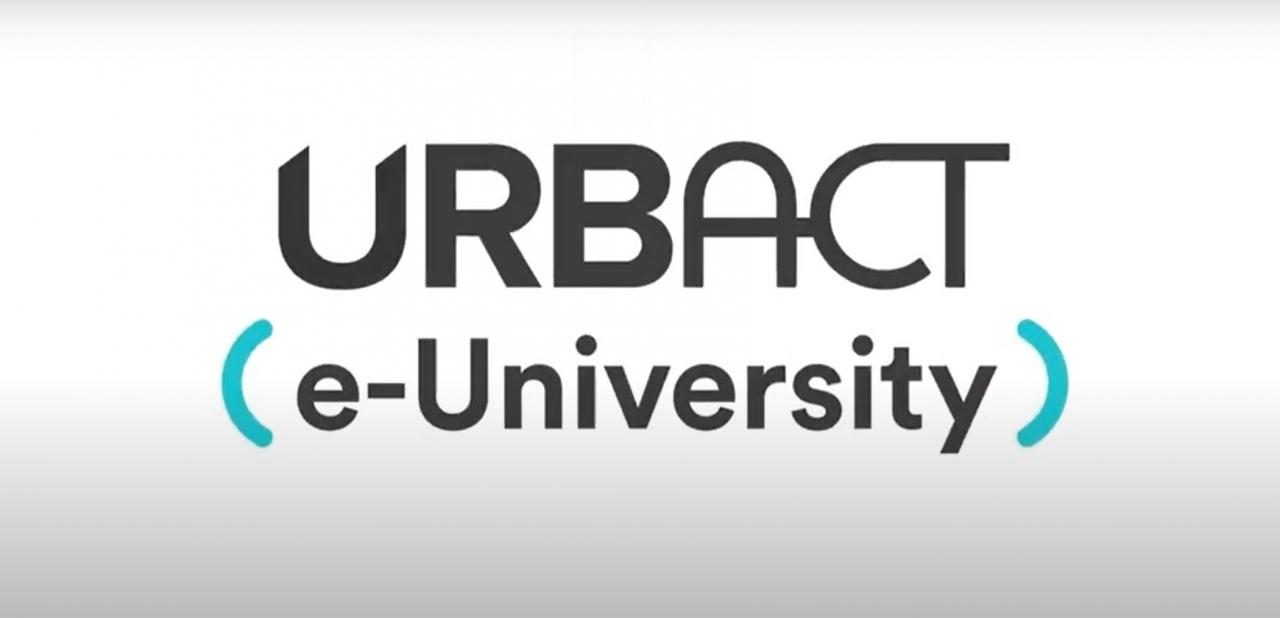 Sally Kneeshaw shares first experiences from URBACT's first ever large-scale digital event.
In my experience as a Programme Expert, URBACT has never knowingly taken the easy route and the e-University is no exception! This is an ambitious project. As a programme, we always discuss what it means to innovate – and how innovating inevitably involves some degree of failing, that many public institutions fear. In this article, I share some of the ups and downs of our own very public innovation journey with the e-University so far and what we've learnt along the way.
The Summer University: an URBACT success story
The URBACT Summer University has evolved over the past 10 years into one of the programme's flagship capacity-building events for cities, aiming to help all partners in URBACT Action Planning Networks (APNs) to build the tools and skills needed to get to work with URBACT Local Groups and create an integrated action plan. Summer Universities traditionally help kick off the Phase 2 action planning phase of the APNs.
I've been fortunate to be on the team of all three past URBACT Summer Universities and have witnessed the transformative impact. Bringing together 400 city makers from across the EU for a mix of master classes, workshops and networking focused on urban challenges creates an environment for deep learning and sustained connections.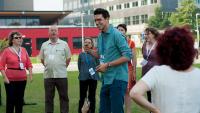 The URBACT Summer University in Rotterdam in 2016 (left) and the opening session of the URBACT e-University in 2020 (right).
Simulating – albeit at speed – the action planning stages, based on a fictional city case, equips our partners to lead that process successfully back home. It forms the basis for participatory and evidence-based local approaches to delivering robust and realistic action plans. The URBACT programme has seen the improved results in quality - with over 80% of Action Plans from the last round progressing to implementation.
A Covid-enforced change of plans
Last year, we started to prepare the 4th Summer University for the 23 new APNs that kicked off in September 2019. We were looking forward to bringing all our networks together in the beautiful setting of Dubrovnik, Croatia in July 2020.
But 2020 has other ideas for all of us. The Covid pandemic blew our plans out of the water. We soon realised the Summer University would not be viable. But importantly, we also understood that we had to continue with our work to support our cities, citizens, communities and businesses to be resilient and recover. We had to go back to the drawing board.
The pandemic reinforced the need to adapt, to experiment.  The URBACT programme spent the past months adapting working methods and providing tools and training for our cities to do the same.
So we put together a team to transform the Summer University to an e-University – to put into digital form the training and exercises we would have done face to face, to demonstrate what an action cycle looks like when done in a participative and integrated way.
Seven e-Managers co-created a new curriculum based on the logical planning sequence with exercises to try out tools, this time on a 'Miro' interactive white board as opposed to around a table.
So far, so good?
Midway through the e-University, we have managed to achieve a lot of our aims, but it would also be fair to say we are still adapting!
We had an upbeat live stream opening, have seen superb presentations in plenary covering stakeholder engagement, analysing problems, creating visions and actions so far, and have been supported by a committed team of e-facilitators.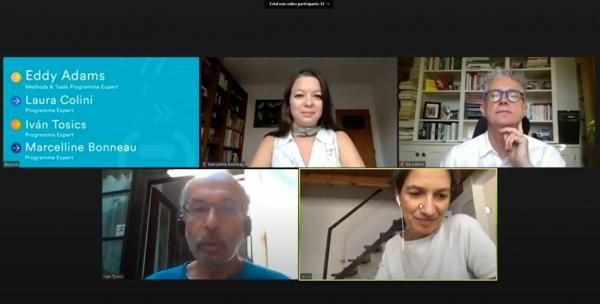 URBACT Programme Experts spoke to participants during the opening session.
We have around 380 participants on board from around 200 EU cities and several from ASToN, the African city network. After four webinars, we are getting into a rhythm of listening to inspiring presentations, taking a group stretch and coffee, then breaking out into the working groups to practice the relevant tools.
But it has not all been plain sailing. Internally, we had initially shared concerns about whether Miro would be accessible for everyone. But in reality we are happy to report that we already have 38 Miro boards festooned with post-its for the exercises completed so far.
However, we stumbled at other technical hurdles and had to quickly press re-set. We had some difficult moments in the 'Zoomiverse' with participants struggling to find links and get into the correct break out rooms – not so easy when there isn't a real-life door, corridor and signs.
Thankfully, we have corrected the system and learned from the mistakes. What's clear is that the content is going down a storm, really appreciated by all the participants. During the most recent sessions we learnt to think like a detective to analyse problems, and to create a shared vision for our cities in 2035.
Participants have been using digital sticky notes on the Miro interactive board.
High hopes for the rest of the event
As always in URBACT, the sense of community is strong and there is enthusiasm to engage and learn. Good questions are coming up about how to conduct all these processes in a time when we are severely restricted, when some of our stakeholders are vulnerable, when priorities have changed to focus on recovery, and when poor digital skills exacerbate exclusion and inequality. And about how we can still include those perspectives and pivot our work to the 2020 circumstances.  Some methods, such as instawalks or events may have to wait for a better day.
Ultimately, our aim with URBACT capacity building is to empower cities to work with their own stakeholders, to create the best possible action plan. I am confident the e-University will do that. Massive kudos to the talented e-University team, for creative collaboration at design stage and willingness to crowdsource solutions live. We are stretching our training muscles and gaining a better understanding of both the possibilities and limits of digital capacity building. And, of course, the e-University  features many of the lessons of 2020 – our desire for connection, our shared challenges, our reserves of perseverance, resilience, and, hopefully, how to find the right button on zoom…