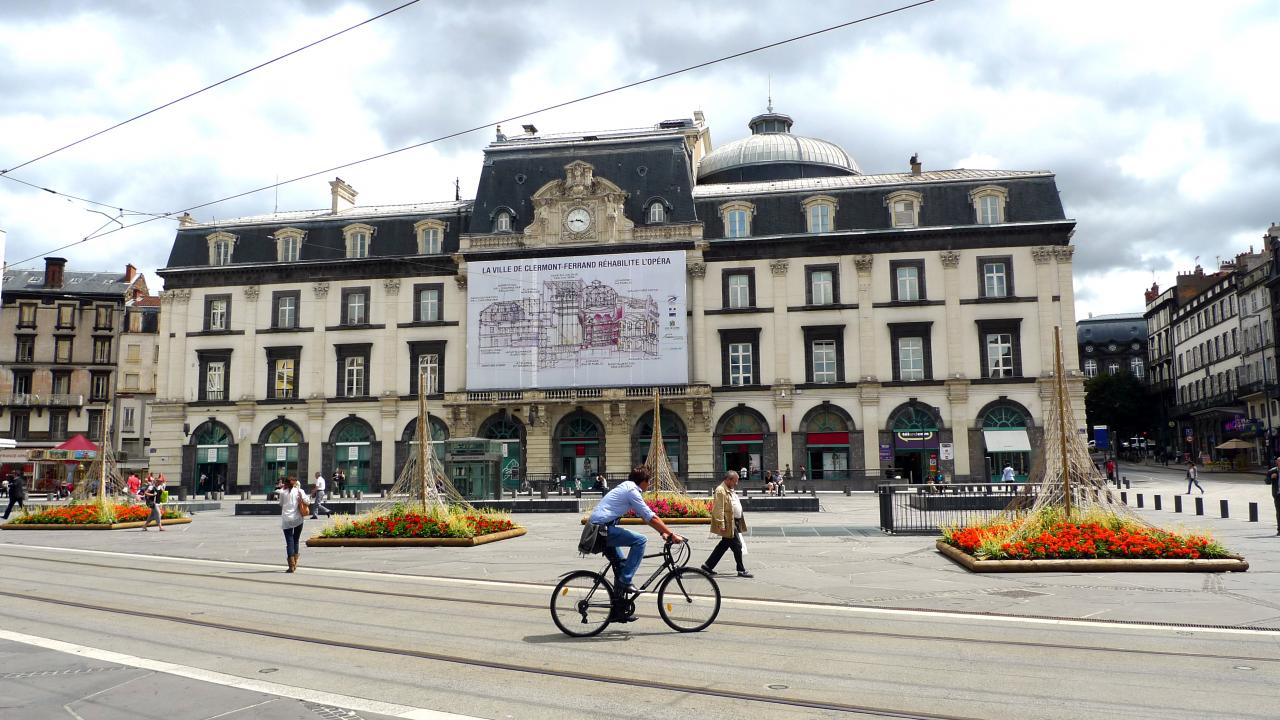 Clermont-Ferrand brings an important message to COP26: cities of all sizes have a central role to play in tackling climate change.
Cities in the URBACT Urban Energy Pact network are meeting at the UN Climate Change conference in Scotland, where they will showcase their participative approach to reaching 'net zero energy' by 2050. Their key message: cities of all sizes have a central role to play in tackling climate change and reaching the COP26 goals. The network's lead partner Clermont Auvergne Métropole (FR) will be represented by a team of elected officials and energy transition experts. Among them, Nicolas Bonnet, Delegate Councillor for Renewable energy, found a moment to talk to URBACT's Amy Labarrière before boarding the train to Glasgow.
What are you looking forward to achieving at COP26?
In Scotland, we'll hold our first face-to-face meeting with 'Urb-En Pact' [URBACT Urban Energy Pact] partner cities from around the EU since Covid. Many of us have only met via videoconference. It will be really useful to finally meet in person, share knowledge and exchange ideas on energy transition, then come back home and make changes to improve the lives of our residents.
I'm excited about discovering how energy transition and climate issues are tackled in other countries. To drive global change, respond to a global problem, it's important to understand each other, and identify hurdles so we can try to remove them. Energy transition is complicated if everyone does their own thing. So I'm looking forward to seeing what we can achieve together! We have a long way to go, but I hope these talks will help us all progress.
On Thursday, 4November, I'll speak at an event on city energy transition: "When non-Capital Cities deliver the Green Agenda!", along with mayors from Europe and the US, the Leader of Glasgow City Council, and hopefully other cities from our network. We'll present URBACT, Urb-En Pact, our method, and highlight the role of non-capital cities like ours in reaching the COP aims of CO2 reduction.
Why are cities so well placed to drive this move to renewable energy?
It's as the saying goes, "think global, act local". Cities can act fast, innovate and make changes for a more sustainable future. Each territory is different, so if we want to implement solutions that correspond best to the needs of the territory and the expectations of residents, it's important for reflections and dialogue to take place at city level.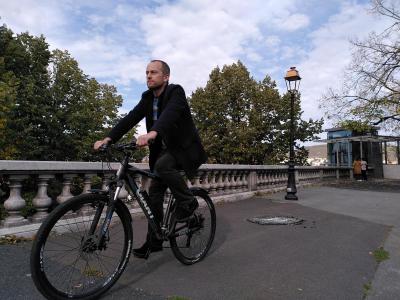 Nicolas Bonnet, Clermont-Ferrand (FR): "The best energy is the energy we don't consume at all!
What are the sorts of local actions cities can take?
Mobility is one area where city authorities can make a big difference, reducing energy consumption and Greenhouse Gas emissions. In Clermont-Ferrand, the Métropole is responsible for managing travel between sectors of the city. It's up to us to encourage people to take the bus or a bike instead of their own cars. Clermont-Ferrand – like many other cities – has a lot of catching up to do compared with Copenhagen for example. So, we're launching actions to develop sustainable mobility: like cycling, walking, or public transport.
As for locally produced, renewable energy, we're now planning a scheme to collect methane from organic waste. This biogas will power buses, bin lorries, heating…
What are the main ways Urb-En Pact network is helping Clermont-Ferrand drive this energy transition?
Using URBACT's approach, we're co-producing a plan of action together with local partners. We want to support new actions they've proposed – such as developing biogas-powered vehicles.
The idea is to find solutions to improve the city so it requires less energy to function – and produces more renewable energy. For that to work, it's important for public authorities to involve all the right stakeholders. When we agree on who can do what, actions are more likely to be implemented.
Energy 'sobriety', encouraging people to consume less energy, is a big Urb-En Pact focus. We launched a survey, working with researchers, to meet local residents and get a better understanding of their views on saving energy, what actions they're ready to take, and what their limits are. This is important for Urb-En Pact because energy-saving is one of the hardest issues to tackle in energy transition: it means rethinking our way of life. People will have to give up certain things, saying "I can live without this, it's not in the general interest as I'm consuming energy and increasing Greenhouse Gas emissions: is it really worth it?"
This is your first experience of URBACT: what have you found most interesting so far?
Probably the way URBACT brings together communities, towns, cities, from all over Europe. French cities like Clermont-Ferrand, meeting cities in Romania, Finland... We'd have a hard time working together without URBACT putting us in touch around a common project.
And through Urb-En Pact, we've started a dialogue between local stakeholders, many of them with different interests, different visions, who might otherwise never meet: people working in energy companies; climate action groups; public transport; construction; urban development... In small workshops with five people around a table, everyone has to talk to each other. It's constructive as it forces you to confront other points of view.
Can you give a practical example of a local energy solution where it helped to bring such different groups together around a table?
Our work on resident-managed solar power projects – a sort of citizens' cooperative for renewable energy production. People invest in setting up the panels themselves, and the income from selling the energy pays back their investment. This was an action proposed during Urb-En Pact local discussions. Politicians can't act alone: it takes time to convince people to step up and install solar panels on their roof. And not all roofs are suitable for solar panels. Local group discussions helped people understand why the project would take longer than they might expect.
What factor is common to the eight Urb-En Pact partner cities?
Our shared ambition to work together and develop a local, sustainable energy balance. In other words, each territory wants to produce the energy it consumes. And if we're producing our own energy, the best energy is the energy we don't consume at all!
But we also have our differences: different countries, climates, environmental settings. That allows partners to go deeper into aspects specific to their own territory. And some cities are more advanced on certain points, so there's an interesting exchange of knowledge.
So you're not all leaders in renewable energy?
Not at all. In Clermont-Ferrand, we hope to find better renewable energy solutions, but we're not aiming to be leaders: the importance is to make progress together. It's to show what we can do, to pick up good practice from other cities within and outside the Urb-En Pact network, to find better ways of doing things, try them out, experiment. We want to prove by our actions that cities can make a big difference. And we hope to inspire other cities to take action too!
Visit the URBACT climate action knowledge hub: a gateway to resources and good practices helping EU cities boost local actions to combat climate change and improve resilience.
Find out more about the URBACT Urb-En Pact network.
Cover photo by Jean-Louis Zimmermann