Nothing is more exhilarating than playing the kazoo in an improvised performance at the circus. Wearing clown-like props, some of the Playful Paradigm II people became playful performers accompanied by Detlef Schafft and Ana Cabral of the Marimbondo Cultural Association, managers of the Momo Museum of Circus in the village of Foz de Arouce, Municipality of Lousa (PT).
An ex primary school, the building hosting the MOMO museum has been refurbished in 2019 and has become a place of guided visits led by professionals in the area, workshops in diverse artistic techniques, study groups of different subjects, art residencies, exhibitions of circus and other arts, with the opportunity of enjoying various kinds of shows. Enjoying is indeed the keyword for the Playful Paradigm II TN partners who, during the fifth meeting hosted by the municipality of Lousã in Portugal, have delved into the nexus between Play, Health and well-being.
Well-being and Play: the Pursuit of Happiness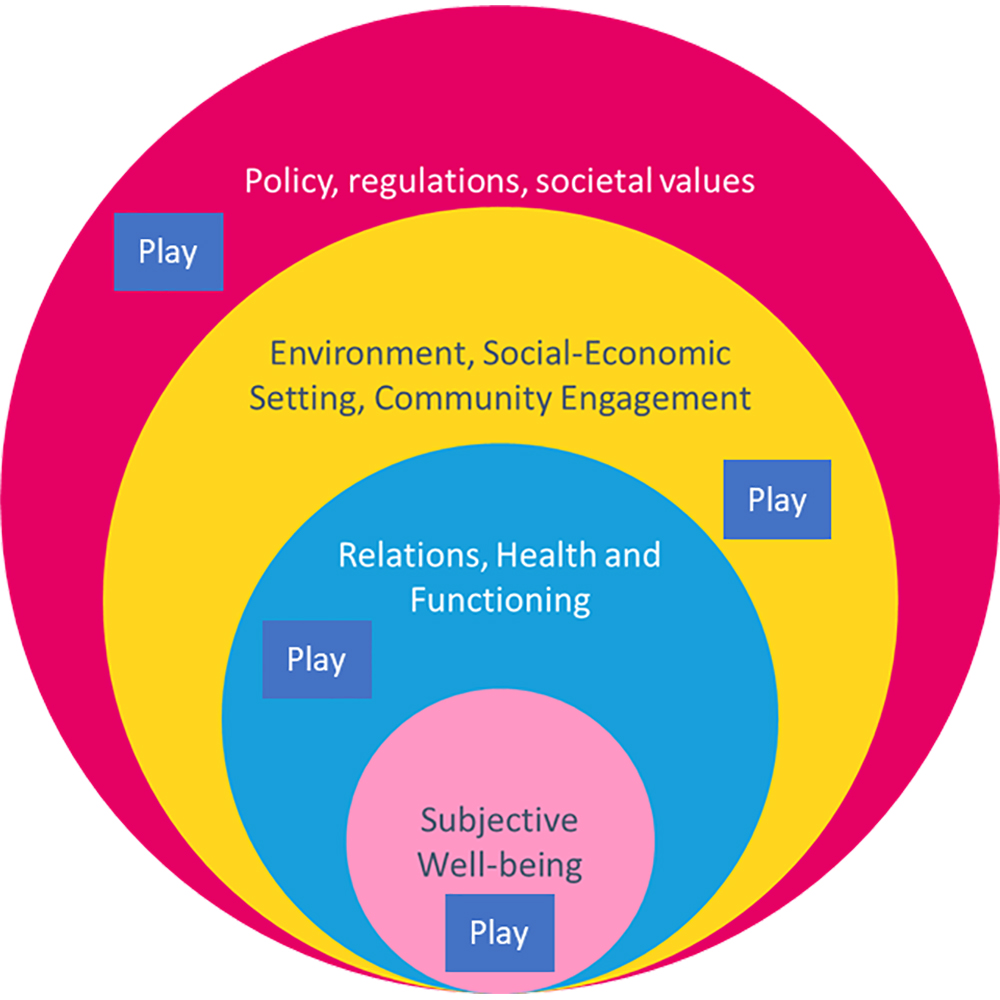 Figure 2 The PP II Ecosystem of well-being
Well-being is seen as a complex interaction of subjective and objective conditions that psychological, medical, social, environmental and economic studies have all highlighted. Manifold cientific disciplines have created conceptual frameworks that explain how well-being is a multifaceted notion.
The experience of the Playful Paradigm cities, especially through the small-scale actions, has shown time and time again, from city to city, how playful approaches in the different urban policies can support the individual and social well-being of their citizens, organizations and institutions. Playfulness can support a healthy, joyful, inclusive and engaging environment in the city.
Cities are the "place" where well-being can be embodied in playful activities for all. Places for playful well-being are certainly homes and neighbourhoods, but also city parks, the surrounding nature, public spaces and institutions.
The small- scale actions carried out in all the cities, from the original good practice of the ludobus to playing baskin and "escape garden" in Udine, to family yoga and mindfulness in Lousa, from street art in Igualada (ES), to digital apps for participation in Jelgava (LV) and healthy activities in the nature for the elderly in Grosuplje (SLO), all these activities show, together with other perks, the enjoyment, health and well-being of the people who take part in playful actions.
Discovering the ecosystem of playful well-being
During the meeting, well- being has been approached as an ecosystem embedded in place and time – the cities - where subjective and objective conditions are nested and feed into each other, whereas governance and integrated policymaking play a pivotal role. Play is instrumental for resilience, learning processes, human development, social engagement and sense of self-efficacy, in other words: life skills.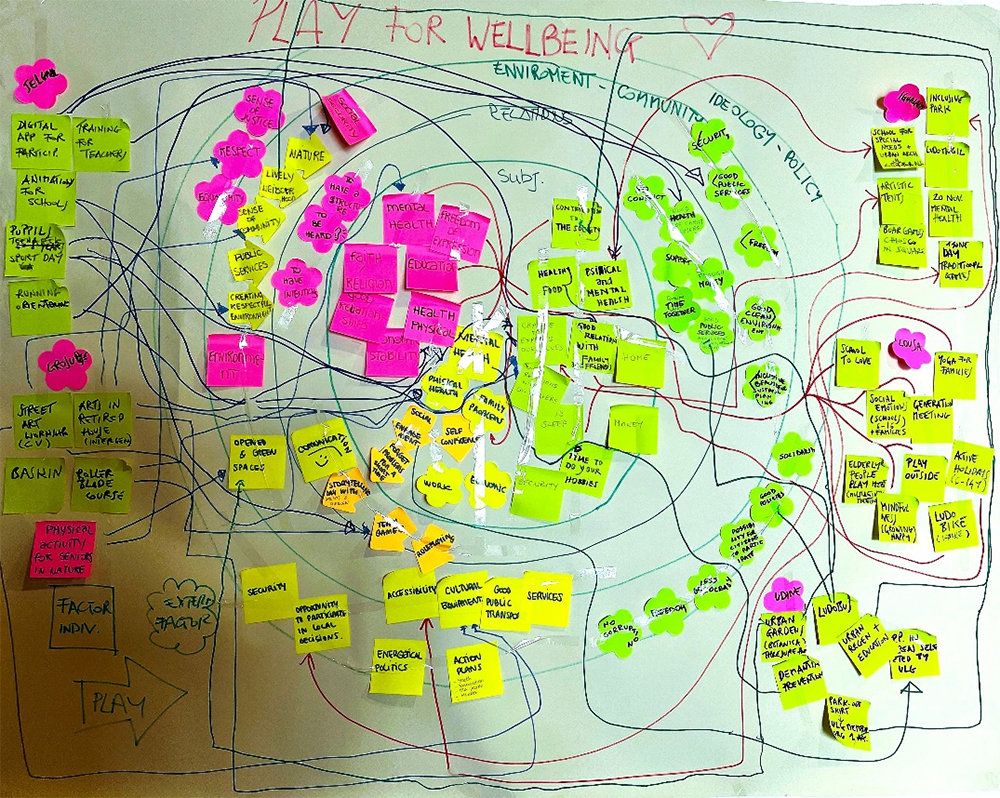 Figure 3: The interconnectedness between play and well-being in PPII cities
Through the collaborative exercise, facilitated by URBACT experts, partners have initially been able to identify the factors at personal, relational, community, sustainability and policy making/ systemic levels that can enable multidimensional well-being.
After that, they have used the actual activities carried out as part of the good practice transfer process and linked them to the different nested levels. The result has been a colorful and multifaceted ecosystemic map of playful well-being that shows the interconnectedness between play and well-being.

The embodiment of well-being in playful cities: the Playful Paradigm position paper
The design of the playful ecosystem has also led to the drafting of a position paper, "PLAY4WELL-BEING" which underlines the process that has led to a common understanding about the role of play in cities for the physical, mental and social well-being of their communities.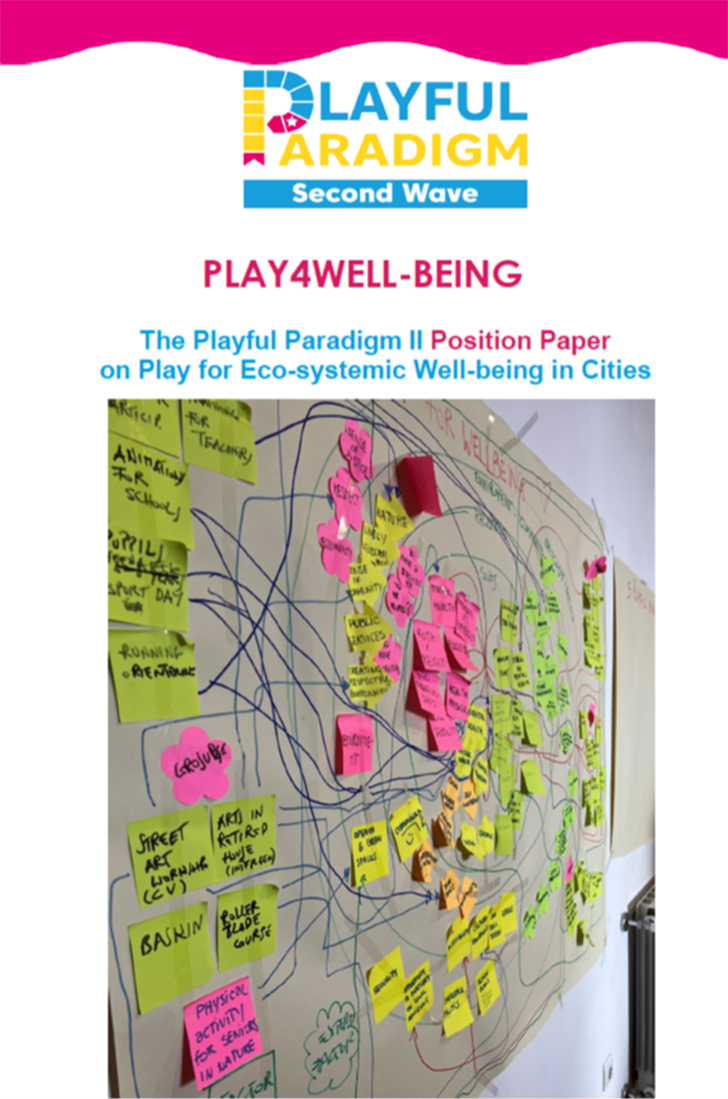 Figure 4: The PP II position paper
The position paper contains key messages for enabling playful well-being at different levels and through various playful activities as part of integrated and sustainable urban development policies and practice. Here are the highlights:
Playfulness is a Serious Urban Cross-policy Tool: well-being entails policymaking across different fields, the first step is that different offices in the administration overcome the unplayful "silos mentality" and cooperate.

Playfulness is Educational: the integration of play-based education approaches and methods allow for purposeful and/or simply enjoyable play as a natural way for learning and experiencing life skills in safe contexts.

Playfulness is for Inclusiveness, Equity and Equality: engagement and enjoyment may suffice for well-being – no judgement is cast for purposeless or goofy play. However, they need to be age- and family friendly, imagining a wide range of initiatives that are accessible for a diverse society, made up of individuals with unique needs.

Playfulness is for Open and Democratic City Planning: Placemaking for playful activities (playmaking) is another way to engage stakeholders and citizens in urban planning and development. Cities reach out to them though playing.

Playfulness is for Healthy Environments: Climate and demographic change pose many a challenge for the health of people and the environment. Playful policy and activities have the potential to prevent and reduce health risks, and heal both people and nature.

Playfulness is for Digital Well-being: The digital revolution is pervasive in our lives. It has the potential to empower but also to harm. We need to harness the power of digital play to steer it toward more active uses.