Share on Facebook
Share on Twitter
Share on LinkedIn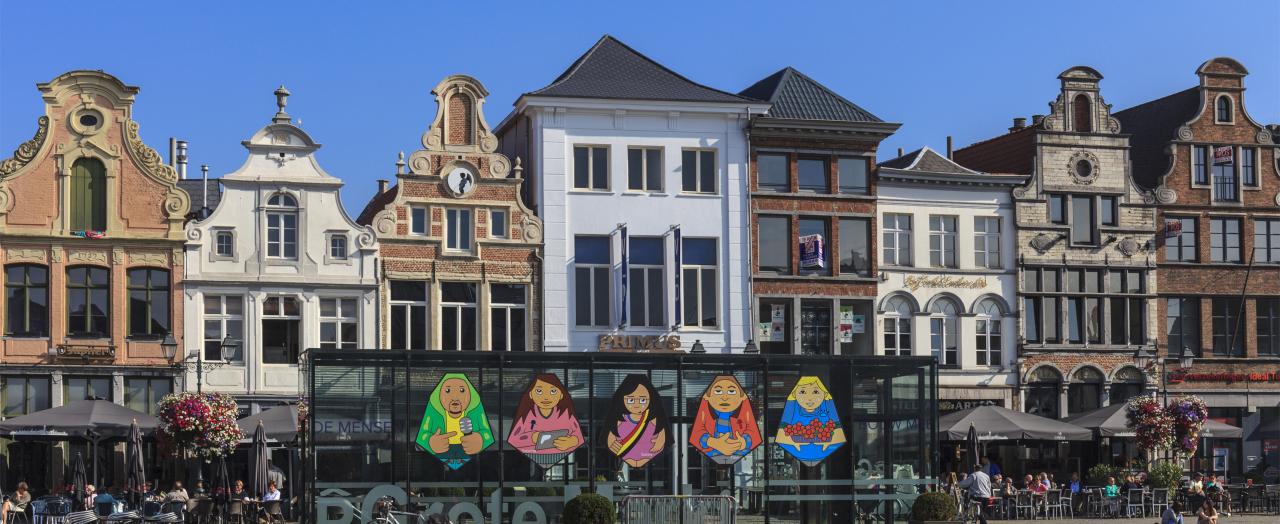 Tous les soirs, des employés municipaux passent dans les 18 parcs publics de Malines (BE) pour en fermer les grilles. L'entrée est interdite jusqu'au lendemain matin. Ce rituel vise à prévenir les nuisances bien connues, le vandalisme et les déchets sauvages, qui affectent si souvent les parcs. Cependant, ces comportements inappropriés persistent au cours de la journée. La municipalité a dès lors décidé de s'attaquer aux racines du problème.
Les praticiens de la ville ont rapidement compris qu'ils devaient examiner la question de plus près en recueillant des connaissances sur le pourquoi, le quoi, le où et le comment des nuisances. Ce n'est qu'ensuite qu'ils ont pu réfléchir à la manière de transformer ces informations en actions. Au cours de ce processus, ils ont exploré un large éventail de mesures - la conception du parc, le type et l'emplacement de son mobilier, les moyens d'influencer les comportements, entre autres aspects.
En 2019, la ville de Malines rencontré l'opportunité idéale de poursuivre son travail sur cette question en rejoignant le réseau URBACT UrbSecurity. Ce réseau de planification des actions visait à concevoir des solutions et des mesures pour prévenir la ségrégation et les comportements antisociaux et, par conséquent, améliorer la qualité de vie des citoyens. L'objectif global était d'augmenter la perception de la sécurité et de la sûreté urbaines pour les habitants.
Tout au long de cette aventure, Malines a été accompagnée par huit villes : la ville de Pella (EL), la municipalité de Madrid (ES), le Szabolcs 05 (HU), la ville de Lonford (IE), la municipalité de Parme (IT), l'Union de Romagna Faentina (IT) et la ville de Michalovce (SK). La municipalité de Leiria (PT) a guidé tous ces partenaires dans ce voyage.
The city of Mechelen
Pour la ville de Malines, URBACT a été une occasion unique de s'inspirer des bonnes pratiques et de renforcer les partenariats locaux et internationaux, tout en relevant les défis urbains existants. La volonté publique et politique d'améliorer les parcs municipaux était déjà présente, UrbSecurity a simplement permis de créer l'environnement favorable nécessaire au changement.
L'idée initiale était d'ajouter un peu de « science » au projet par la collecte de données. Depuis 2018, la ville recueillait déjà des données sur la fréquentation, les plaintes et la propreté dans les parcs publics. Cela a été fait pour mieux orienter les efforts et évaluer les effets des politiques existantes. En outre, des études ont été menées pour vérifier les tests de faisabilité pour réduire les nuisances, en plus des tentatives d'influencer la prise de décision en se basant sur des expériences de science comportementale par nudging.
Ces méthodes se sont avérées utiles dans plusieurs contextes et ont été bien documentées. Pour guider les habitants, la municipalité a créé différents panneaux et bannières en collaboration avec les bars voisins. L'idée était de conduire les gens vers les toilettes publiques, les cendriers publics et d'éviter les dépôts sauvages. Satisfaite de ces expériences, la ville de Malines a profité de la réunion des partenaires UrbSecurity qui s'est tenue chez elle pour partager ses idées avec les autres villes.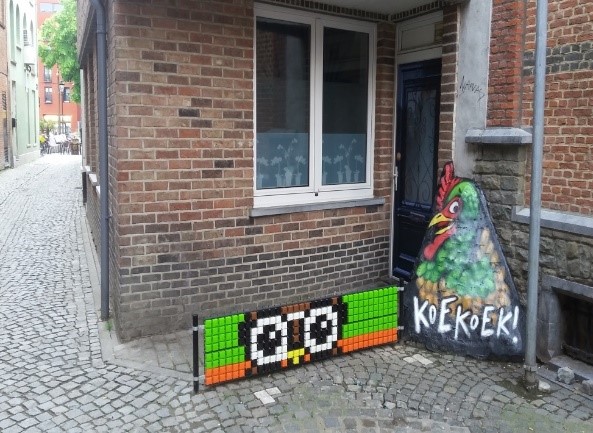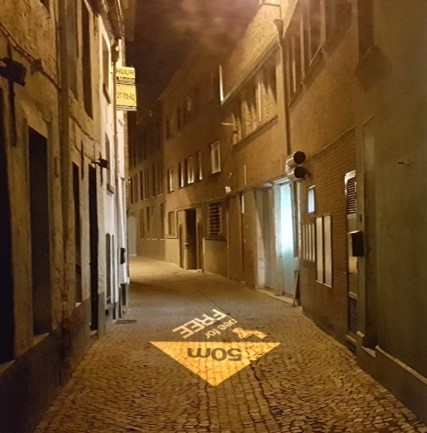 Au cours de cette réunion, les acteurs locaux de Malines - qui étaient également membres du Groupe local URBACT - ont également été invités à une session "nudging for dummies". Pieter Raymaekers, de l'Université de Louvain, considéré comme une autorité nationale dans ce domaine, a dispensé cette formation. L'idée était de mettre ces méthodes à l'épreuve dans un parc où les données, les informations et les projets en cours permettraient d'évaluer les effets produits.
"Le premier projet pilote que nous avons mené dans le cadre du réseau de planification d'actions, en tant qu'action à petite échelle, était l'installation d'un logiciel hard-& nous permettant d'avoir une vue claire et des données utilisables sur quand et combien de personnes ont visité le parc. Le système de comptage a été installé en janvier 2021", explique Coeman Erwin, responsable de la communication de ville de Malines. Une fois ce dispositif installé, le parc Hofke est devenu l'endroit idéal pour mener des expériences.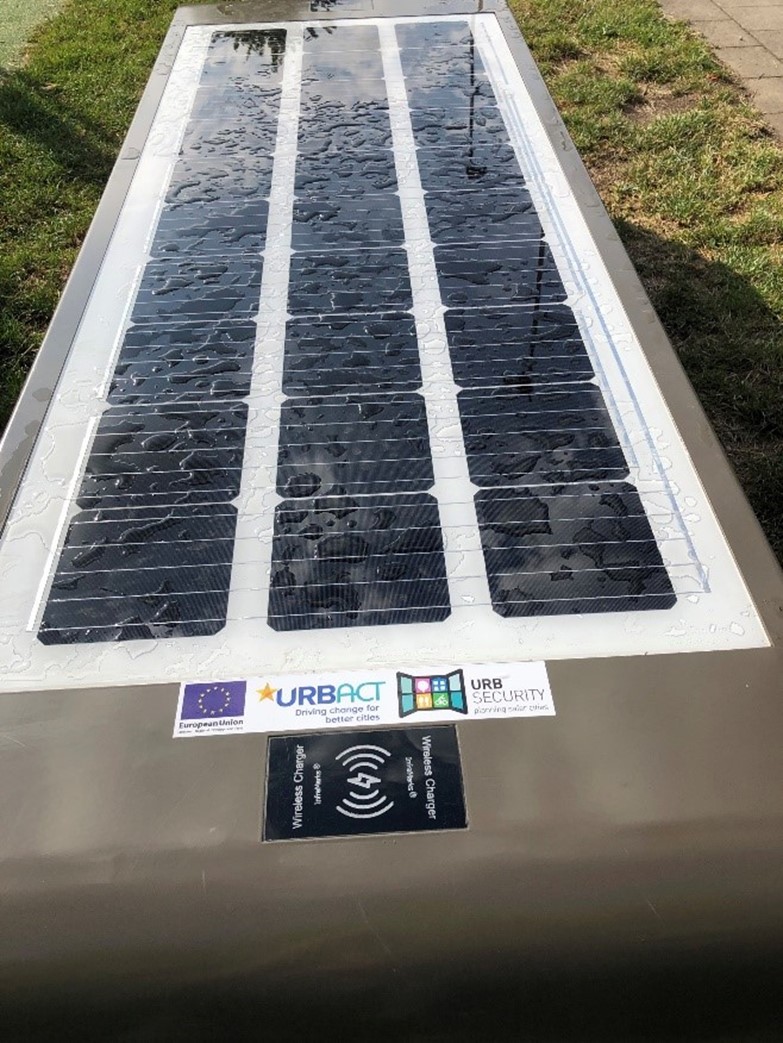 De plus, un autre département de la ville avait déjà envisagé un réaménagement pour revitaliser ce parc, le contexte était dès lors opportun pour les partenaires d'UrbSecutiy afin de créer un environnement plus sûr. Par ailleurs, des décisions ont été prises pour remplacer l'ancien terrain de football par un terrain plus petit et mieux équipé, avec une surface plus douce, créant ainsi plus d'espace pour une nouvelle aire de jeu aventureuse - comprenant un mur d'escalade, un sentier à suivre et des éléments de jeu naturels pour les enfants de différents âges. Des bancs creux et ombragés ont également été installés près de l'aire de jeux, ainsi qu'une cabane dans les arbres et un coin fantaisie avec une cuisine extérieure.
Grâce à la contribution d'experts et aux conclusions du réseau de planification des actions, des éléments de nudging seront progressivement intégrés au parc. De plus, l'entretien et la gestion seront organisés en collaboration avec les organisations de jeunesse et les agents de prévention afin de stimuler le sentiment de propriété de ce parc. Créer un sentiment d'appartenance est le moyen le plus efficace de réduire le vandalisme. Dans ce même ordre d'idée, Malines a également installé des bancs intelligents et durables fonctionnant à l'énergie solaire, avec une connexion wi-fi et la possibilité de recharger des téléphones et des tablettes, ce qui donne une raison supplémentaire aux habitants de prendre soin de cet endroit.
Grâce au travail effectué en amont et aux actions entreprises au cours du processus, les membres de l'équipe de Malines UrbSecurity ont beaucoup appris. En tant que nouveaux venus dans le programme URBACT, ils ont dû rattraper les autres participants qui étaient déjà familiarisés avec le programme et la Méthode URBACT. Néanmoins, avec le soutien de la ville de Leiria, la période d'expérimentation qui a suivi a donné des résultats significatifs.
Alors que la sûreté et la sécurité urbaines dans les parcs publics figuraient déjà dans l'agenda politique de la municipalité de Malines avant le dernier appel URBACT pour les Réseaux de planification d'action en 2019, UrbSecurity a offert un cadre cohérent pour rassembler les connaissances, les personnes et tester de nouvelles solutions. Il a donné un véritable coup de pouce à l'initiative locale et a permis à la municipalité d'aller de l'avant avec de nouveaux projets, tout en essayant des actions pilotes.
En effet, les actions à petite échelle se sont avérées être un véritable succès, renforçant les liens entre toutes les organisations impliquées et incitant les gens à suivre l'ensemble du processus. Elles ont également permis d'attirer l'attention des politiciens locaux sur les défis auxquels la ville est confrontée et sur l'importance de la collaboration verticale et horizontale. Le nudging a fourni des outils bon marché, rapides et ludiques aux praticiens de la ville, ce qui confirme l'importance de la liaison avec les experts et les universitaires qui connaissent bien cette technique.
Les données ont clairement joué un rôle dans toute cette histoire et elles restent une nécessité pour Malines. Comme l'a dit un participant au projet, "nous pouvons spéculer sur beaucoup de choses, mais la seule façon de s'assurer d'une conclusion avec des arguments est de disposer de données".