About one third of Europe´s population is living the rural areas and half of the rural territory is close to regional hub cities. This is the context where the URBACT Action Planning Network ECONNECTING gets active: we seek to establish strategies and actions for those rural-urban functional areas, fostering the integration of urban sustainable development, well-being, and robust social connections with active citizen participation. The initiative will engage nine European cities from distinct countries in collaborative efforts to shape their "proximity territories." Through a cooperative planning process, ECONNECTING aims to harmonize those urban and rural dynamics while prioritizing on mobility and accessibility of those areas, create vibrant public spaces for the people, all based on environmental consciousness and community engagement.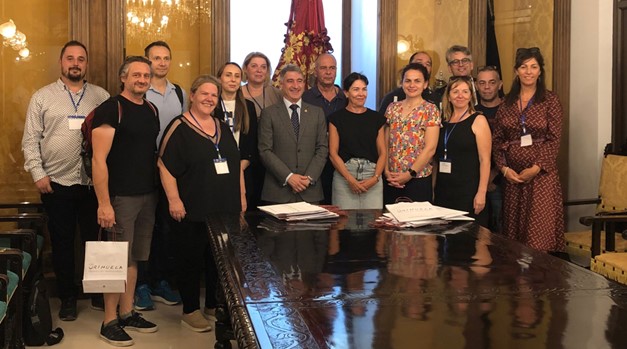 Challenges and Opportunities for Rural Development
The development of rural areas in the European Union poses a complex challenge, as highlighted by the Rural Vision set by the European Commission. While these territories are characterized by their natural beauty and strong communities, they grapple with various obstacles. With over 341 million hectares, constituting 83% of the total EU area, rural areas encompass agricultural land, forests, and natural spaces. Despite their significant contribution, they face demographic challenges, marked by an aging population, with the lowest shares below 50 years. Moreover, rural areas confront a heightened risk of poverty and social exclusion, surpassing urban counterparts. Although the employment rate has risen, the increase is attributed to a decrease in the rural active population, underscoring the need for sustainable job creation. Gender disparities persist, with a notable employment gap between men and women, and having the women trapped with the caring activities with no access to jobs because of lacking caring facilities. Additionally, there is a growing disparity in education, as the share of tertiary-educated individuals in rural areas lags behind cities, exacerbating the urban-rural educational divide. Furthermore, rural residents trail in basic digital skills, emphasizing the necessity for comprehensive development strategies to bridge these gaps and ensure the holistic progress of rural regions in the EU.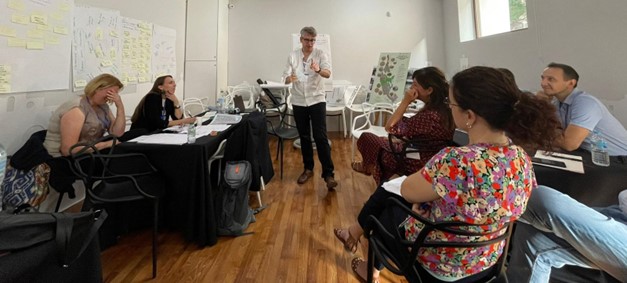 Insights from ECONNECTING's Baseline Study Visits
Over the past six months, we embarked on a comprehensive journey to visit every project partner affiliated with ECONNECTING. This tour-de-force led us to diverse and often remote cities and village locations in Montenegro, Estonia, Greece, Italy, Spain, Portugal, Ireland, Slovenia and Hungary, each emblematic of the challenges stemming from inadequate public transportation services, compounded by the proximity of a central hub city. The on-site visits illuminated a multitude of shared challenges among our partners, emphasizing the imperative for holistic and collaborative solutions. Car dependency, inadequate public transportation networks, and a prevailing car culture dominate the urban and rural landscapes. The lack of safe cycling and pedestrian infrastructure further hinders alternative modes of transportation, contributing to the connectivity challenges between suburban and rural settlements. The dispersed population and settlements exacerbate these issues, creating unequal access to services in rural communities and fostering a sense of isolation. A common objective among the partners is to address these challenges by implementing and enhancing green public transport infrastructure, improving cycling and pedestrian pathways, and promoting active mobility. Additionally, there is a shared commitment to raising awareness, improving connectivity between urban centers and rural settlements, ensuring equal access to services, developing innovative mobility solutions, and creating appealing and accessible public spaces. Through concerted efforts, the ECONNECTING partners aim to overcome these challenges, achieve shared objectives, and address common learning needs to foster a more sustainable mobility behavior and enable a more inclusive urban and rural development.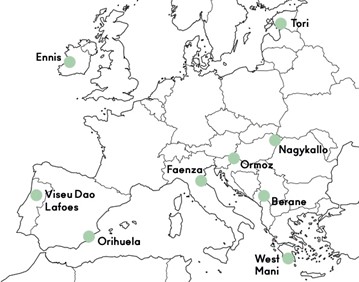 Our hypothesis for bridging these gaps involves the establishment of accessible regional hubs designed to serve rural areas, fostering connections through sustainable mobility solutions.
In the project initiation phase, we pinpointed four crucial topics that now serve as our guiding pillars: a) the 30-minutes Territories, b) Accessible and Welcoming Cities, c) Green Community and d) Good Governance. These constant discussions around these themes facilitate an integrated, multisectoral planning approach. This ongoing dialogue not only refines our strategies but also promotes a holistic perspective, fostering adaptability and innovation within our Action Planning Network. By consistently addressing these key topics, we establish a resilient framework that enables us to navigate challenges and capitalize on opportunities effectively. This integrative approach ensures the sustained success and coherence of our project initiatives.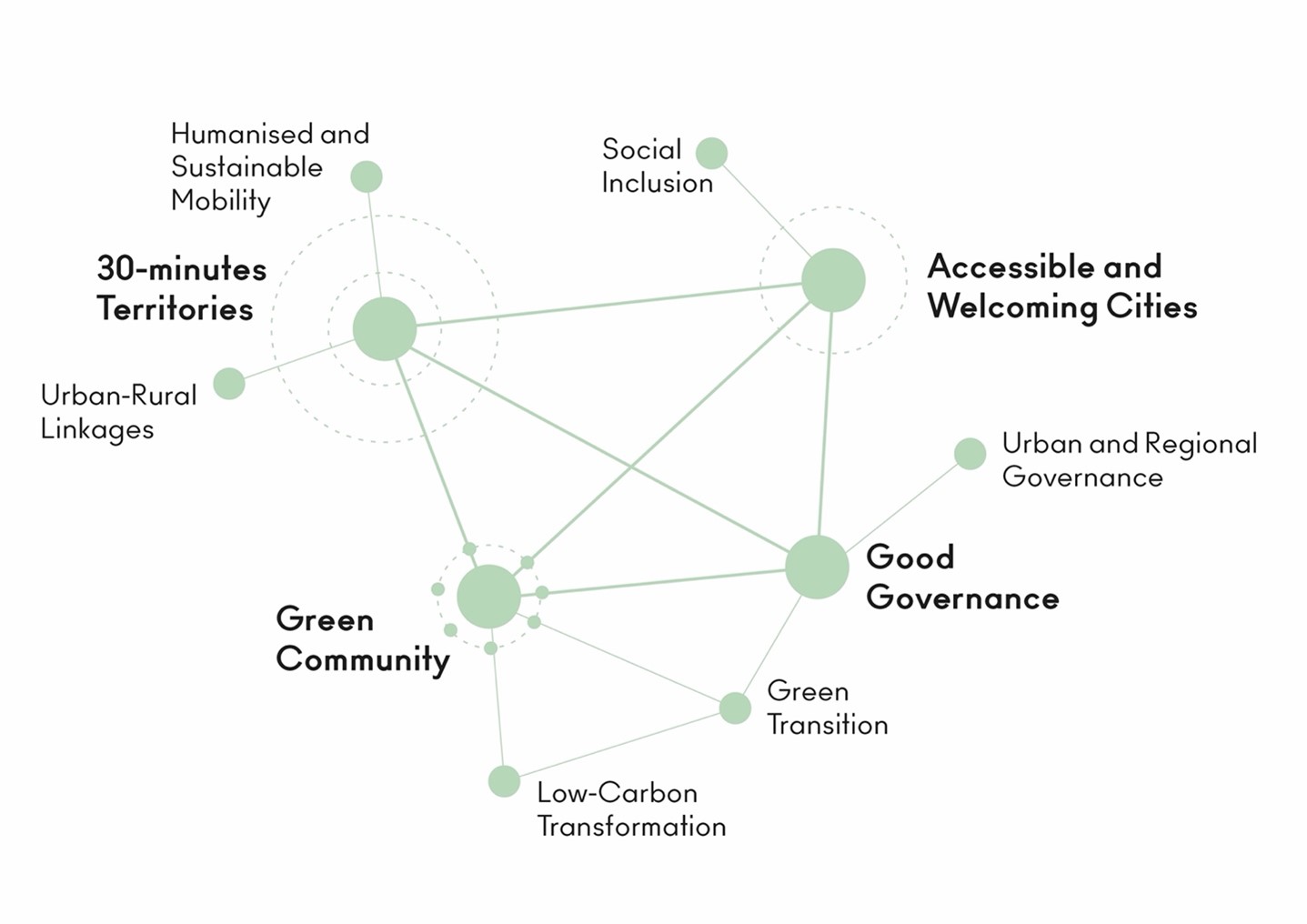 A Dialogue-Oriented Approach to Integrated Action Plans
The innovative planning process within the ECONNECTING project is characterized by a dialogue-oriented approach, ultimately guiding the development of Integrated Action Plans. This process adheres to the URBACT methodology, a framework founded on participatory tools and co-creation methodologies that actively involve a diverse array of stakeholders in the planning process.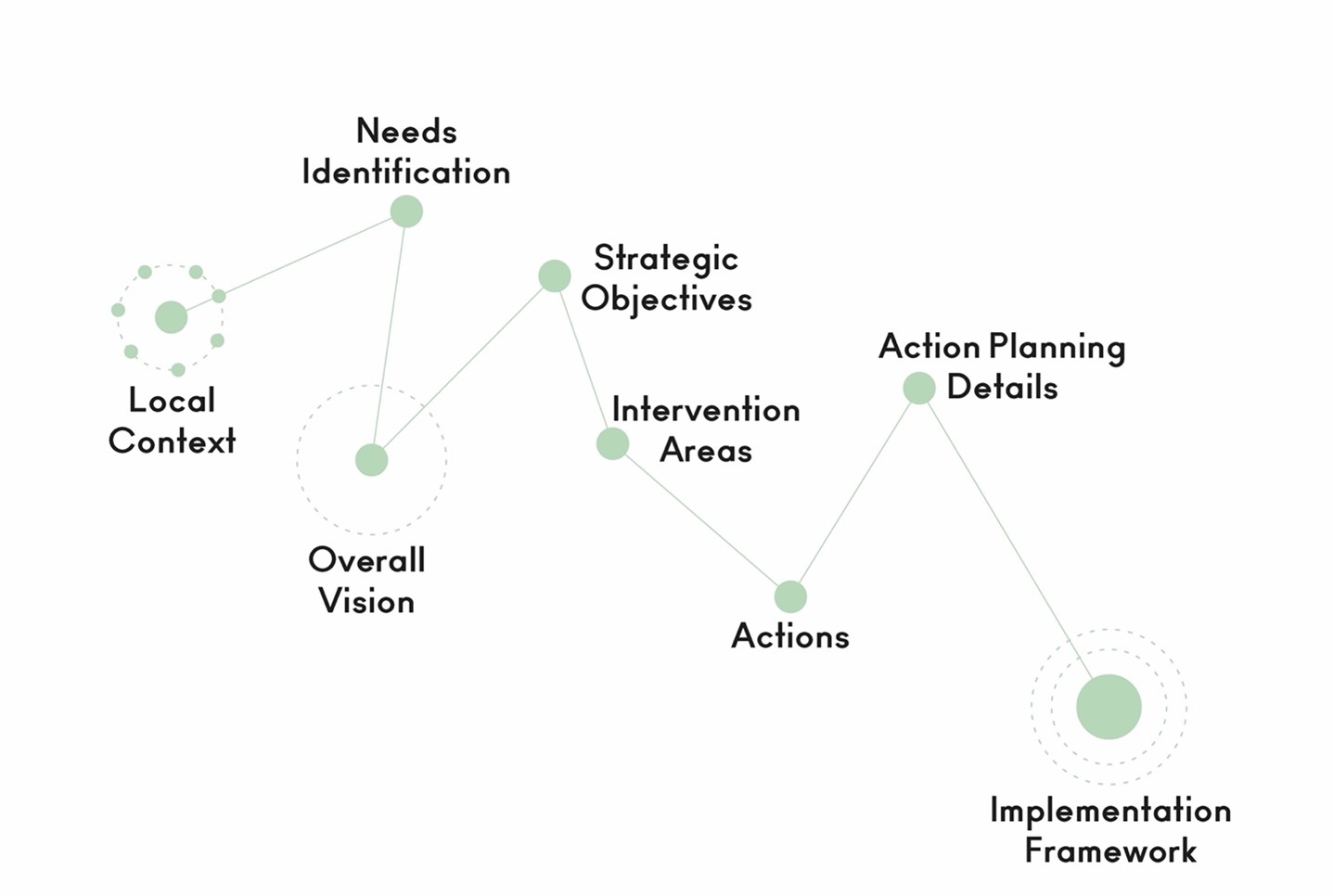 By fostering collaboration and inclusivity, the methodology ensures that the perspectives and needs of various stakeholders, including local communities and authorities, are taken into account. The planning process embraces experimentation and testing of novel tools, seeking to explore the efficacy of transit-oriented development within the context of rural-urban linkages. This approach enables the project to adapt and refine strategies based on real-world experimentation. Moreover, the planning integrates mobility planning with urban planning and strategic management, fostering synergy between these domains. This holistic approach not only enhances the efficiency of the planning process but also facilitates the expedited implementation of crucial investments for the ECONNECTING partner cities, ensuring a swift and comprehensive approach to sustainable urban and rural development.