A total of 377 cities from all over the EU applied, and 100 were selected to lead this mission, which aims to be climate neutral by 2030, twenty years earlier than the European Green Deal for the rest of European cities. Research and innovation, combined with new forms of governance and collaboration, and citizen participation will play a decisive role. Trikala has experience in this field, as it is internationally known as the Greek flagship smart city and was named Greece's 'first digital city' in 2004. Today, under the identity 'Smart Trikala', Municipality has developed a wide range of digital solutions to help improve citizens' lives. Through these new smart tools, the city can accumulate an increasing amount of data on daily operations, and by analysing this data, the authorities are able to have a better understanding of how Trikala functions, and how the different public services can be made more efficient and sustainable. 
At the last Vilawatt UTM Transnational Meeting organised in March 2022, Ms. Konstantina Zachari, Advisor to the Mayor of Trikala, presented key points of the candidacy, based on the results of a citizen consultation which among others involved 1200 students and a set of 24 workshops on climate neutrality conducted in all the secondary schools of the City. It took the form of six intervention areas:
Trikala's participation in the innovative Vilawatt-Urbact Transfer Mechanism energy transition project is sure to contribute to achieving the EU's objective by establishing interesting and fruitful synergies, and as highlighted by Vasilena Mitsiadi, Municipal Councillor and ex Deputy Mayor for Technical Services 'the Vilawatt transfer process will reinforce the Energy Transition Strategy 2030 that the city is building'.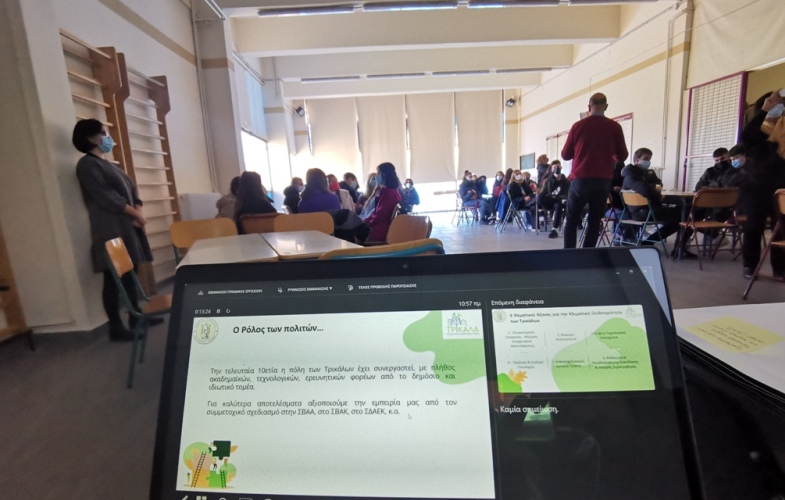 Congratulations Trikala!