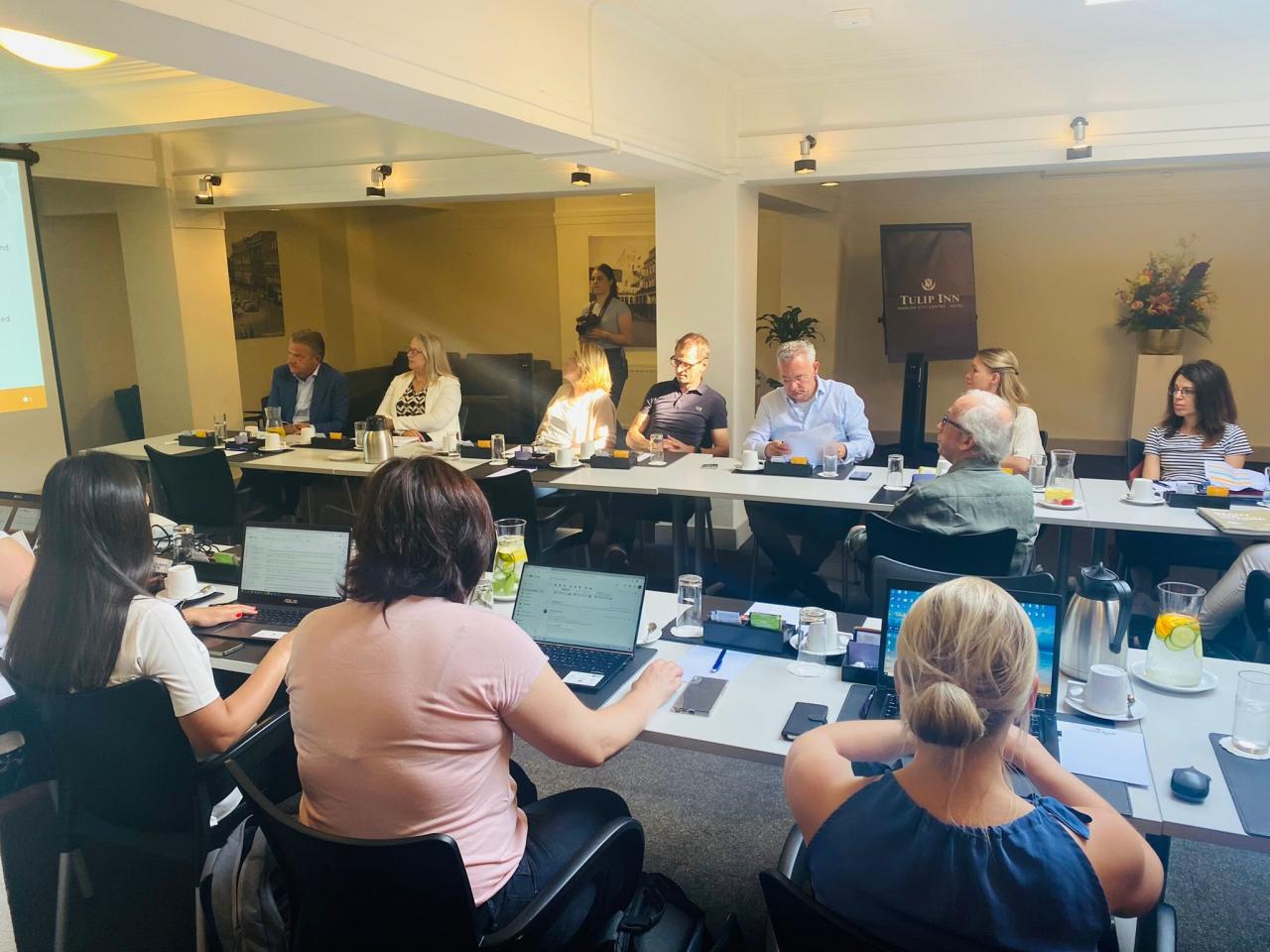 The INT-HERIT Implementation Network is one of the approved projects and gathers 9 EU cities/communities who are implementing a strategic development plan based on cultural heritage. The network is composed by Baena in Spain as lead partner, Alba Julia in Romania, Sigulda in Latvia, Mantova in Italy, Espinho in Portugal, Dodoni in Greece and the Intercommunale Leiedal in Belgium – and will engaged in several knowledge exchange activities to devise innovative approaches to cultural management in order to improve and extend the impact of the foreseen investments and action plans.
Neighbourhood was not only at the core of the SSA of Heerlen but has also become a main topic of the meeting: on Wednesday the Heerlen team has presented two different approaches of neighbourhood policy during a bus tour in Heerlen-North and Maastricht. These two cities in the South of the Netherlands had a similar mining industry, after which closure they faced the same challenge of upscaling their cities. Maastricht chose to invest in education and healthcare, thus it became a vibrant university city – this is what Heerlen team wanted to show us. At the same time, Heerlen didn't invest in society so wisely and unfortunately became a city without rebonding potential. This is what Heerlen is tackling to change since the early 2010s, focusing on the social system.
After the bus tour participants could enjoy a BBQ dinner by ULG-member Evert Hartman at Luciushof, a location offering approachable food for the elderly that has also become an important meeting point and at the same time a pleasant place for tackling loneliness.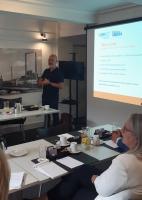 The discussions on elderly and the issue of loneliness continued on Thursday, when the Small Scale Action of Heerlen was presented by Mark Weyts general practitioner and representatives of care provider Meander Group: Jack Jansen chairman of the board and neighbourhood connectors, Andrea Heijenrath and Wendy Halbach. In the framework of the SSA GPs connected their elderly patients with non-medical type of problems with neighbourhood connectors who contacted and organised community programs for them which has lead to a decreased number of GP visits. (More information and video of the Small Scale Action coming soon.)
The thematic sessions ended with the presentation of Pernille Randrup-Thomsen about a Danish SIB on labour market inclusion. Their programme "Staircase to staircase" tackles people with a long history of unemployment, approaching it with a complex team. The secret of the successful programme is to put the people in the centre of problemsolving, finding the best employment with a flexible and multidisciplinary team.
After the presentations the SIBdev team was joined by Roel Wever, mayor of Heerlen who gave a welcome speech for the closing lunch.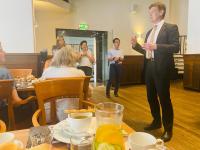 Besides the IAP peer reviews and thematic sessions, the meeting had a further goal: to summarize the most important highlights of the SIB journey so far in short interviews with all cities' representatives. The result will be showcased soon, during the Urbact City Festival in Paris.