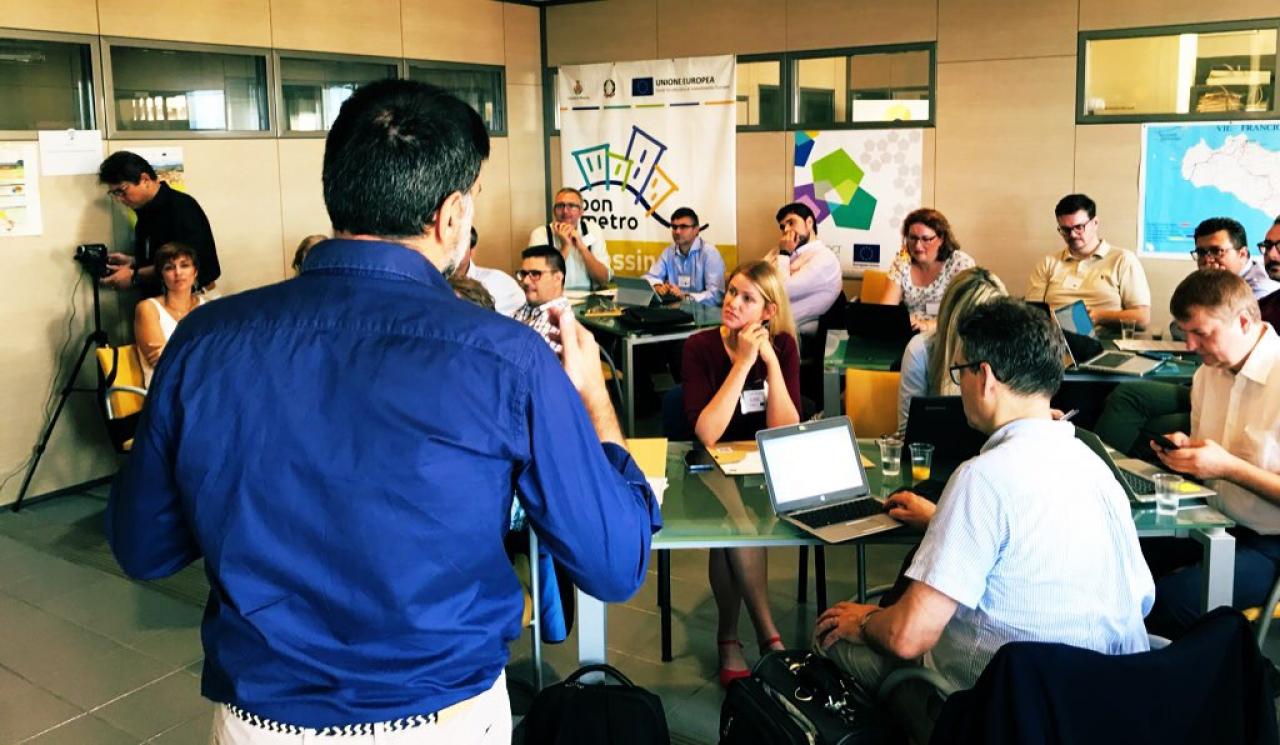 We're told that the future is smart; the future is digital. But what does it really mean to be a smart city? And how do we achieve the required digital transition in a way which really benefits those who live and work in our cities?
As we get ours hands on more and more urban data, better network connectivity, and more advanced technologies, we continually unlock new possibilities for digital or "smart" solutions to a wide range of urban challenges. From waste management, to transport and mobility, engagement with citizens, transparency and access to information, "Digital Innovation" provides a wealth of opportunities for cities and governments. With the aim of enhancing municipality management, local quality of life and improving urban sustainability, digital transition and the move to being "Smart Cities" is one of the major enablers helping cities in becoming modern places to live and work in the 21st Century.
Large cites like London, Barcelona, Amsterdam, Warsaw and Berlin have been trailblazers for the adoption of technology to transform how people live and work. But small and medium-sized cities are often struggling to make this transition as quickly or as effectively as their larger cousins.
Many small and medium sized cities need to close the gap with their larger counterparts, in terms of digital transition and capitalising on the opportunities offered by the smart city movement. The new URBACT network "Digi Place – Digital Innovation for Cities" will see cities working together and breaking down the barriers to digital transition, becoming smart cities that are inclusive and sustainable.
Led by the city of Messina (IT), the Digi Place network consists of eight city partners in total, including Oulu (FI), Ventspils (LV), Portalegre (PT), Roquetas de Mar (ES), Botosani (RO), Saint-Quentin (FR) and Trikala (EL). They are currently working through the development phase to define what they mean by a "smart city" and what their priorities are for their own digital transition work.
Smart Everything
In many ways, the term "Smart City" has become generic and over-used. It means different things to different people. To understand how digital innovation is going to benefit people and places, we must first be clear about why we are seeking such innovation. How do we know when we are in a Smart City? How do the benefits manifest themselves? What are the results we are looking for?
The concept of smart cities has developed from the opportunities offered by technology, data and intelligent design. It often deals with things like smart lighting, intelligent transport systems and smart utility metering for electricity and water. These are core ways to enhance a city's liveability, workability and sustainability. However, digital innovation can be applied to almost any urban policy theme. Hence becoming a truly "smart" city, in the broadest sense, also requires clarity of focus to use digital innovation in the right way for each particular place, population and economy.
This is one of the main challenges for the partners in the Digital Innovation for Cities network: prioritising their actions for digital transition in line with their city's real world priorities and needs.
A related issue many cities are highlighting is that of "fragmentation" of activity – where cities have many tech-based projects but with little or no connection and cooperation between them. The production of a focussed and prioritised Integrated Action Plan as part of this URBACT network will be a key enabler for the partner cities. Using that, they can move to a more deliberate and coherent digital strategy.
People vs Machines
The implementation of these digital strategies offers the opportunity to create more advanced and tailored services. The disruptive nature and impact of new technologies is clear, particularly for things like artificial intelligence, machine learning and big data, and these are already starting to transform cities, communities and businesses, reshaping industries and generating new economic opportunities.
Technologies like these are a major part of any digital transition. But they are the means, not the end. Being a truly smart city is based on people as much as technology. It is about how the population works with that technology to enhance the experience of living and working in a city. This includes residents, employees working in a city, as well as local government staff, politicians, universities and educational establishments, charities, businesses and so on. How we deploy and use technology, and how we think and act within our cities all contributes to a the "Smartness" of a place.
Linked to that is the skills and mindset of the staff working for the municipality and partners. For digital technologies to transform the way we work in our cities, the way we think about how we work and about how we develop new technologies also needs to be very different. This can be a major shift for some municipalities, and involves a new approach for both staff and citizens. This is partly about digital skills and competencies. But achieving a digital transition requires a "mindset transition" alongside it. To be successful, cities will need to carefully balance the "people" and the "tech" aspects of their strategy.
The Proof Is In The Pudding…
Even when we have established our priorities and balanced the people side of our digital transition with our technology streams, and developed the right skills pipeline, there will still be many challenges for cities to deal with. Management of data and considerations around privacy and cyber security continue to be hot topics. Cities are operating in a fast-moving landscape and will need to be able to adapt to keep up with the latest technologies and the latest regulations. Digital methods also have the potential to be divisive and further increase inequality, excluding those without ready access to digital devices or internet connectivity. Maintaining inclusion will be a challenges for all of us; smaller cities with fewer resources may find this particularly challenging.
Identifying the right digital tools will only be part of the puzzle in Digi Place. Taking the right approach to the transition will be crucial. Getting that right must start from the very beginning: the correct mindset and approach need to be hard-wired into the project from the start. But the integrated and participative nature of the URBACT method are perfect for this; ideal for bringing together technology and people in an integrated and participatory way. Here's to an exciting digital journey…