There is an ongoing discussion of how to encourage people to take care about their town, neighborhoods or park, which they use every day while walking to the job. On that account one has to ask: Why do we not care about public spaces in the same way we tend to care about our flats or gardens? This question points to the very important fact, which is our sense for a common world, the one we all share together, and where "I and they" merge into one. Thus, the key role of Active citizens I see in advocating for this sense of common. To understand this will help us to build a stronger sense for participative principles and democracy. Who I perceive as a useful ally in this task are local governmental committees (Komise místní samosprávy in Czech). In response to that, our ULG sets as one of our long-term goals, to create a strong partnership with LGC in Hradec Králové. In the following lines, I would like to describe our tactics of how to involve members of LGC in Active citizens'projects and what pros we see in this cooperation.
As a starter, I would propose a very short description of Local governmental committees. Our town Hradec Králové consists of 25 LGC, and each of them represents one district of our town. Members of LGC are not voted and they are not paid. It is more or less just a voluntary service for a community.  Everyone could ask to become a member of LGC in their neighborhood, however the number of members is set in advance, corresponding with the number of inhabitants. Every LGC has regular monthly public meetings. Every LGC has its chair, who communicates with other LGC chairs and with the town hall. The problem that LGC have been facing so far is a lack of interests from their neighborhoods and not so well developed structure of communication with a town hall. Those are two aspects which our ULG is going to address.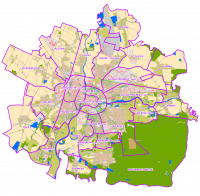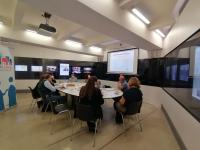 As a first step, we have started to invite members of LGC to our meetings in order to develop a stronger base for communication between LGC and town hall representatives. So far we have at least 5 or 6 chairs from LGC, who are interested in further cooperation. Our aim is to create a platform for regular meetings of all LGC chairs with town representatives. We tend to create a neutral ground, no politics involved since we would like to create a safe space for everyone to share their feelings and observations from their neighborhoods. We know that members of LGC are valuable sources of knowledge because they are mediators between the citizens and the town hall and they should be encouraged and rewarded by their work for a community by the town hall. We do believe that the partnership between the local government commission and Active citizens could help us understand what concerns citizens of Hradec Králové.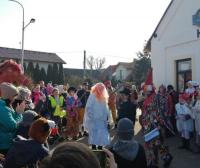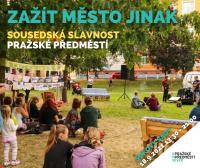 The next step, after we will establish the functional cooperation between town hall and LGC, will be a promotion of LGC activities towards the citizens. Town hall is already working on the website, in which all the citizens of Hradec Králové could find agendas of different LGC, including dates of next meetings and LGC rules of procedures. Last but not least, in cooperation with LGC we would like to test a participatory budget to increase its responsibilities and strengthen democratic processes. Every LGC should be provided with a certain amount of money to be divided between selected projects from their neighborhoods. Although we speak about a small budget, we see this as an opportunity which would encourage the citizens to care more about the place where they live and treat it as their own.
As I said from the very beginning, we are all part of this shared world, which means we all have the same responsibilities but also the rights. And right for the city is definitely one of them.
Aneta Kohoutová