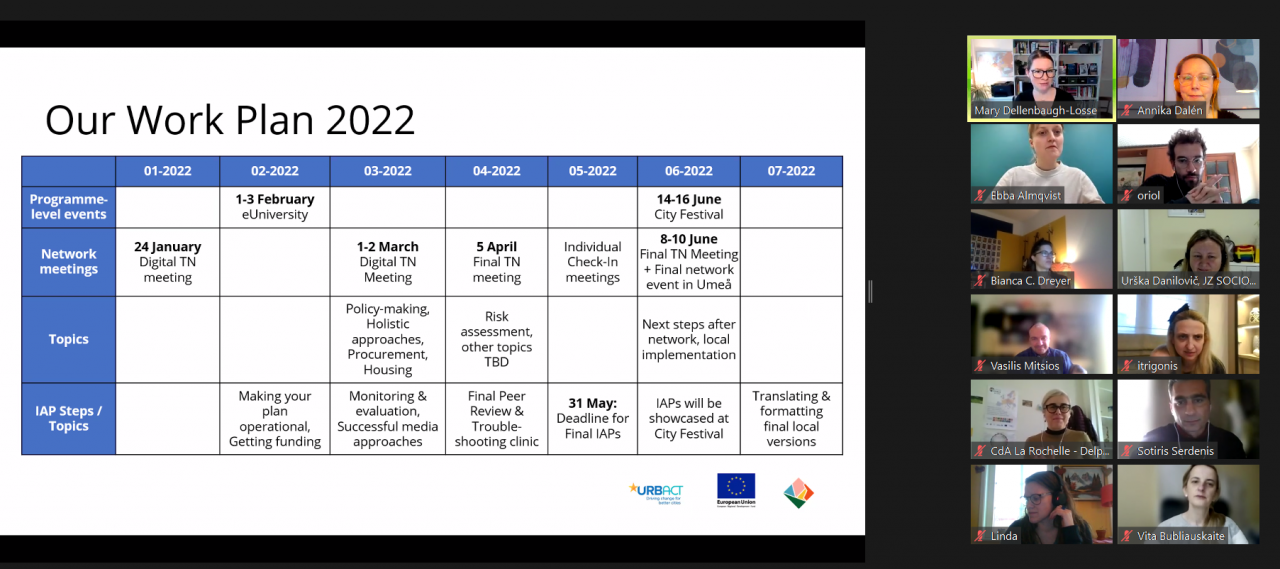 Last week, the network took some time to reconnect and look ahead after the holidays.
Moving into a new wave of Covid, we can ascertain how valuable it is that we have learnt how to be creative in the digital meetings, enabling us to have fun together also at a distance. We can state that everyone is taking steps towards implementing their small-scale actions. Some have planned their physical action just waiting for the restrictions to allow the event.  If there is anything we have learnt from the past years of covid it is that no (time)plan becomes exactly as intended, however, we have learnt to be flexible and adapt. Others have been able to implement theirs. For example, Trikala has already had parents using the breastfeeding area they created in a municipal building. Very exciting
Looking ahead there is still time to learn even more about our main topic. The monthly meetings and the e-university continues and hopefully, we will meet in person both in April and in June before a well-deserved summer break. We can look forward to learning more about themes such as housing and media approaches. In addition, we continue to learn from each other through peer reviews.  We are excited to finalize the Integrated Action Plans and to see what this spring have to offer in knowledge, actions and experiences.