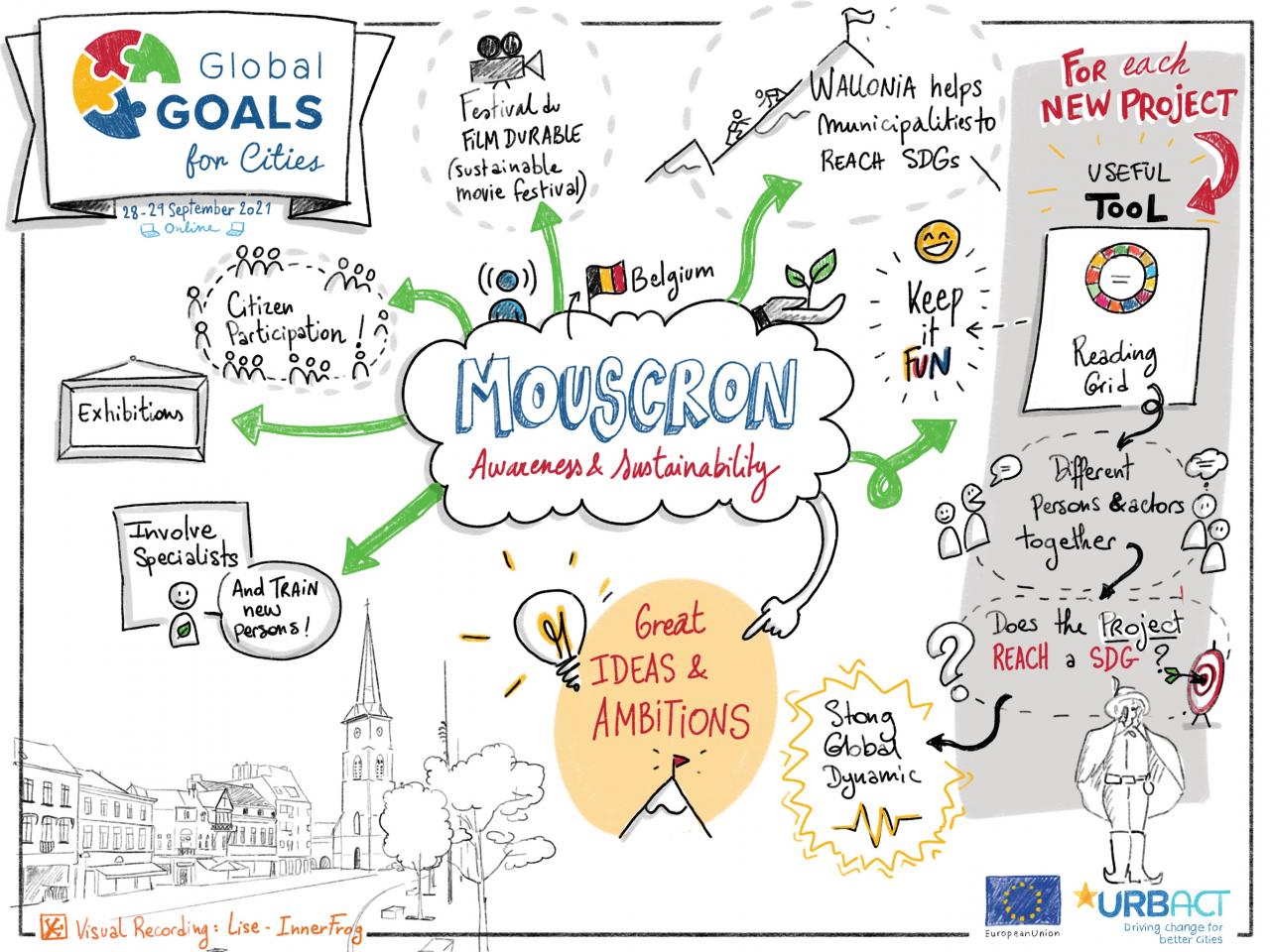 On September 28th, the transnational meeting with the co-host cities of Trim, Mouscron and Klaipeda was held by videoconference (thanks to covid…). Nevertheless, it was an opportunity for us to practice our English. 
Through this activity, we were able to learn more and discover local traditions. We were therefore able to introduce other cities to our customs and to share with them our culture. 
During the day, we addressed 3 topics: youth engagement, awareness and sustainable actions, and the fight for the climate. Each co-host city was in charge of presenting one theme in a dynamic way. Mouscron presented a TV news based on the role of awareness and sustainability actions. Our conference room was transformed into a TV set for the occasion. After each city presentation, we all participated in workshops on the theme that had just been explained.
This is a good way to free up the floor and share ideas and best practices. We enjoyed the friendly atmosphere and the idea of collaboration. As we have just explained, we have presented our citizen's transition projects that will be implemented soon. This is an opportunity to share them here and maybe they will inspire other cities. 
We will unveil here 3 projects that are close to our heart:
Back to my nature

Collective light housing Mouscron

Vegetation framework
Those projects were chosen applying the RFSC and our sustainability barometer.
The first project is to reintegrate the children's contact with nature. We have the idea to organize outings with the children every Wednesday morning in the small wood, in the vegetable garden or in the school garden in Dottignies. It is very important to involve them from a young age in respecting nature because they represent the generation of the future. In addition, being outside is beneficial to their physical and mental health.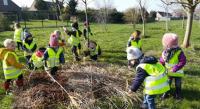 The second project meets the expectations of respecting green spaces and reducing inequality and poverty. This collective project allows people who wish or who lack the means to live differently by minimizing their impact on the environment. The land can accommodate about ten light habitats of the type: tinyhouses and yurts that guarantee autonomy and self-management. These habitats do not require water and electricity connections but must be able to meet wastewater management standards.

The 3rd project consists of creating new green spaces where they are lacking.
It is a set of developments that includes several things: greening streets, improving sidewalks and bike paths, interacting with water features and sidewalks and bike paths, interacting with water features. The green mesh would create a green walkway that brings together a set of streets. This could be done in a participatory process with the help of neighborhood residents: construction of planting boxes, tree planting, etc. At the base it is a very urbanized and concreted area. Redeveloping the area could also help improve air quality.

To conclude, we salute the work of the URBACT project organization that pushes cities to innovate and help each other to move in the right direction together. 
Mouscron supports cities to get involved in the project and to join the URBACT community.
We hope to meet in real life!