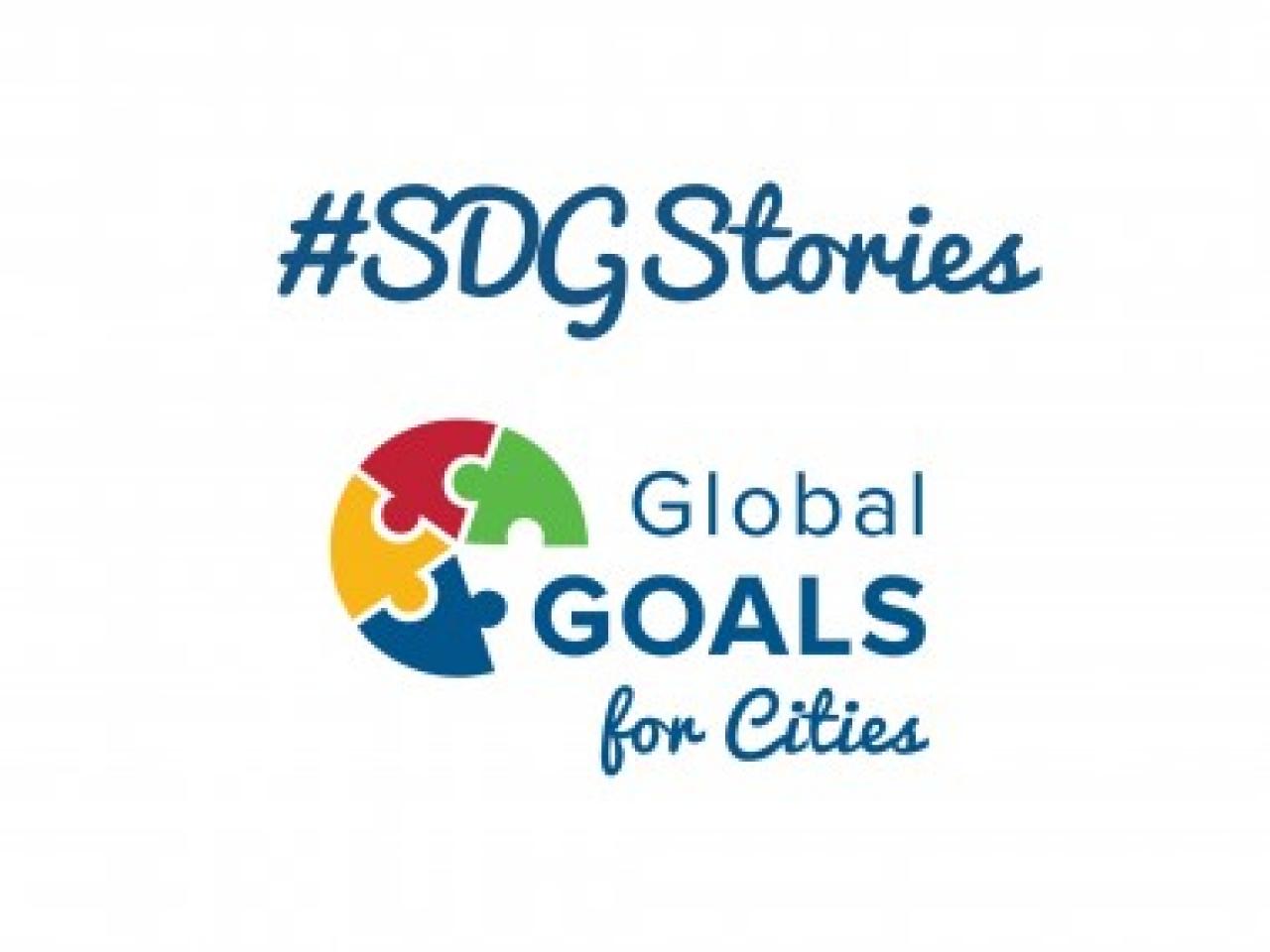 The place of action is Ozalj, a town in North-West Croatia, near but inside, inside but on the border (In a part that is so natural and in nature that we dare to call it the green heart of Croatia!). We consider being small an advantage, we all know each other well and our ability to adapt to new conditions and create new values because of that (or in spite of that) is even greater. And the time of action is a time of great challenges, those related to the planet that manifest from the global to the local level. That's why we feel them so well. Climate crisis, adaptation to climate change, achieving climate neutrality. With a climate and global pandemic that changes our attitude towards others, the city, the environment, it affects our lives and creates challenges in our daily lives. And with all that, we have recently become aware, we live in a seismically active area. Resilience has many dimensions for us.
The main characters are the citizens of Ozalj, those who must work together to develop such multilayer resilience, in order to achieve goals of sustainable development for their city, for their region. Along with them, there are other characters, those who come (some of them will stay), those who advise, those who love Ozalj and will gladly come here to enjoy, collaborate, do business. All these characters influence and add a part to the overall mosaic of activities and actions in achieving sustainable integrated development of this place.
Using the URBACT methodology and partnership in the GG4C network, we created a local group but actually it is core for action. It is a gradual process because the local group needs some time to create cohesion, trust and for the members to get to know each other and each find their rightful place to be able to make a full contribution. But this group, which is still filling up and thus the process of creation is still ongoing, teaches us that achieving the goals of sustainable development requires cooperation, integration and the ability to see the situation and perspective in all its dimensions and even those that are not immediately visible. Also, working in our group helps us to become aware of and (rediscover) our own values and specifics, what makes our identity and creates our uniqueness. Such values are crucial for a quality basis for sustainable development.

The analysis we conducted showed us that we are not in a bad situation, that we have set some things well, but that we still need to work hard to achieve all the goals of sustainable development. Following the analysis, we grouped all sustainable development goals into three groups. In each of them there are goals in three tiers. In the first tier, there are three goals that we consider crucial for our development. In the second tier are the goals related to them, and in the third tier are those goals that are easier for us to achieve or that we have already achieved (in substantial amount). The first group of goals affects the second and the second then the third, which creates a certain dynamic relationship between them and the energy that drives them and puts them in a relationship helping them to achieve full realization faster and more efficiently.
 
SDG Groups and Tiers for Ozalj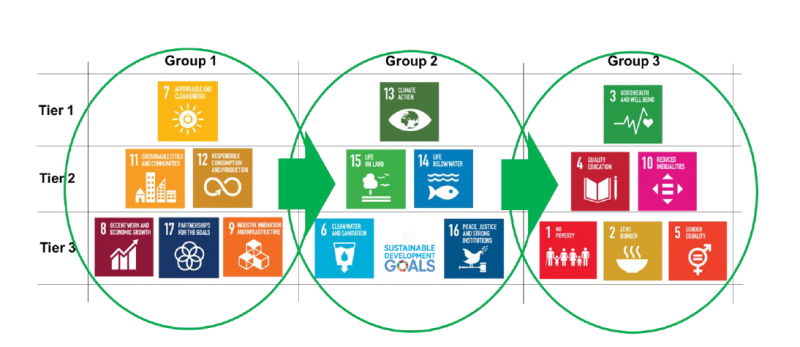 We have defined green as the basis of our development - the natural green environment and also the green energy for which we are known (Renewable energy sources are part of our cultural heritage!) have been put in focus as a generator of development. Two essential components for sustainable development and achieving climate neutrality: green transition and green infrastructure are taken as a generator to create Ozalj as a place where people live comfortably and humanely.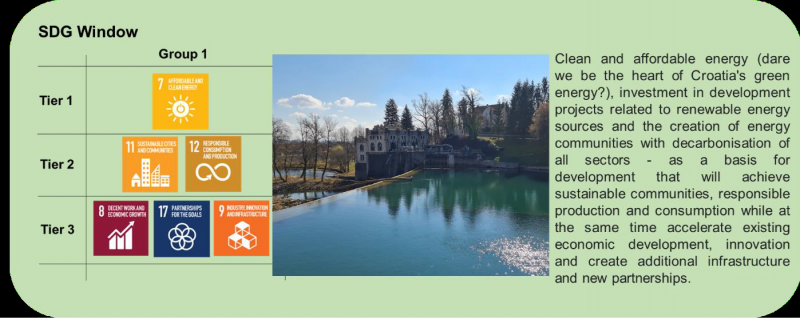 Action
We have decided that the Integrated action plan that will be developed within GG4C will serve as a means for us to perform superintegration. The basis of the success of complete and integrated development is integration already in the planning phase. Here in Ozalj, we planned to implement superintegration. Ozalj is in the process of developing Sustainable Energy and Climate Action Plan, Strategic development plan and amendments to the Ozalj Spatial Plan. In addition to all this, we must constantly connect with higher-level plans (county and national) and relate all this through financial planning (EU funds through ERDF, RRF, ITP or national, regional, local or private sources and other). Through this participatory process (because ULG is involved) we can and should take advantage of this time of challenge and the moment when all planning needs to overlap, integrate and gain in efficiency with final result in gained synergy needed to achieve all sustainable development goals.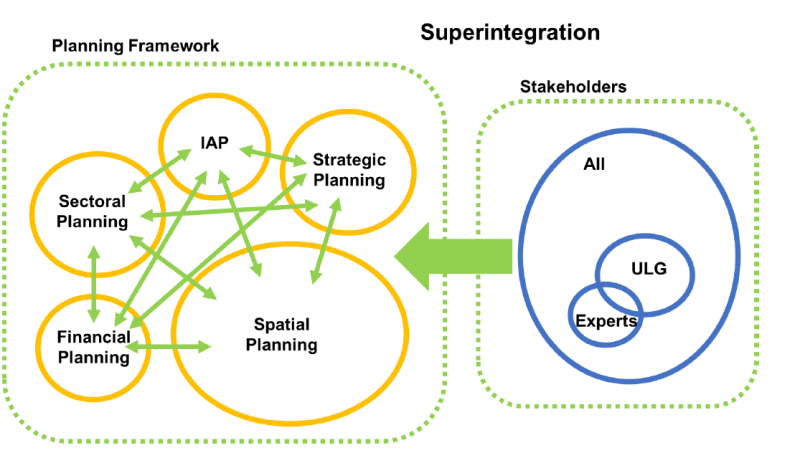 Through work with the ULG and developing an integrated action plan, clear activities and projects important for sustainable development will crystallize, those that will best suit the character of Ozalj and use its potentials and all its specifics. (We have a railway passing under the old town!). This process of crystallization is not easy or fast, it is influenced by many circumstances. The need for integration is reflected in the fact that it is never easy to put all the elements together into a harmonious whole - some elements simply sometimes do not belong somewhere, and through the process of integration this is revealed more quickly.
Through integrated planning, we create the preconditions for successfully coping with the action needed to combat climate change. Planned and organized activities in our area preserve our natural resources, greenery, water and our heritage. With this approach, we influence our neighbors in the county and across the border because we are all part of one whole, one plan.

Resolution
Through two directions of action, focused on green energy and green infrastructure, we are working on the third, which is the ultimate goal - to have a comprehensively resilient Ozalj in 2030, which is a place for healthy and comfortable life, a place that has responded positively to all challenges of our time, to all sustainable development goals.
We monitor the activities, record the achievement of goals through realized activities and projects, observe the passing time every year and see how much we progress towards the goals. Evaluation also refers to re-examining the process, the success of cooperation, the analysis of right and wrong steps, the possibility that we have made a mistake somewhere and that we are able to take a new step in the other direction. Time of action brings new challenges and tasks, new circumstances give birth to new imperatives, it is necessary to be flexible and respond quickly to changing situations.


We are not carried away with the idea that this is the end of the story and that everything will be over. As we all know, stories have sequels, and 2030 is followed by 2031 and so on, we have no doubt that even then the challenges will be great if not greater.
But we should not be afraid of that, the legacy of work through GG4C will leave us a "flame" after the project, which we must wisely maintain later - our cooperation, togetherness and formed group. The group and methodology we need to use for each subsequent project, activity, goal. A group that should remind us that only together and integrally can we achieve all our goals.
(However, we must be careful, be aware, and do our best to make sure that this story does not become a fairy tale :)