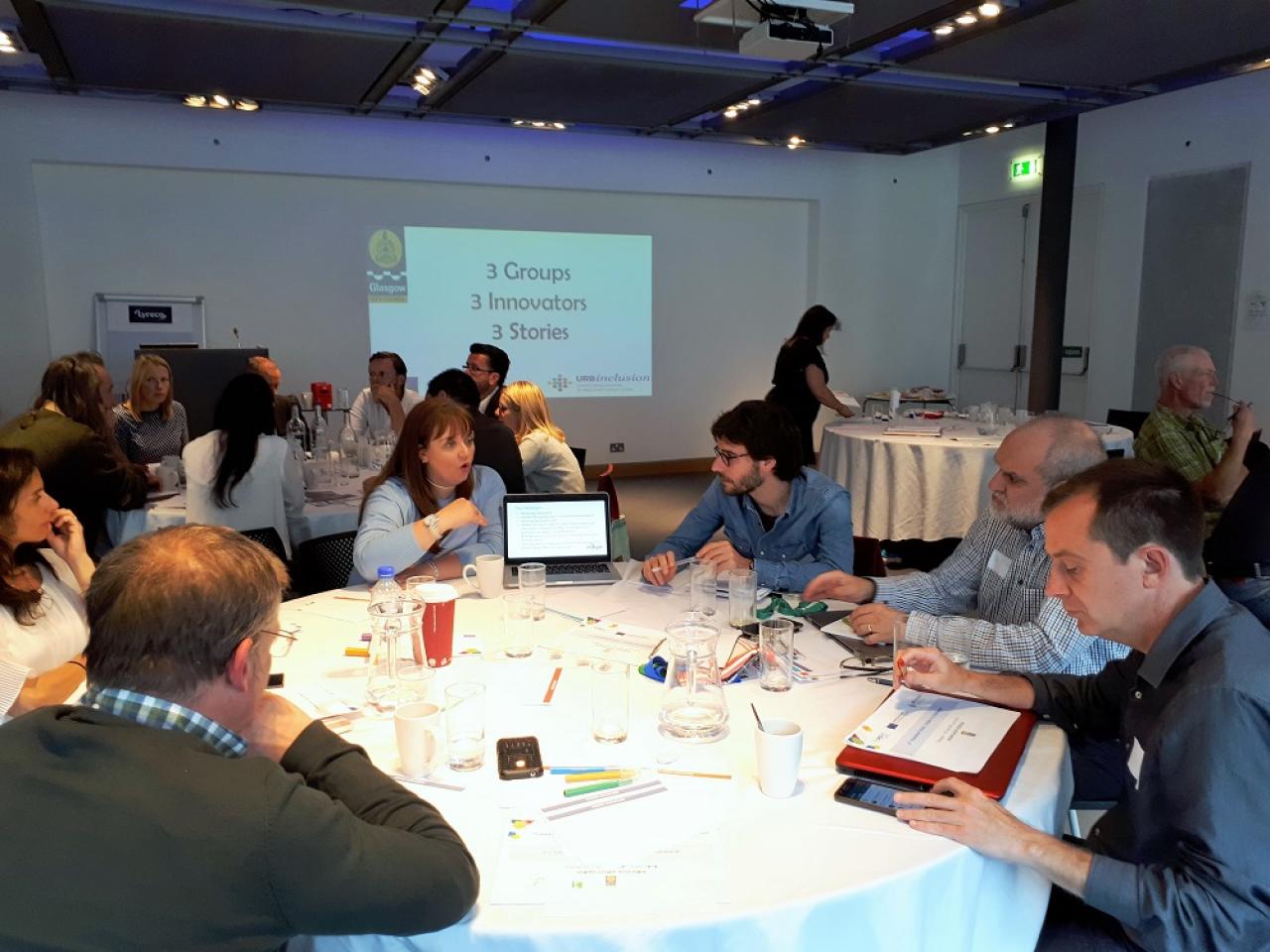 By Alicia Clyde and Ann Hyde
The legend of Robin Hood is world-renowned and has been at the centre of many Hollywood films.  The romantic idea that he stole from the rich to give to the poor has remained a consistent part of his story.  However, history books have always struggled to pin the truth of this legend down to one man doing good for the poor. 
In fact, it's more likely that his story represents the voice of a community, plagued by the inequalities of greedy landowners and high taxation.  In those circumstance, it is likely that people would have celebrated the idea of a man who survived by robbing the rich in Sherwood Forest and returning to his family or community to share the haul.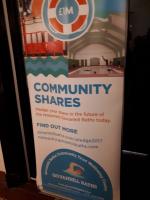 Some distance from Sherwood Forest, in Glasgow this June, we hosted the second transnational thematic workshop for URBinclusion.  The theme covered models of financial innovation that can help to regenerate areas of poverty in a city.  At a time when local authorities are struggling to find money to cover the basics, let alone deal with social inequalities, this session was important for our network.  What we uncovered was a rich treasure trove of innovative ideas throughout the city and beyond.
What we learned:
Scotland has a growing culture of social entrepreneurship with Glasgow firmly at its centre. The local authority in Glasgow has a team dedicated to the development of cooperative and other social enterprise models; Scottish government are soon to launch a new strategy and already support the sector politically and Scotland has over 700 social enterprises, most of whom are supported by Social Enterprise Scotland as members and Edinburgh will host the Social Enterprise World Forum in September 2018.
During our two-day visit to Glasgow we discovered that similar to the Robin Hood fable, one of the most interesting components is the way each enterprise started and how each business has become sustainable.  The stories we heard seemed to demonstrate that social enterprises are also becoming legends in their own lifetime.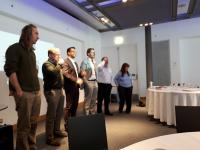 Here are just three of the nine incredible social enterprises we heard from during our time in Glasgow:
We heard about

Citrus Energy

who use the commercial energy broker model to offer energy at scale (and much better prices) to small businesses.  They use the profits from their commercial brokerage to invest in services that support individuals dealing with the nightmare of fuel poverty. 
This complex issue is rarely targeted correctly as governments try to tackle climate change through the development of schemes to make homes warmer but often fail to understand the issues faced by low-income households who end up paying the most expensive rates for their fuel supplies through pay-as-you-go meters and poor tariffs.  
Citrus Energy works in partnership with a range of fuel providers, fuel poverty action organisations and government organisations to combat the many and challenging issues.  In the last year, they have reported a surplus of £134k.
We found how the

Greater Pollok Credit Union

not only work with their customers to help them to save money even when on low incomes, but how they set up their own Enterprise to save both local childcare provision and the post office.  In overturning the threat of closure they kept both services and jobs in a deprived community and continue to invest the profits made from the Credit Union straight back into the community.

We learned the story of a former police officer who was disillusioned seeing the same young people reoffending with nowhere to go to get out of a cycle of crime.  His organisation

Together Group

, coaches and trains people in construction skills, who have often only ever known a life of crime. The organisation's work has been funded through social bonds – working with an ethical bank to gather investment to the business and the cause, and using the investment gained to buy properties that the beneficiaries can be employed to refurbish.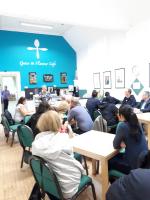 This provides them with opportunities to upskill, but most importantly with a significant one-to-one support network to break old habits and form new networks, enabling them to break free from an engrained culture of crime.  Together Group works with only a few men at a time to ensure that they each get the support they need and a job at the end of the programme.  Since they began in 2011 only two people out of 100 have reoffended.
Altogether, we heard from nine diverse social enterprises covering issues such as affordable childcare, food waste and sustainability, employability and training for ex-offenders and addicts, employment  and business support for Roma women, fuel poverty and motivational services for young people.
Whether they are directly attempting to have an impact on specific issues or are businesses who choose to base themselves in communities where even the smallest economic development can have a positive ripple effect, each social enterprise was created by individuals with a vision, good business sense and the potential for scale.  And, like the legend of Robin Hood, the belief that profit is good – so long as it redistributed to those who need it most for a more equitable community and social gain. 
The views and opinions expressed in this article are those of the authors and do not necessarily reflect the positions of the other members of the network.