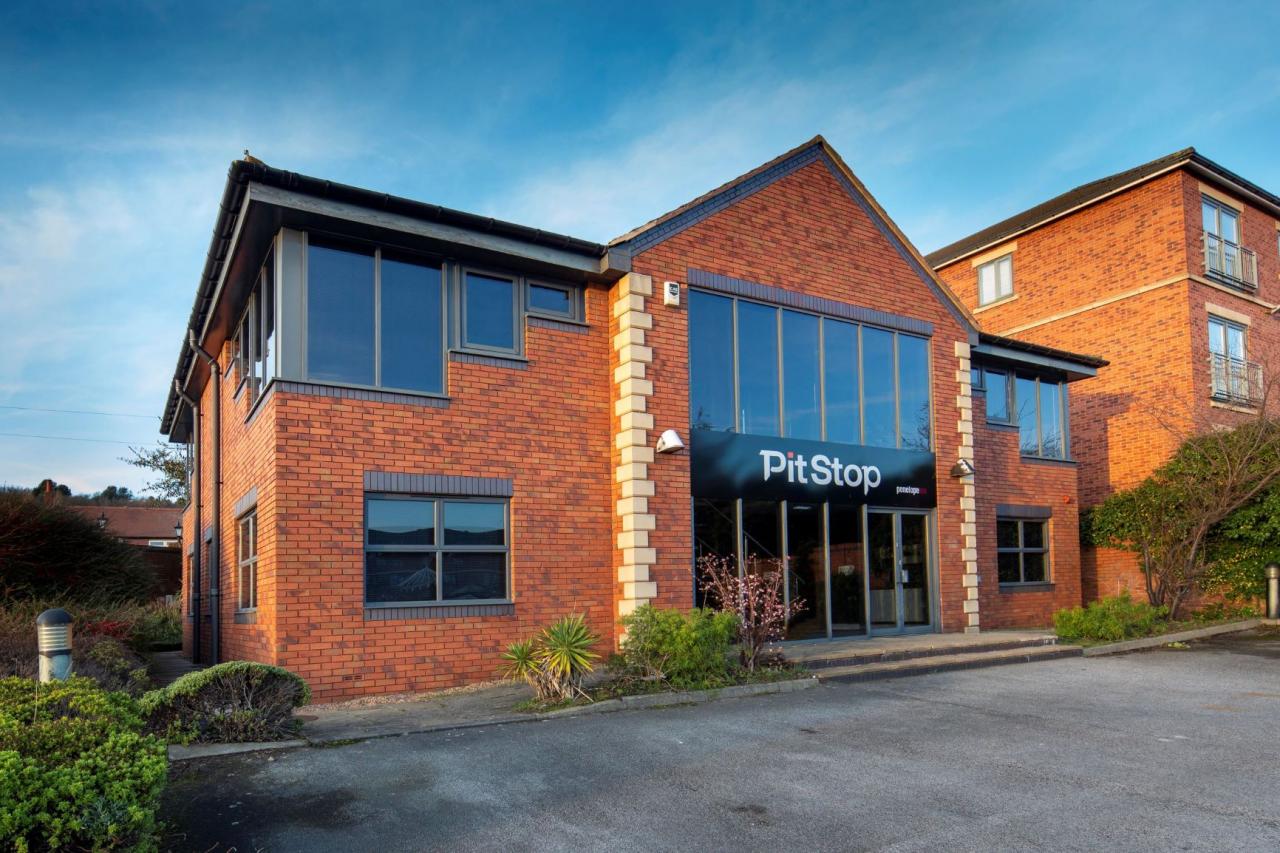 An award-winning audio development company which provides sound, voice, music and animation for video games has expanded its global head office in Barnsley.
PitStop Productions, based at Capitol Park just off the M1 in Dodworth, has taken on an additional 3,000 square foot unit and plans to invest up to £1million in new studio space, offices and meeting rooms.
The expansion has been backed by Enterprising Barnsley, the business support arm of Barnsley Council.
PitStop Productions is a global audio developer providing sound design, voiceover and casting, music and animation services to the video games, TV, film and entertainment industries. It employs a team of 30 including composers, designers, programmers and project managers at its Barnsley base. This is a central hub to the company's network of sound recording studios in London, New York, LA and worldwide, plus its new motion capture (mocap) studio in Croydon.
Founder and Managing Director John Sanderson said: "The intention of our expansion is to increase our editorial capacity to handle the growing amount of exciting material we are being asked to create at our mocap studios in Croydon and across our international network of studios.
"We plan to invest up to one million pounds over the next three years in state-of-the-art editing facilities; and to recruit additional graduate-level sound designers and editors.
"The new meeting rooms we create will also mean we can now welcome our clients from all over the world to our company head office in Barnsley." PitStop project managers previously met most of their clients off-site or at their client's premises.
Enterprising Barnsley helped PitStop Productions secure a grant towards the capital expenditure of their expansion through #Grow – the Leeds City Region Enterprise Partnership's Digital Investment Fund.
Judy Sidebottom of Enterprising Barnsley said: "PitStop Productions is an outstanding example of an innovative international company which has chosen Barnsley as its base. It's a multi-award-winning company and needs a head office which can accommodate the growth of its business. We welcome PitStop's expansion which will lead to the creation of more high-skilled jobs in animation, voice and music production."
John said: "The level of support we've had from Barnsley Council has been second to none. Barnsley is quite simply a great place to set up a digital business. There is absolutely no reason why a worldwide enterprise can not be based here.
"We moved to Barnsley 14 years ago because we had the foresight to see a location where our company could thrive and our workforce could flourish and have a good quality of life. We went against the trend of choosing a city centre location and that vision, that risk even, has more than paid off for us. We now see the advent of a growing games development community and expanding TV and film industry in this region and we are already established in an excellent location to connect in to that, and serve our global client list."
Cllr Tim Cheetham, Cabinet Spokesperson for Regeneration and Culture, said: "It's fantastic to see Barnsley businesses like PitStop Productions in the tech and digital industry succeed to such levels. Barnsley has so much to offer and our Enterprising Barnsley team extend that with the quality of support and expertise to help businesses to thrive.
"We want more businesses like PitStop Productions who have the skill and drive to take their product and Barnsley around the world. With the development of the Barnsley DMC Campus and collaboration with Barnsley College as part of that, we will see more entrepreneurs come through and have a local digital ecosystem in place to replicate the success already seen here."
Enterprising Barnsley, part of Barnsley Council, aims to help businesses across the borough develop and expand; generating economic growth and creating jobs. For more information visit: www.enterprisingbarnsley.co.uk