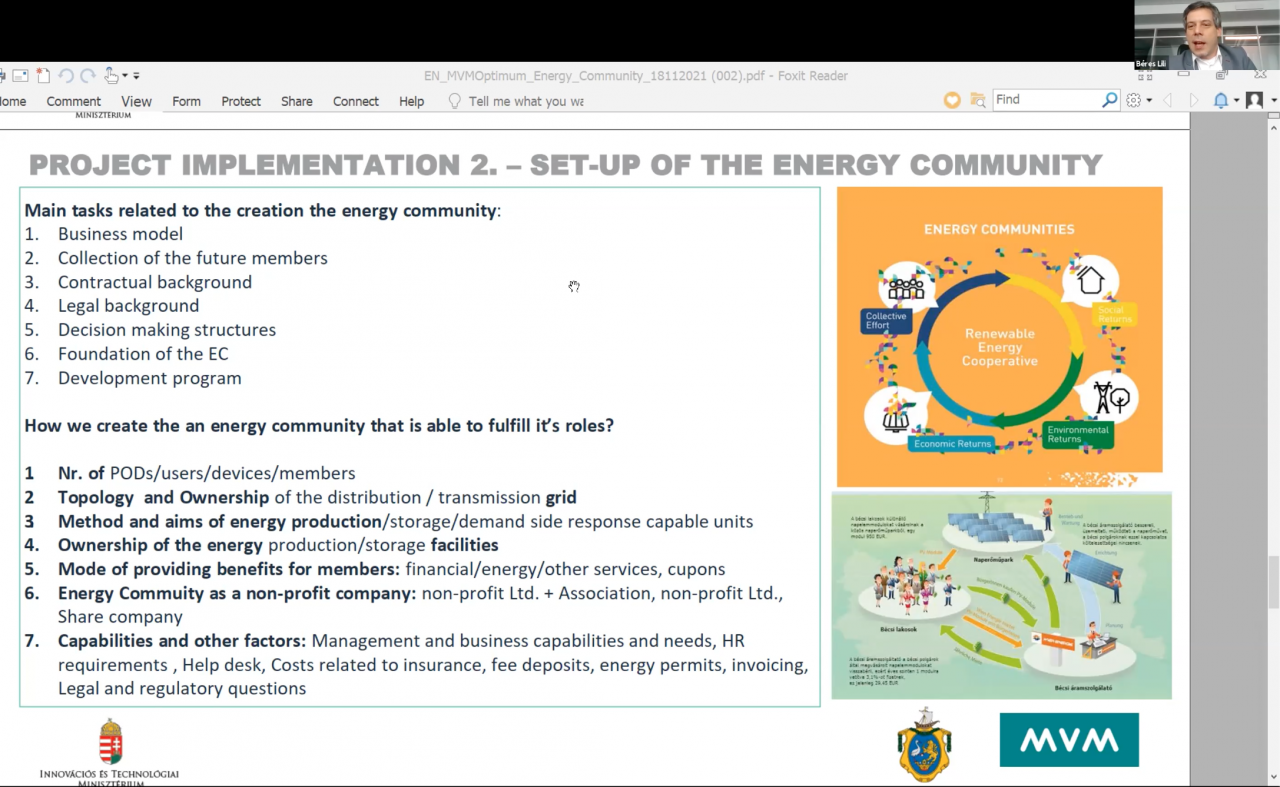 At the last Transnational Meeting 3, Vilawatt-URBACT partner cities had the opportunity to discuss two of the main pillars of the Vilawatt project in depth through two learning webinars:
Energy pooling, that is, possible solutions to aggregating the demand of energy to access green and low cost energy
Citizen Engagement and information and participation processes in the city to involve different target groups in the join city Vilawatt project of Energy Efficiency.
Kristóf Boda, from MVM Ltd., the main gas and electricity supplier in Hungary, explained to the audience one of the seven research and development pilot project that they are currently developing together with the Ministry and the local government. The idea is to create an energy community in Keszthely, a Hungarian town of about 20,000 residents, in Zala County, at the western end of Lake Balaton. Boda pointed out that one of the main challenges of this project, beyond the technical issues, is to establish a business model and a structure, with its respective decision-making bodies, for the energy community without a specific legal framework. In Hungary, for the time being, there is no legislation on energy communities beyond a brief definition in the Act of Energy. Another important aspect to take into account according to Boda is the definition of the environmental, social and community benefits that community members will receive. Will they be energy benefits? Financial or some other type? And how will they be obtained? Through discounts? Vouchers? According to Boda, this will be key to attracting future members to the community.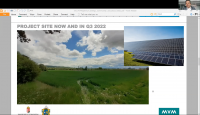 The second speaker of the day, Geoffroy Deserranno, Partnerships Buying Groups Manager at Wikipower.be, presented a new business model linked to the energy sector. Wikipower, a private company, has been organising aggregated purchases of renewable energy since 2011. They operate as a collaborative platform, with a very young staff and independent from energy suppliers. Wikipower's mission is:
Optimise the energy budget for individuals and professionals.
Advise consumers on the energy theme and energy prices.
They do this by organising two buy-outs, one in spring and one in autumn, in which they try to bring together as many citizens as possible to get a better energy price all year round. They have now managed to bring together a community of around 300,000 members. The company is in charge of organising the negotiation with producers through a system that guarantees maximum transparency. According to Deserranno: "The initial idea is simple, what is challenging is getting people together. There is a lot of suspicion when you tell them that through the services of a private company, they will be able to save money at no cost to them". In this respect, Deserranno stresses that this work is much easier when working in collaboration with partners from local public bodies, as it increases trust among citizens. In addition to aggregated purchasing, the company also offers a price comparison tool, and advice on switching energy companies, as the Belgian market is open. But beyond economic savings, Wikipower's real goal is to create a community aware of the idea that it is possible to live better with less and to encourage the population to take the plunge and switch to renewable and more sustainable energy solutions.
The second webinar of the day focused on citizen involvement in energy-related projects. Péter Szuppinger, senior project manager of 'E-Co-Housing' shared some key aspects of this UIA project that has been carried out in the Zugló district (Budapest) since 2018. It is a project that aims to build an energy-efficient co-housing community by 2022 through a system of co-creation. It is an innovative and pioneering initiative in the EU, which integrates the social and environmental dimensions, and is driven by a mixed partnership between the municipal government, private companies, universities and NGOs.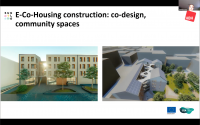 Still in the Zugló district, Mária Csikai, a collaborator in the Budapest municipal government, explained several pilot projects (under the ENES-CE umbrella) focusing on energy efficiency. One of the common objectives in these initiatives is to involve as many local stakeholders as possible. For example, 'Measure Together' combines efforts to collect consumption data from different types of buildings in order to present them in a very visual and unified way that helps municipal bodies in their decision-making, prioritising the refurbishment of buildings in a more convenient way. 'Green Together' promotes activities and events organised by citizens and NGOs to reduce greenhouse gas emissions. They have also created a website that compiles information and tips for a greener lifestyle in Zugló and are working on the creation of a local energy community.
Finally, Marina Jarque, Executive assistant to Internationalization, Innovation and European Projects in Viladecans and Arnau Alarcón, Vilawatt-UTM ULG Coordinators, concluded the day by sharing their experiences to involve citizens in the Vilawatt initiatives. They detailed the 6-step system they have been working with, which consists of the following:
STEP 1 - Identify the target-audiences as the engine of change for a new local energy transitions policy in Viladecans.
STEP 2 - Identify internal departments to be involved and select some representatives of them to facilitate the communication.
STEP 3 - Define the goals, shape a strategy and create a common working methodology with the identified target groups.
STEP 4 - Boosting Learning Communities.
STEP 5 - Creation of the Vilawatt Consortium (a Public-Private-Citizen Partnership).
STEP 6 - Activating participation through energy communities.