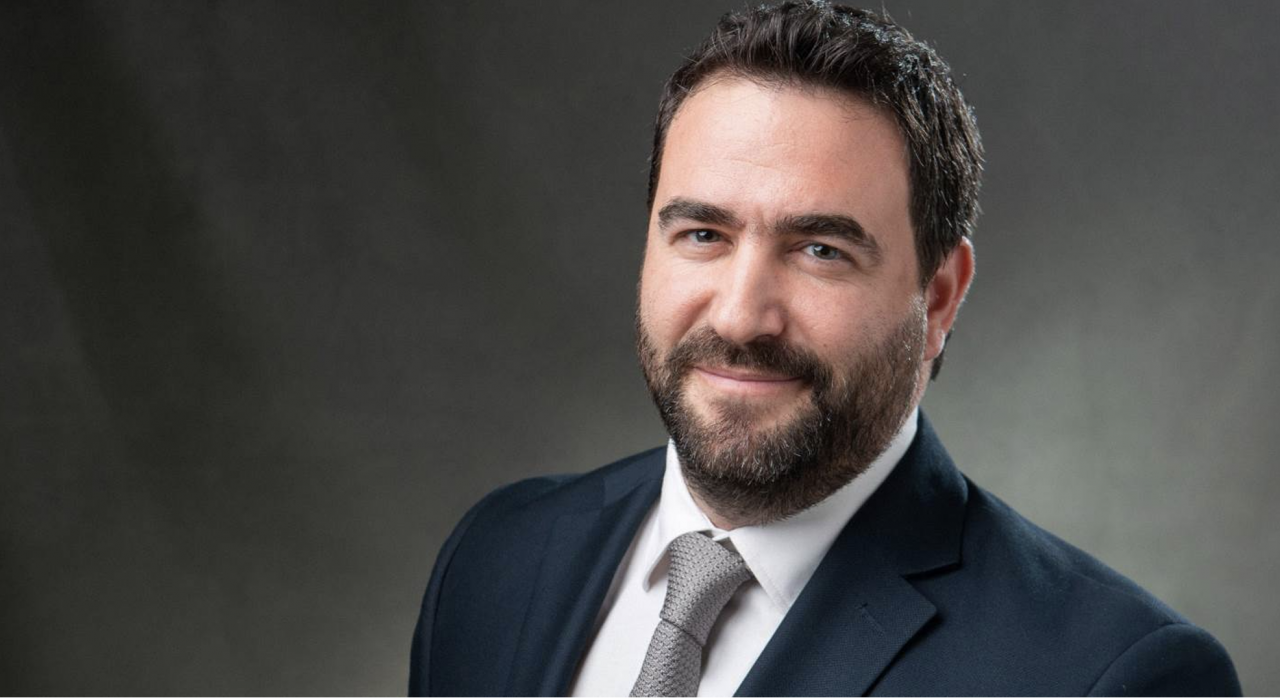 Heritage-led urban regeneration involves major urban projects requiring significant investment. Political backing and direction are therefore key to attract resources and align necessary contributors and stakeholders. This is a series of short interviews conducted by KAIRÓS lead expert and TASO principal Miguel Rivas with Mayors and elected representatives from the URBACT network KAIRÓS Heritage as Urban Regeneration.
By Miguel Rivas, KAIRÓS Lead Expert
Miguel Rivas: Good to see you again. First of all I would like to thank you and your team for hosting the KAIRÓS first thematic workshop that was held online due to the pandemic last March. It was a pity for many do not have the opportunity to know your city, in particular the neighbourhood of Aghia Triada, when you are focusing your KAIRÓS work. How would you describe the area? What is the main challenge you are facing there?
 
Giorgos Sisamakis: Good morning Miguel, I am pleased to meet you, too. This interview it is also an opportunity for me to thank my team at the Directorate of Programming, Planning and ICT and its Department of European Programmes.
Well, Aghia Triada is located within the Venetian Walls in the north western part of the inner city of Heraklion and the area is part of the historical medieval centre of the city of Heraklion, as it was formed in the 17th century, within the fortification enclosure.
Despite the close proximity to the vivid city centre Aghia Triada is experimenting a peculiar isolation and presents problems of social decline and dereliction. The majority of its present residents are retired elders and immigrants.
What makes Aghia Triada unique, is the fact that it still retains, to a large extent, the features of the late Medieval and early Ottoman period. You can find this in the dense radial organization of roads around local centres, the labyrinthine clusters, the narrow streets and the irregular and small alleys.
There are also some landmarks in the area, such as Venetian fountains, an old tobacco factory, churches and industrial buildings. And this is why a large part of the Aghia Triada area has been designated as "Historic Place."
 
Miguel Rivas: In the imaginary of people, Heraklion, like other cities in Greece and Italy for instance, is closely associated to culture and cultural heritage. What do really mean for you cultural heritage as a driver for urban development and regeneration?
Giorgos Sisamakis.- "Heritage-led urban regeneration" is the multifunctional process of designing and implementing a broader integrated and interactive multi-disciplinary and cross-sectoral program for a decline urban area. Through this perspective we aim at redefining social and economic uses, by introducing innovative processes, adapted to contemporary features and habits and, thus, shaping a sustainable environment while exploiting cultural heritage.
Successful adaptation to the modern era, from out point of view, is based on two pillars: memory preservation and knowledge utilization. Sustainability is ensured by the synergy of these different features
To ensure the democratic dimension of the whole process we choose to follow the bottom-up process, which secures social consensus, records and adopts stakeholders' requirements and needs and sets up an "intercultural dialogue" and establishes "Intercultural Governance". Actually, this is Democracy.
 
Miguel Rivas: Mr. Sisamakis, you are now setting the basis for Aghia Triada´s urban regeneration through an integrated action plan. Could you forward any initiative or working line?
Giorgos Sisamakis: The process has, primarily, to define a deep renovation in the approach to urban transformation. The main goals of an area regeneration project must be:
to

promote rehabilitation of complex urban structures;

to

improve the environment, as well as the quality of life of inhabitants and city;

to preserve the valuable and unique buildings of the selected areas;

to restructure economic activities located in the urban areas.
This renovation process must be a democratic process, with a strong public economic contribution and leadership, which incorporates all the existing administrations in the territory (at national, regional and local levels). The participation of the private sector is also extremely important. The success of these urban renewal initiatives depends on understanding and meeting the needs of the community. Our goal will be to improve conditions for citizens and freelancers to develop their skills, to live and create in Agia Triad.
Miguel Rivas: What in your view will be the critical points in order to get a good action planning and then successful implementation?
Giorgos Sisamakis: It is essential for Aghia Triada to retain the fundamental character of the residential area it holds, while further improving the urban environment in all aspects, so as to become a worthwhile living neighborhood. In order to become more attractive and viable, without losing its unique fabric, it is essential to incorporate soft and innovative economic activities and welcome culture-oriented small and medium businesses.
Such economic activities adapt perfectly to the residential character of Aghia Triada and contribute to the establishment of a renovated and attractive Identity.
At this point, it is essential to highlight that the Municipality of Heraklion has a strong will and is in advanced consultation with the Regional Authority of Crete in order to adopt a specially designed spatial sub-program (incorporated in the Operational Program for Crete, in the next Programming Period 2021-2027). This spatial sub-program will aim at forming a coherent and focused development strategy for funding interventions and projects towards urban regeneration of Aghia Triada.
Further to the above, the most crucial role is the stakeholders' active participation throughout the whole project. It is the only way to achieve the desired bottom up approach and ensure sustainable interventions.
 
Miguel Rivas: Heraklion and Crete offer a unique experience to visitors who have made the isle a renowned destination in the Mediterranean. Does it mean there is a city of the locals on one side and on the other side the tourist city?
Giorgos Sisamakis: The City Council of Heraklion has approved and already implements the Strategic Marketing Plan for Tourism in Heraklion, adopting the following objectives:
Objective 1: Develop a strong identity that will highlight the uniqueness of Heraklion, its fascinating historical route through the ages and the attractive entertainment choices it offers to its visitors.
Objective 2: Increase the number of hotel customers in Heraklion, especially in the off-season months, reaching out to both the general travel public and special category tourists, more systematically.
Objective 3: Increase the number of daily visitors and encourage them to spend more time and money in Heraklion.
In order to improve the performance of Heraklion in the tourist market it is crucial to develop an appropriate "story-telling", a description of the travel experience the visitor will gain and the reasons why Heraklion is worth visiting. The central "story telling" of the new tourist campaign should emphasise the people and experiences of this place as well as the modern aspects that make Heraklion an enjoyable city where visitors will have a good time. The element of "fine living" should therefore play an upgraded role in the whole process, through attractive descriptions of Heraklion's cuisine and nightlife, calendars with cultural and other events, shopping opportunities, nearby beaches and outdoor activities.
To make the story-telling of the modern side of Heraklion more effective, this should not be confined to a narrow tourist-travel agenda, nor should it be exhausted in the monumental wealth of the city. It should be enriched with the lifestyle that Heraklion and Crete embrace. This approach is much more effective in capturing the interest of the modern traveller, as it makes the description of Heraklion more experiential and brings out the elements that make it a unique destination.
 
Miguel Rivas: What other priorities and flagship projects are on Heraklion´s agenda for this political term?
Giorgos Sisamakis: Municipality of Heraklion would like to focus on the sustainability and resilience matter, through a coherent strategy. Τhe Municipality of Heraklion implements a Sustainable Development Plan – as part of the Regional Plan – and a Municipal Strategic Plan for "Smart City". Synergies between these Strategies ensure that the development vision for Heraklion is based on a holistic approach, which is the most efficient strategic approach for sustainable development. The basic infrastructure, projects and services that such a green digital transformation action plan should include are: 1. Smart Street lighting system 2. Municipal Parking Areas 3. An Integrated platform for traffic management, traffic monitoring and citizen information through multiple communication channels 4. Electric vehicle charging stations. 5. Smart urban equipment 6. Smart traffic lights 7. Measurement of energy consumption of buildings 8. Urban data management (Internet of Things).