The recordings are publicly available. Want a quick overview? Take a look at the graphic harvest.
On 20 and 21 April the Playful Paradigm URBACT network held its final meeting, an event with a thick agenda and international special guests. Find the links at the end of this article.
To get an overview of the event contents, have a look at these eye-pleasing illustrated summaries, the graphic harvest Maia Thomas with all the meaningful things we brought home.
Graphic harvest
↓ DAY 1 - Morning Session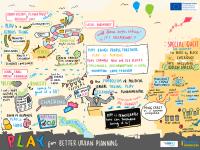 ↓ DAY 1 - Afternoon Session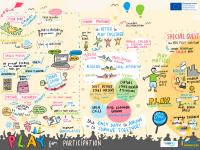 ↓ DAY 2 - Morning Session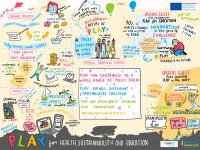 Watch here the Playful Paradigm Final Event