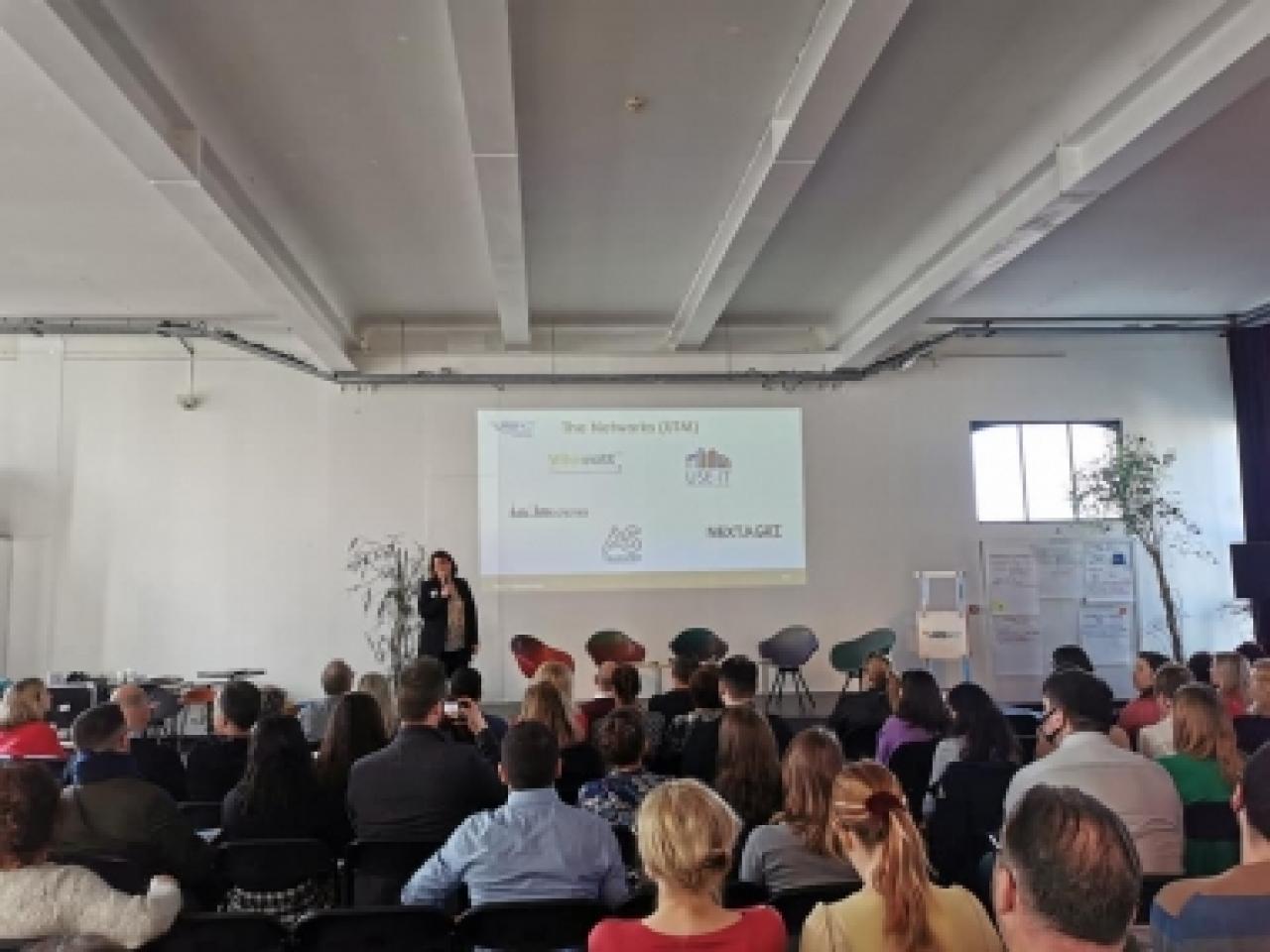 The first meeting in person after 2 years of pandemic has been a very powerful tool to empower URBACT Transfer Mechanism pilots. Next Agri partners met in Paris at the URBACT capacity building meeting with the aim of exchanging experiences and estate of the art of the project
It was not easy to meet in person after 2 years of Covid-19, the pandemic that has touched all European countries, with severe effects fro some of them.
The Urbact secretariat created a great opportunity, in Paris, from the 23rd to the 24th of March, to involve all network in the new phase and it invited all partner to join this meeting to have the opportunity to increase capacity in some of specific aspects of the projects such as funding opportunities and investment plans.
Next Agri cities participated very actively in the meeting in order to share the state of the art with the lead partner and the lead expert, but also exchanging expectations and results with the other networks.
The various session promoted by URBACT gave the chance to increase knowledge on the Urbact method and toolkit and to clarify some aspects and difficulties that they were passing through.
The peer reviewing activity helped all networks in the identification of critical points and possible strategies to overcome difficulties.
The session organised have been:
programme level Monitoring and evaluation
investment plan and springboard plan peer review
the Eu funding universe
funding and resources metro lines
developing successful funding proposal
communication for impact
According to all partners, this event has revitalized the interest of the cities to the project activities and helped in the identification of development opportunities.
Additionally, it gave the change to meet each other for the first time since the beginning of the project and therefore to share the projects' activities and expectation for the various WP.